We started with 94 of the best ladies from the Big5 pageants. The playing field was narrowed down to 20 ladies. Afterwards only the Top 10 moved forward to the final round.
Now, it is time to reveal the 5 ladies who are still in the running toward becoming Missosology's Timeless Beauty 2016.
After combining the scores from our panel of judges and the result of the public vote held from February 27 to March 3, here are our Top 5 finalists:
France Universe – Iris Mittenaere
Mexico Universe – Kristal Silva
Philippines World – Catriona Gray
Thailand Universe – Chalita Suansane
Venezuela Earth – Stephanie de Zorzi
Who will be named Timeless Beauty 2016? Find out tomorrow, March 4, as we announce the winner on our Facebook page!
Rank 6-10
Here are the final scores of the rest of the Top 10:
6th place: Dominican Republic World – Yaritza Reyes
Judges average score (70%): 4.250
Public vote score (30%): 3.250
FINAL SCORE: 2.975 + 0.98 = 3.950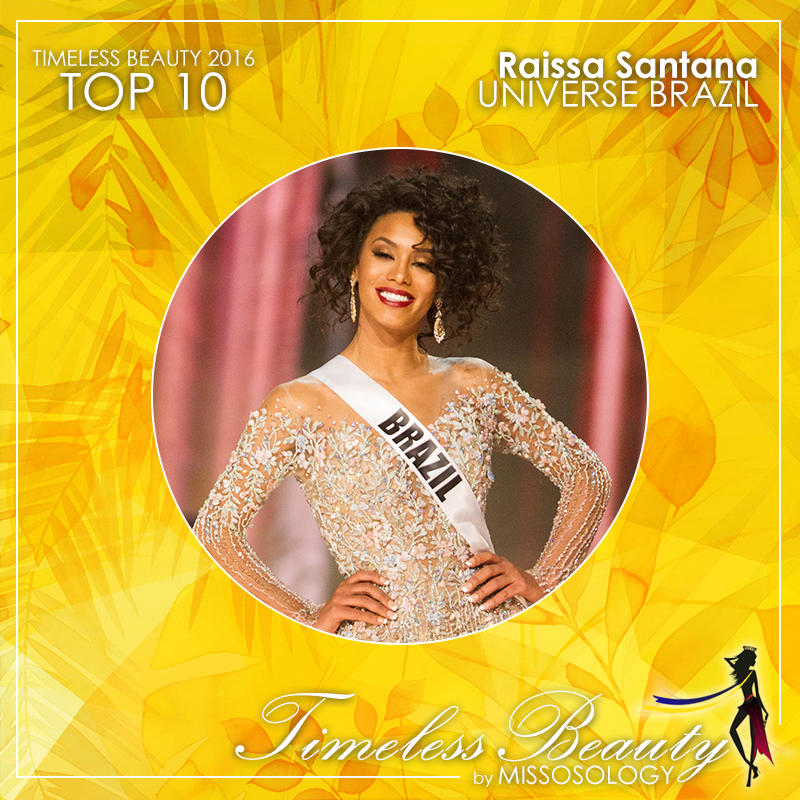 7th place: Brazil Universe – Raissa Santana
Judges average score (70%): 3.900
Public vote score (30%): 4.000
FINAL SCORE: 2.730 + 1.20 = 3.930
8th place: Poland International – Magdalena Bienkowska
Judges average score (70%): 3.883
Public vote score (30%): 2.750
FINAL SCORE: 2.718 + 0.83 = 3.543
9th place: Kenya World – Evelyn Njambi
Judges average score (70%): 3.450
Public vote score (30%): 3.500
FINAL SCORE: 2.415 + 1.05 = 3.465
10th place: Slovakia World – Kristína Cincurová
Judges average score (70%): 3.533
Public vote score (30%): 3.000
FINAL SCORE: 2.473 + 0.90 = 3.373