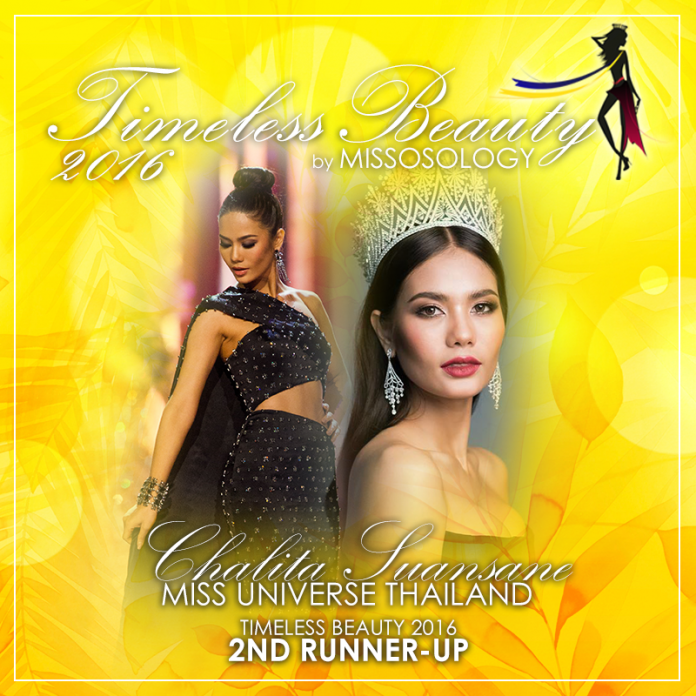 With a combined judges and public vote final score of 4.208, our Timeless Beauty 2016 2nd runner-up is Miss Universe Thailand, Chalita Suansane.
Best remembered for her 17 pieces of luggage during arrival in Manila, no wonder Chalita was perfectly styled and groomed for the Miss Universe pageant. This Thai charmer was also backed up by legions of fans, and is probably the most popular Thai beauty queen in recent years. No wonder she won the global fan vote and secured a spot in the Top 13 of the 65th Miss Universe.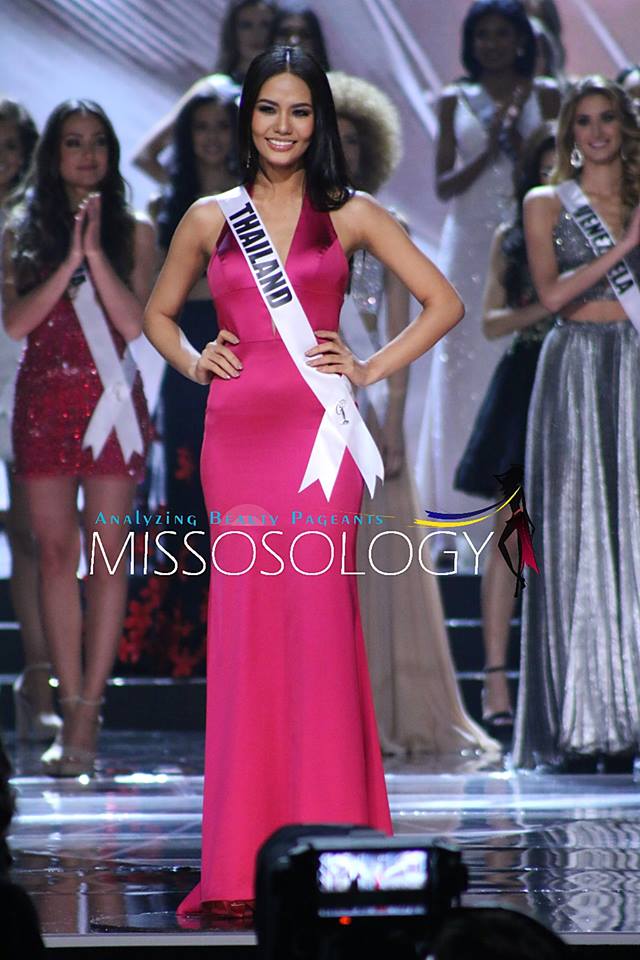 3rd place: Thailand Universe – Chalita Suansane
Judges average score (70%): 4.083
Public vote score (30%): 4.500
FINAL SCORE: 2.858 + 1.35 = 4.208
Coming from a humble background, Chalita's story was one of the most inspiring we had at the 65th Miss Universe. Her Top 6 finish was Thailand's best placement since winning their second Miss Universe in 1988.
Chailita brought hope and cheers to her countrymen back home who are still mourning for the loss of their beloved king. Missosology.Org