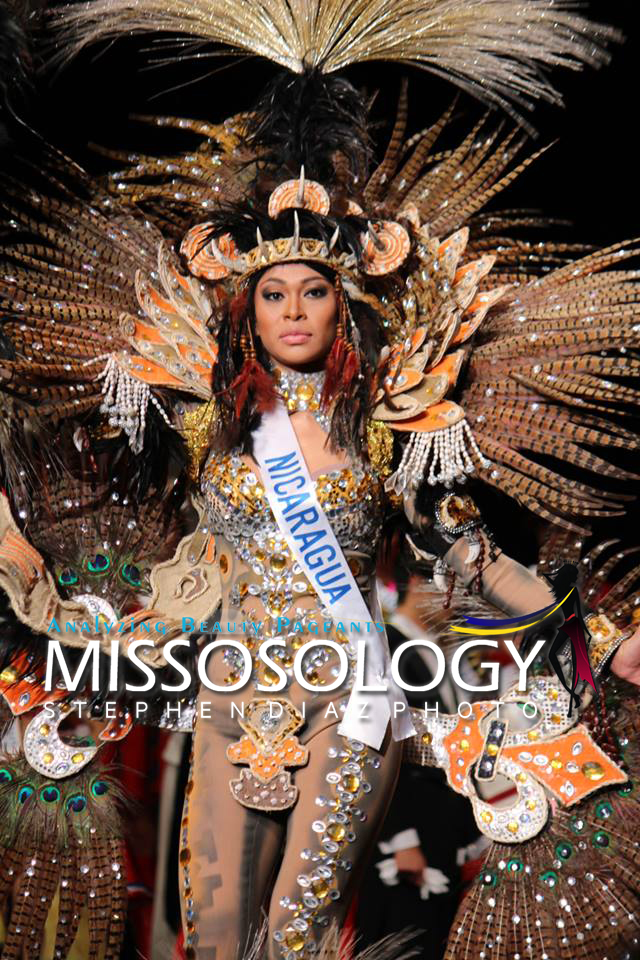 10. Miss Netherlands
Shauny Bult
Seeing her parading with that unexpected National Costume from Netherlands was a "wow" moment. From a distance, you would mistakenly thought she is coming from the latin region but no. Though Netherlands embraces a lot of culture and a huge number of Latinos live there like those from Suriname, her costume is intriguing enough and she wore it like a pro. Her headdress reminds us of a tulip in back in Keukenhof.

9. Miss Sweden


Moa Sandberg

A "Viking Fantasy Queen". Moa is both queenly and feisty at the same time. Her costume stood out because of the fusion of then and now. Who says Europeans are boring? Her sassiness and that sexy vibe worked in this presentation.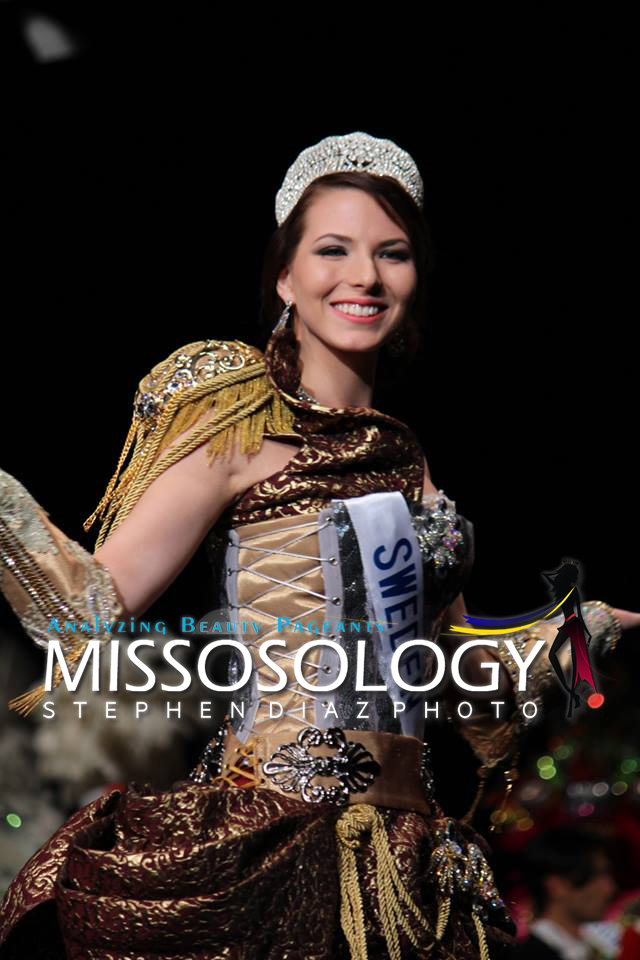 8. Miss Vietnam


Dang Thu Thao

An extravagant over $200,000 worth ocean-themed ao dai costume designed by Vo Viet Chung was worn by Miss Vietnam to represent a message about the conversation of seas and oceans which have been damaged by pollution. It is reported that it took 2,000 hours of work for 15 people just to finish this masterpiece. Dang Thu Thao indeed was a royalty that night.

7. Miss Nicaragua


Jeimmy Garcia

A Pre-Columbian Native Queen inspired costume. It is big and we can see the amount of details and work dedicated in finishing this masterpiece. She is truly an epitome of an indigenous queen of Nicaragua, and her facial expression was impeccable.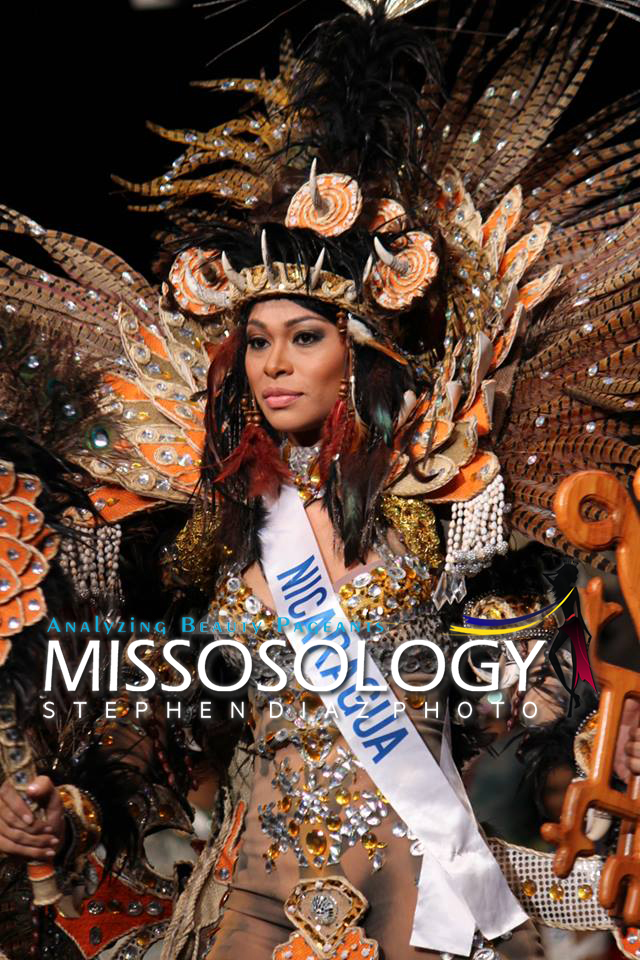 6. Miss Aruba


Francis Massiel Sousa

She wore a festive and almost like a Victoria Secret angel costume with a a pair of big and elaborate wings. As a multicultural island society with a strong Caribbean and Latin American features, her costume is one of the best and spot on.

5. Miss El Salvador


Idubina Rivas

One of the best Pre-Columbian costume of the night with sequins and other important details and a colorful headdress of feathers. Another thing commendable are the intricate designs at the back of her costume. You can feel their native culture, yet is still sexy and memorable.

4. Miss Honduras


Monica Brocato

It is indeed an extra-ordinary Pre-Columbian Native Empress costume so to speak. It is not as laborious as the other native Latin costumes but what is commendable with her costume are the flags of Japan and her country. She must be sending a message of unity and in this occasion, it can make anyone smile. Props for that.

3. Miss Indonesia


Elfin Rappa

The intricate design, the beadwork and metallic elements of this costume make it remarkable. It is very elaborate and mythical. The leg/spats, the headdress and the matching sandals are all well-crafted and well-thought. Elfin is indeed very fierce and her overall performance and execution was one of the best!

2. Miss Thailand


Punika Kulsoontornrut

And the queen has arrived. Thailand is known for lavish and exquisite detailed costume and this costume of hers is perfection from top to bottom. Her hair inside her headdress gives everyone a goosebumps. Her mythical wings and tail added that extra fantasy. It is dreamy and feminine yet it doesn't lose that Asian flavor.

1. Miss Guyana


Ruqayyah Boyer

Statuesque and mysterious; enchanting yet very dignified. That gold color dress really blends well with her color. She was the scene -stealer of the night and huge props for that Ruqayyah.  She may not have the most intricate, laboriously big and expensive costume but the way she presented herself onstage deserves a standing ovation. Without a doubt, she is a true winner. The Queen Goddess of El Dorado.