The visibly elated Miss World 2016 Stephanie Del Valle returned to her beloved home country of Puerto Rico amidst the raucous welcome from well-wishers and family. She was welcomed by no less than the governor of the Puerto Rico Ricardo Rosselló Nevares, the territory's chief executive. The governor was accompanied by her wife and Puerto Rico's First Lady, Beatriz Rosselló. Also present to welcome Stephanie is Puerto Rico's first ever Miss World and Miss World 2016 judge Wilnelia Merced.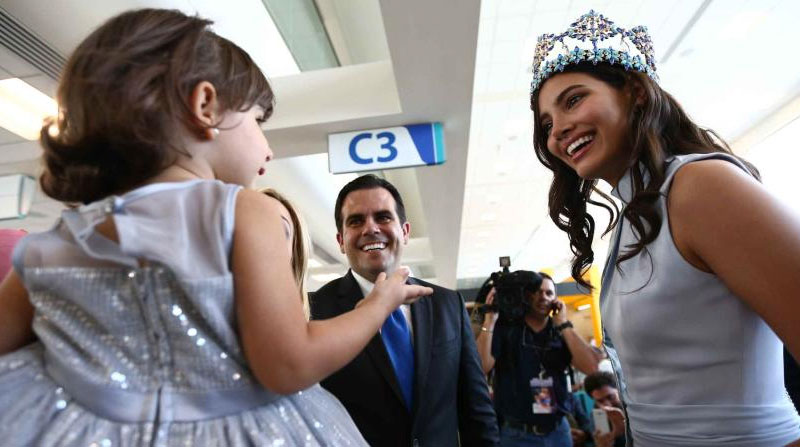 Stephanie arrived in the island's capital San Juan aboard American Airlines at around 2 p.m., Friday. "Today I feel great pride and I feel a great emotion when arriving at my beloved land, Puerto Rico. Today I can say with pride, here is your queen. Mission accomplished! Here is the gift that I promised, " she said in an emotional speech just minutes after she landed.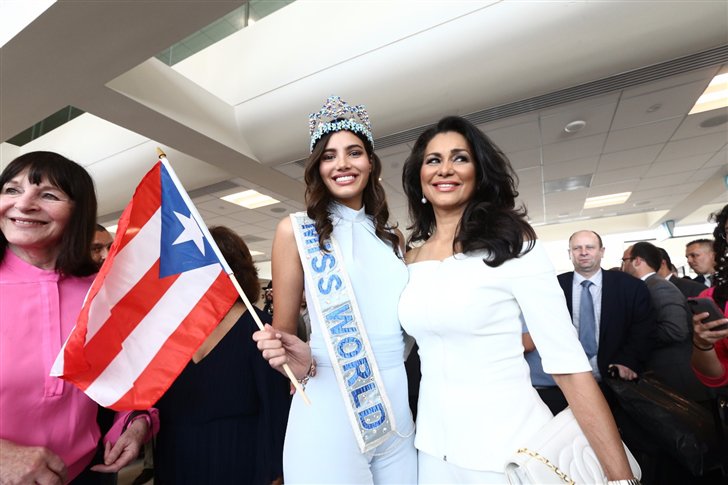 From the airport, Stephanie boarded an open car for grand homecoming parade along the Baldorioty de Castro Avenue in the Santurce district of San Juan up until Ashford with a quick stop Saint Johns School where Stephanie is an alumnus. The parade then ended in Centro de Convenciones where a victory party was held.