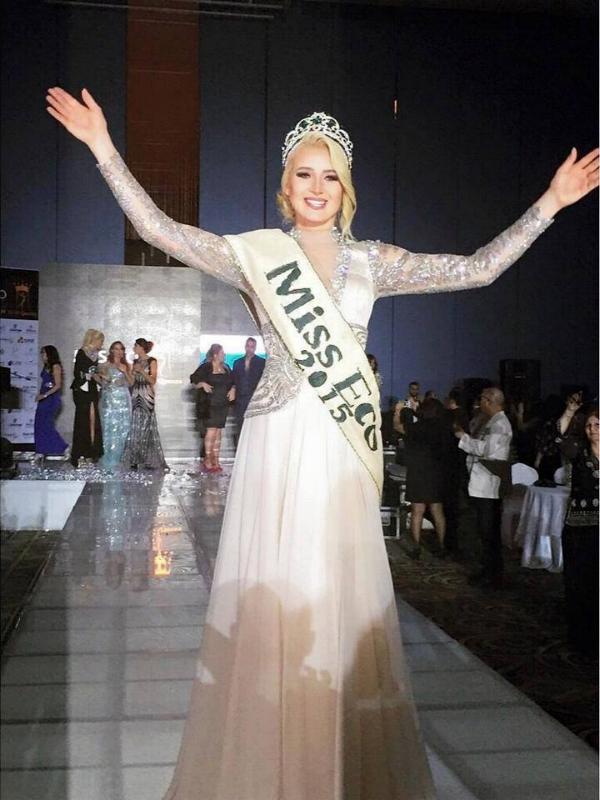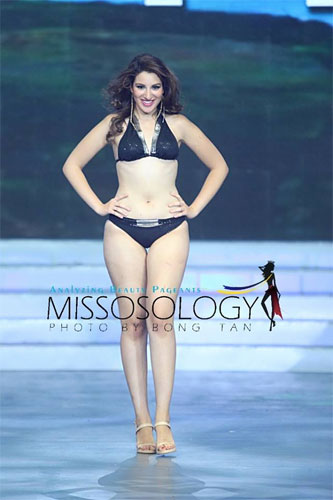 Nancy Magdy at Miss Earth 2014
When Miss Egypt Nancy Magdy was included at the semifinals of Miss Earth 2014, many pageant observers raised their eyebrows. Sporting an unconventional body type, Nancy in essence overpowered so many pre-finals favorites but eventually took the Worst in Swimsuit award in Missosology's Best and Worst of Miss Earth 2014. So, what made her a semis material? Miss Earth defenders had a long list of excuses. They said that Nancy was a strong environmental advocate while some said that she has this inner beauty.Turns out that Miss Earth may have made a mistake when they included Nancy in their semis.
Just recently, a new beauty pageant was launched in Egypt called Miss Eco. It mimicked Miss Earth not only by using Miss Earth contestants but also by mimicking the advocacy of Miss Earth. Nancy Magdy, despite being the reigning Miss Earth Egypt, is the host delegate. There were nine – yes only nine – candidates who participated.
The whole Miss Eco thing had Miss Earth Organization and Carousel Productions including the Miss Egypt Organization fuming. Nancy defended the new pageant and emphasized that she is not obligated to solely participate at Miss Earth. The Miss Egypt Organization publicly expressed its dismay over the Miss Eco pageant. They said that it infringed the copyright and patents of Miss Earth because some of the candidates used their official Miss Earth sashes during the Miss Eco contest.
Meanwhile, Nancy Magdy and Miss Egypt Organization are volleying tirades against each other in the social media. Carousel Productions vowed to initiate legal moves which probably be directed via the Miss Egypt Organization – its franchise holder in Egypt. Miss Earth organizers are probably now scratching their heads on how they staked their credibility by including Magdy at the semis and had them backstabbed by her later. How this whole copyright infringement and mimicking will finally come into conclusion will be an interesting story to follow.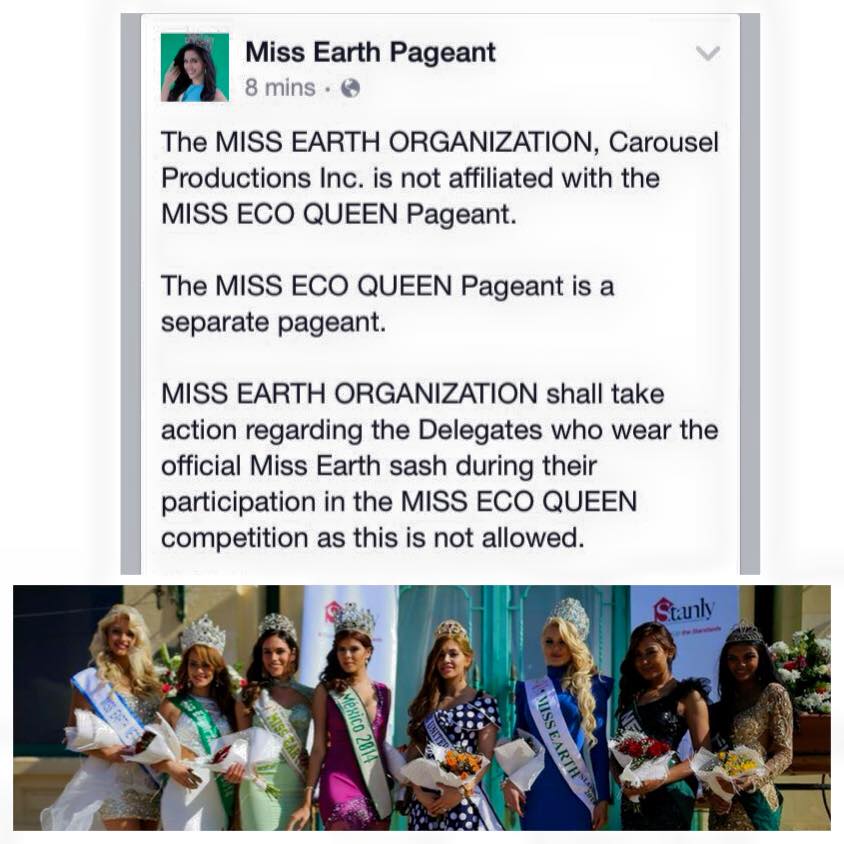 The official Miss Earth statement about Miss Eco which is directed to the contestants wearing their official Miss Earth sashes