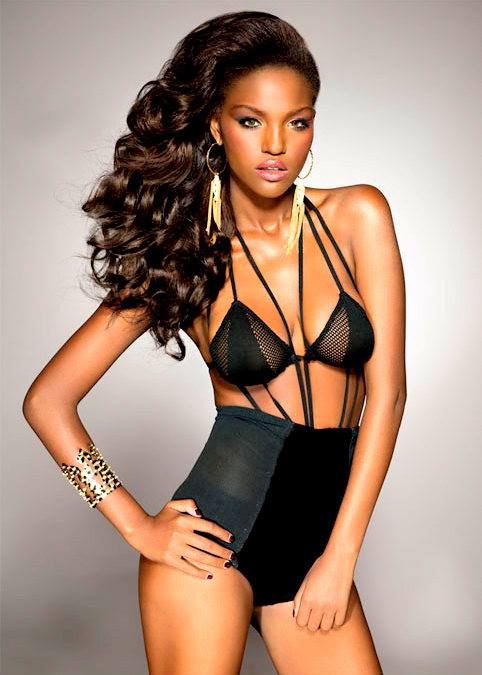 by Ric G. Galvez
There was a collective gasp in the Missosology situation room when it was announced that Miss Israel Yityish Aynaw will be chosen as the predicted winner of Miss Universe 2014. The one who pushed for it after all was a very reliable person whose chances of getting it right is way higher than the chances of having an afternoon London rain.
Donald Trump is a virulent anti-Obama and Yityish is staunchly pro-Obama, protested Stephen. I should have listened because Stephen predicted Alyz' victory at Miss Earth . The way I analyzed it, it is as if Stephen was suggesting that should Donald and Yityish find themselves together within the confines a New York apartment, I suppose the world will implode. But the charm and grace of Yityish is too irresistible. Pawee contends that she was after all the very first black Miss Israel.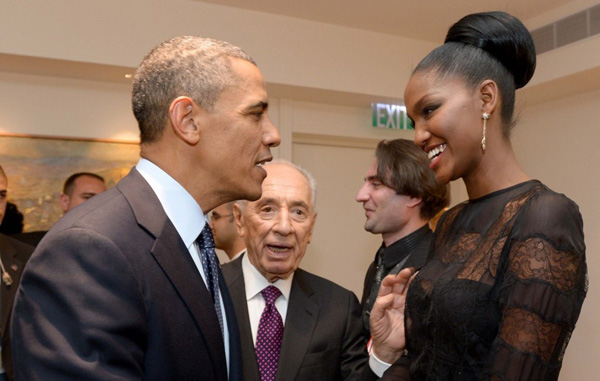 Yityish however got famous because she did a high profile meeting with Obama. I always thought it was something significant. But when I picked up the United Airlines' Hemispheres Inflight Magazine in a flight to Frankfurt, it all dawned to me. It is indeed true that after the meeting, Yityish was featured in CNN and every nosey publication you can imagine of. After all, isn't it news that an Ethiopian war refugee gets a chance to meet the world's most powerful person?
The meeting however was not about talks on how to pursue peace on the Middle East or how to end world hunger. Writer Debra Kamin downplayed it all in her Hemispheres article entitled Beauty and the Feast. It was more like a casual meet and greet orchestrated by Shimon Peres. Nothing substantial occurred and the meeting was way faster than the copulating ducks.
The Israeli Prime Minister introduced Yityish as their Queen of Sheba and then the bedazzled beauty queen later admitted that Obama is a super hunk. Donald Trump was definitely not happy. Despite of all the talks of Yityish' royal aura, her grace and her elegance, it was all an illusion. Like her meeting with Obama, Yityish was all hype and Missosology unwittingly took the bait.