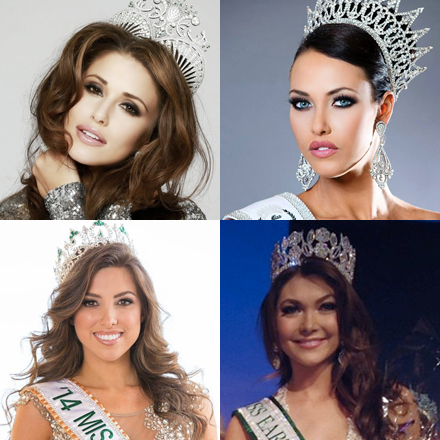 United States is the world's most powerful nation when it comes to beauty pageants. This is a fact that most people, even in the United States, take for granted or worse, can't even recognize. The Big4 Ranking is very clear about this, United States beats the runner-up Venezuela by more than 2, 500 points in the latest ranking. CHECK OUT THE BIG4 RANKING As a nation that preaches – and practices – freedom and liberty, United States of America is not only a shining city atop a hill. It is also a nation that boasts three Miss World crowns, eight Miss Universe winners and three Miss International victories. It is yet to win the Miss Earth title but it is getting there – slowly but surely.
As a melting pot of cultures, United States can boast multi-racial winners such as Mahealani Brook Lee but still proud of the race that dominates its demographics. Alexandria Mills is a perfect example that the nation is not afraid to embrace the fact that its society is still dominated by those who descended from white European settlers. Meanwhile, the level of freedom and liberty in the country allows beauty pageants to thrive and select the very best for international competition free from government intervention or shackles of political correctness.
United States is an irony in itself really. It is a prosperous nation yet still have a penchant for beauty pageants. The progressive ideals in the country is strong which could actually threaten the American pageantry scene, much like what happened to most of the Western European nations. Yet this progressive surge is usually tamed by the strong brand of conservatism still found all over the country. If United States veers way too much to the left, it has a proclivity to upright itself by embracing the right. Thus, pageantry is still alive and well in the United States, from Alaska to Florida, from Montana to Texas.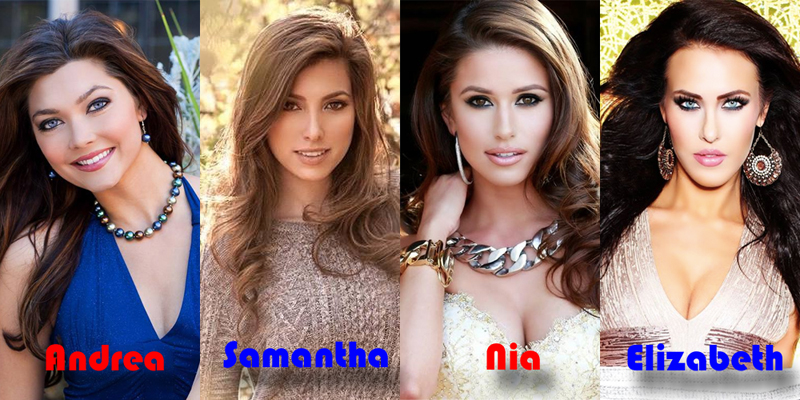 This year, the United States is establishing itself as a dominant nation. At Miss Universe, the sparkling beauty of Nia Sanchez will give other countries a run for their money. Nia's aura is a fine-tuned mix of Americana beauty with a Latina twist. She is perfectly comfortable with herself wherever she goes and she is definitely a head turner.
At Miss World, United States will be represented by Elizabeth Safrit. She is a North Carolinian beauty with a lot of class. She may not fit the profile of a sweet beauty but she has a lot of potential thanks to her poise and effortless confidence. On top of that, this Southern belle is humble and gracious – things that Miss World Organization really likes.
Miss Earth is a title that United States is yet to win but with Andrea Neu, there is a great chance that the country will complete its Big4 conquest. Andrea is a vastly experienced beauty queen who knows the mechanics of international pageantry. She represented United States at Miss International last year, and the confidence that she earned and the experiences that she learned will definitely be her edge.
Meanwhile, Samantha Brooks is a perfect follow-up for the semis finish of USA at Miss International last year. Her beauty earned rave reviews among missosologists and this Californian beauty will certainly win a lot of hearts in Tokyo, the host city of Miss International this year. Her alluring body figure and that mesmerizing smile will definitely give the United States a strong chance to win that 4th Miss International title.