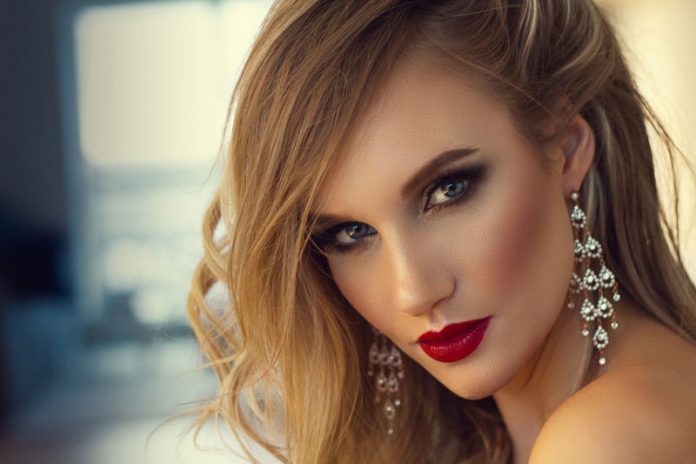 Meet Mette Riis Vogelius. She's the Danish representative at Miss International 2015 and is now taking her pageant career to a new level. Now married, Mette Riis will compete in Johannesburg this December 6 for the Mrs. World 2017 pageant!
Tell us something that most people don't know about you?
What most people don't know is that I am an entrepreneur. Recently I have started my own fashion company with a good friend and I am looking very much forward to see what it will become in the future.
How would you describe Denmark to your fellow contestants?
Danish people are proud of our food, especially our pastries, our architecture and designer furniture in simple Scandinavian design and of course our royal family because we have the oldest monarchy in the world.
Further than that we are proud to have one of the best healthcare- and education systems in the world. No matter if you are rich or poor you can go to the doctors and hospitals for free, and also get a free education all the way from elementary school and high school to college and universities. The government even gives university students more than 700 euros each month to live for. The reason we can afford all this great welfare is because Denmark has the highest taxes in the world, we pay almost 50% in tax. But we don't complain about it. We are proud of it because we believe that everyone should get the right to use their potential and abilities no matter their background our income.
Denmark is also known as a country that really cares for the environment of the earth. For instance we have a lot of wind that we are using to produce green energy from windmills, everyone reuse and recycle their trash and all of our organic waist we make into natural gas energy that makes our busses drive. Also everyone in Denmark has a bike or two (I have four myself, haha!) and often we prefer to take the bike to school or work instead of car or public transportation.
What is your beauty secret?
My beauty secret is that I am pealing my skin almost every day to remove old skin cells and so that the moisturizer works better. My face and skin has never glowed so much before. I have learned that from my cosmetology at Visage Clinic in Frederiksberg.
What would you say about the women's role in the history of your country?
In 1915 all Danish women got the right to vote in elections which was a big step for our equality. Through the beginning of the 1900 century most woman didn't have more education than high school and they didn't have a job. Their job was to take care of the children, clean the house and make food for the whole family. In 1970 women in Denmark was fighting for equality and against oppressions of women because they wanted the same opportunities to get a good education and job as men. And it worked. As women today, we can enjoy what our ancestors have achieved. A lot of Danish woman has a master's degree and high-educated jobs. We also have a queen instead of a king, we have had our first female prime minister and there is a good chance that our next prime minister will be a woman too. I am proud of being a Danish woman. I feel that I am living in a society where women are appreciated and we have the same opportunities as men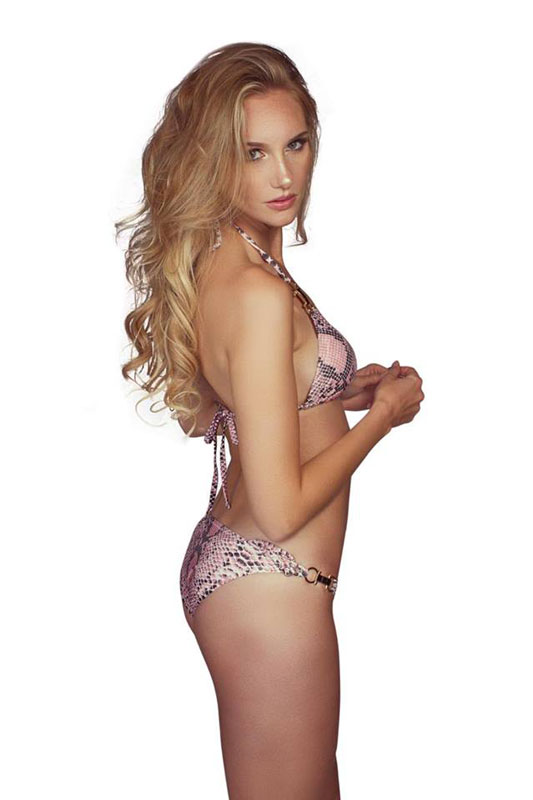 What were your current preparations for your international competition?
At the moment I am very busy with all my preparations for Mrs. World in South Africa. I have been on a photoshoot to create the official photos of me as Mrs. World Demark and soon we are filming my presentation video where you can get to know me better. Also I'm trying to find sponsors and I'm preparing my national costume, catwalk and final speech. I love being well prepared and I can't wait to represent my country at Mrs. World.
Since when you were interested in beauty pageants?
When I was 13 years old I saw a beauty pageant in television for the first time. I was totally impressed and fascinated. I fell in love with the world of beauty pageants and it's how my dream started. My goal was to become a beauty queen one day. Since then I have participated in two Danish beauty pageant and two international pageants. Mrs. World in South Africa is my third international pageant and I have higher expectations for myself than ever before. Last year I was so close to winning (I became 1st runner up in Miss United Continents) and this year my goal is to be the first Dane to win the Mrs. World crown.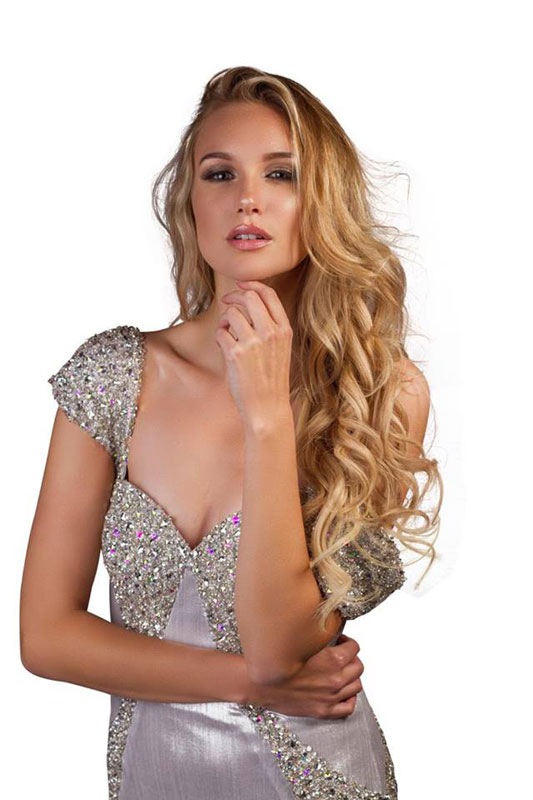 What makes you proud of being Mrs. World Denmark 2017?
I'm proud to be Mrs. World Denmark 2017 because I'm representing a country with great values, and because the title gives me a voice to inspire other young women and to make a difference for others. My message to other women is: Learn new things all your life and do what you love because in that way you can help your society and that's your superpower.
What would you say to other Danish girls that would like to participate in a beauty competition?
The first thing I would say to a girl that would like to participate in a beauty pageant is that it takes a lot of passion, hard work and all you got. You will learn so many new things, for instance how to do a pageant catwalk, answering interviews, being on television, doing an inspiring speech and get used to performing in front of a big audience. Also you get so many new friends and learn about new cultures, countries and people. It's something that develops you as a person and makes you want to be the best version of yourself.
 
What qualities do you think will enable a Danish candidate at an International competition?
I think Danish candidates have a lot of great potential to win an international beauty pageant. We grew up in a country with great values from our Danish welfare system that teaches us how to treat others well and take care of everyone in the society. We are strong and passionate about everything we do and also very caring and down to earth women who people can relate to. These are values I believe are very important to have as an international beauty queen who has to inspire and help others no matter their background.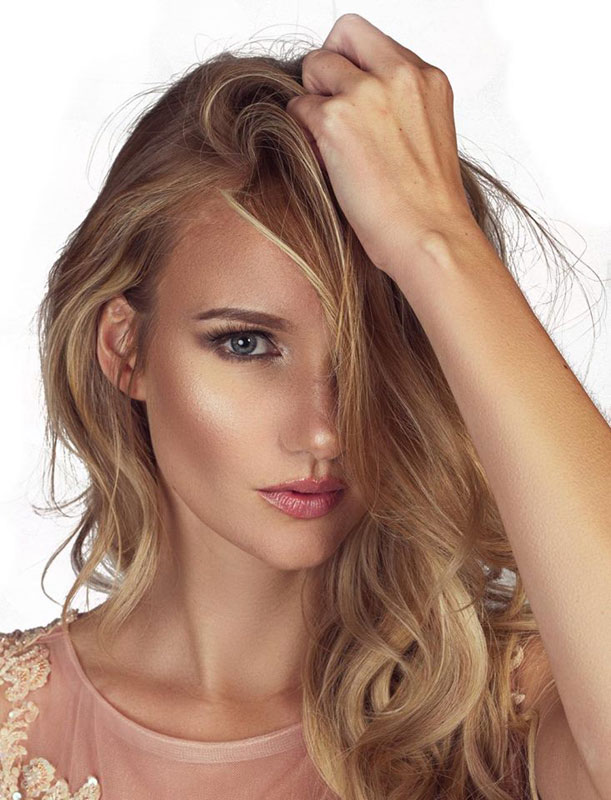 And finally a message to all of your fans out there.
Never let go of your dreams – if it doesn't work the first time then try again – everything is possible if you believe in it. Always be kind and help others because it will come back to you some day. Be you instead of trying to be someone else, because you are unique and that's what will inspire others.
I am looking forward to representing Denmark at Mrs. World in South Africa in December. Thank you so much for reading this interview and supporting me! I love you all!
Instagram: Mette_vogelius
Facebook: https://www.facebook.com/mette.r.sorensen.modeling/