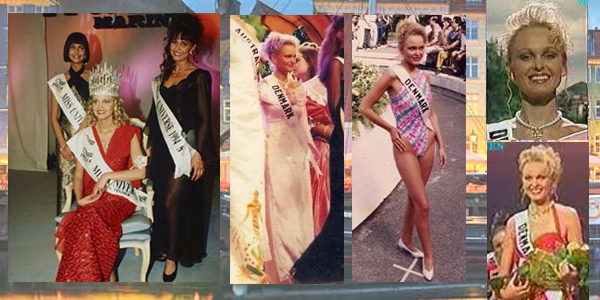 If Missosology did exist in 1994, the "If Only She Were There…" girl could have been Miss Universe Denmark Gitte Andersen. The pageant was held in Manila and although everyone was talking about how Miss Belgium Christelle Roelandts – a top favorite – was denied of a semis place, a careful analysis would have concluded that it was Gitte that should have been in the Top Ten.
While the name Gitte Andersen is now a household name in Denmark because it is also the name of a rising soccer player, it could have been another story. It could have been a Gitte Andersen, a beauty queen who ended the long excruciating drought for Denmark at Miss Universe.
The last time Denmark made it to the semis was in 1967 when Margrethe Knudsen made it to the Top 15 in a pageant held in Miami. Gitte's performance at Miss Universe 1994 was very significant because had the pageant subscribed to the same format in 1967, Gitte could have ended Denmark's drought right away.
Gitte Andersen was a very smart woman. As a 15th placer overall, she actually scored well during the interview preliminaries. She also won the Minolta Photo Contest and was awarded with Philippine Airlines Ambassador title. There is little doubt that Gitte is a pre-finals favorite.
Well, as fate had it, Gitte did not make it to the Top 10 which was such a waste. She could have landed in Top 5 and wow everyone with her interview skills. Her biggest downfall was the swimsuit contest. It was the reason why her overall average was so low and, looking forward, a very important lesson for all the Danish beauties out there.
Gitte was a shapely beauty but she had poor walking skills. That is why it is crucial that endless pasarellas should be part of the training regimen in all national beauty contests. Pageants after all is not so much about beauty, brains and body per se. It is how you present that figure, project that face and radiate that intelligence. This is the important lesson that we can all get from Gitte's Top 15 finish at Miss Universe 1994.