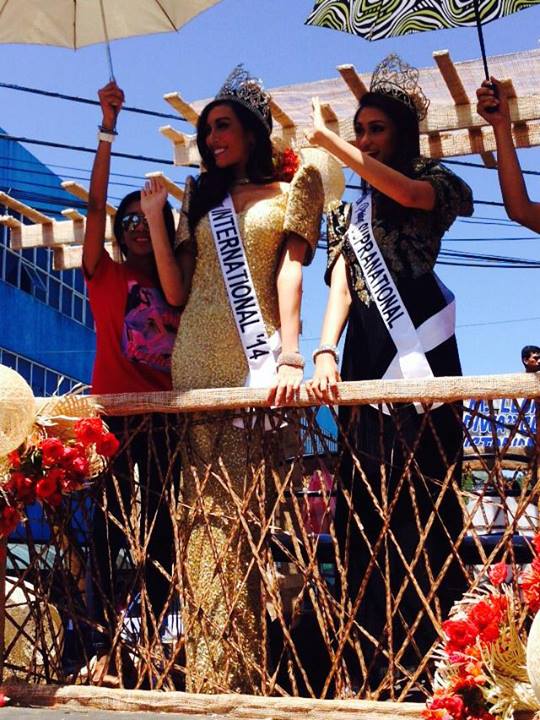 Binibining Pilipinas-International 2014 Mary Anne Bianca Guidotti and Binibining Pilipinas-Supranational 2014 Yvethe Marie Santiago were honored by the Provincial Government of Albay for winning their Binibini titles during the Albay Day celebrations last April 3 in Daraga, Albay.
Yvethe was born and raised in Daraga, Albay, while Mary Anne can trace her family's roots from the same town.
Mary Anne and Yvethe were welcomed by Albay Governor Joey Salceda and aspiring beauty queens from the Albay Pageant Academy. From the airport, the Binibini Queens proceeded to the Provincial Capitol where they were honored for their achievements by the Provincial Government of Albay during a short program, before going on a motorcade around Daraga. Their fellow honorees include Philippine Military Academy (PMA) Class 2014 Valedictorian Jheorge Llona and Philippine National Police Academy (PNPA) Class of 2014 Valedictorian Glenn Santelices.
In the afternoon, Mary Anne and Yvethe also visited the pediatric ward at the Bicol Regional Training and Teaching Hospital. The Binibini Queens gave gifts to the children and gamely posed for pictures with the children and the hospital staff.
Apart from the official activities, the Binibinis also took the time to try out some of Albay's specialties, including the famous sili ice cream.
Overwhelmed by the warm welcome, Mary Anne only has good words to say about her visit. "Even though it's my first time here, I can already feel the love of all the Albayanos. I am very happy that they consider me as one of their own, and I would love to go back," said Mary Anne.
For Yvethe, the short visit to her hometown was both very happy and emotional. "It still feels so surreal, to be welcomed home by the Albayanos. Dati, kasama ako sa mga nag-w-welcome sa mga bisita sa airport; ngayon, ako na ang wini-welcome! I will always be a proud Albayana," she said.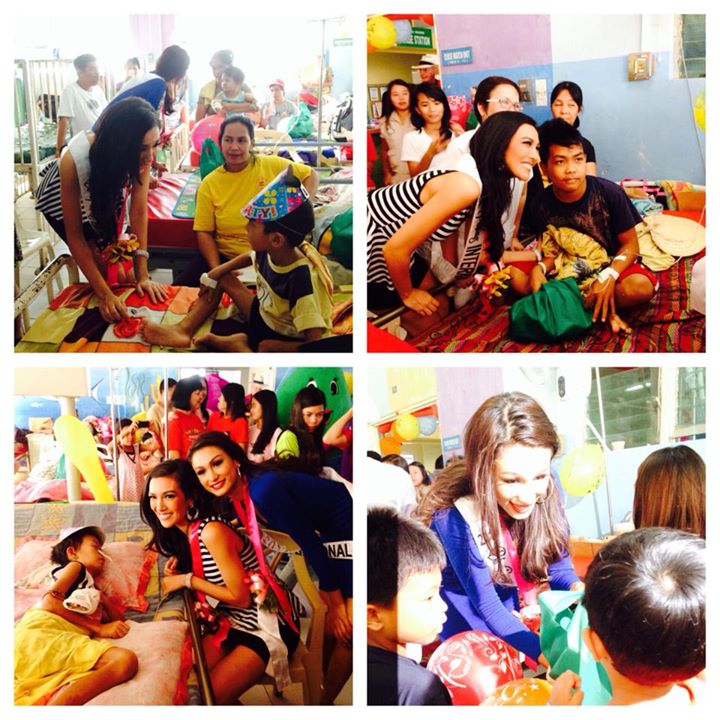 MJ Lastimosa feted in Cotabato
Bb Pilipinas – Universe 2014 Mary Jean Lastimosa was honored in April 8 at her hometown in Cotabato City. The guest of honor for the Cotabato's Centennial Sayaw Kutawato 2014, Lastimosa had a special motorcade, press conference and fan signing at the Provincial Capitol. She also had a courtesy call with Governor Emmylou "Lala" J. Talino-Mendoza as well as the Board Members of Cotabato Province.