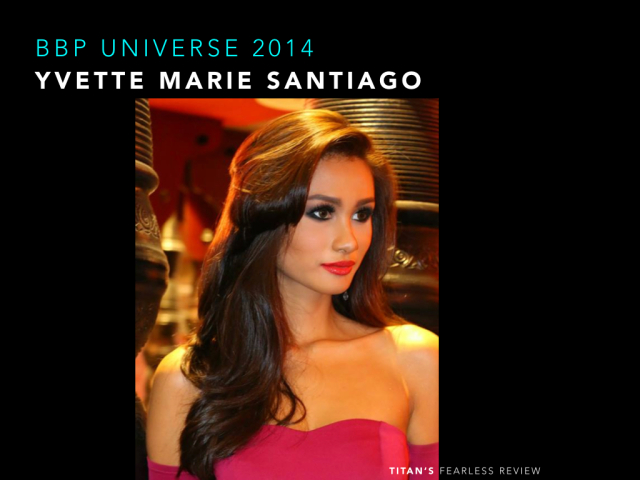 Titan is a resident Missosology Beauty Expert
This is my second following the contest, though midway, after 2011 and I must say that I revisited the same feeling that I had back in time. So what made me interested in this year's contest?
The WINNER of my review! Yes, just like what Shamcey grabbed my attention, this girl just made me look her more and more. I am SO convinced that, she fits the bill as perfect as what Megan Young was to Miss World. I can go on and on to describe her and in all honesty, girls like her makes me appreciate Filipina beauty more.
Overall contest had many girls that surprised me as a reviewer. Philippines is at the peak of their pageant cycle and this year is going to be as prolific as last year.
The way I review the girls is very different. I strongly believe in FIRST IMPRESSION IS THE LAST IMPRESSION.
No matter what you do to salvage your lost first attempt, you can only redeem so much. So, in other words, pageant veterans doesn't excite me. Having said that, given this years batch, I must say all the repeaters did amazing job.
Bb. Pilipinas Miss Universe 2014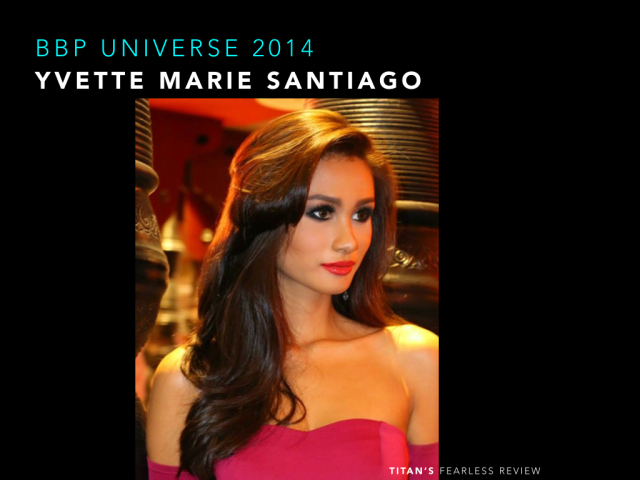 Yvette Maria Santiago !! You proved your mettle and that to with élan. I will give you all the credit for being consistent right from day one and giving an amazing performance throughout the Bb. Pilipinas competition. Grabbing all the limelight and proving the fact that she is the centre of attention wherever she goes. I just loooove her picture from JAG jeans store visit. A true DIVA!
The way she sashayed herself during the swimsuit presentation was flawless and immediately made my mind that she is my Miss Universe choice. She was scintillating and breathtakingly beautiful when she came out in that red national costume. One of the most eloquent speaker of the batch and someone whom who would like to reason her answer during the Q&A round. When she speaks it peps up the speaker such is her vivacity. I could not really find any flaw even though I tried- SHE HAS IT ALL. What more you want SMA ?? If she wins, she will absolutely be Asia's best and immediate favorite to capturing the universe. PHILIPPINES you just have got yourself third crown!!
Bb. Pilipinas Miss International 2014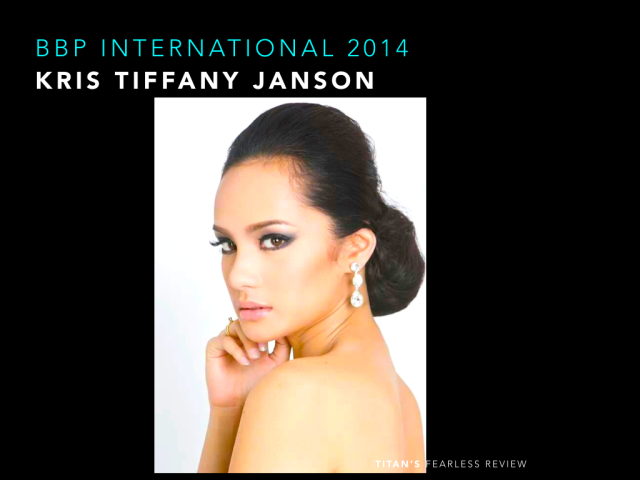 Kris has delivered it strongly throughput the competition. I wasn't a fan of her in the beginning but her panache is invigorating and a classic beauty reminiscing of past two MU winners from Philippines. Her vibes with her super sweet smile and flawless skin tone are perfect mix for representing Philippines at the Miss International contest. Kris has a great level of luminosity and her perfect postures delight me . She has revolutionized Miss Universe to a certain extent with her subtle aura. Be it her candid pictures or professional shoots, she has proved that her merit. LOVELY!!
Bb. Pilipinas Miss Supranational 2014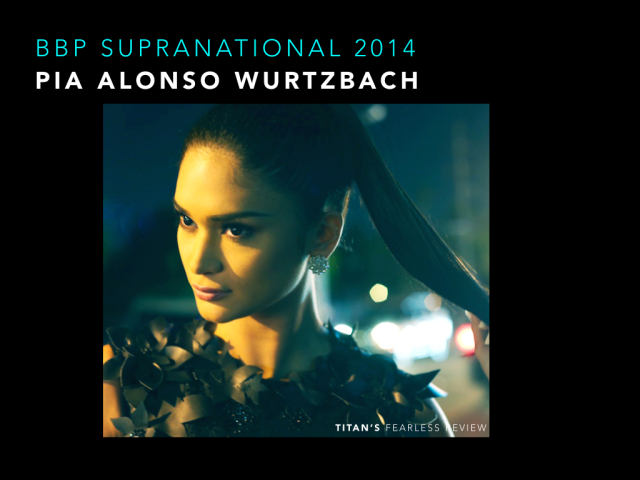 Pia manifested her prowess with her surreal and celestial beauty. She is eternally stylish and oozes elegance of a true Filipina woman. She could be stature for any poet who wish to pay tribute to beauty of Philippine women. She is just spectacular in national costume and marveled at her moves. Her swimsuit presentation could be better but she carried it with immense supplety. She has indeed raise the bar in Bb. Pilipinas by becoming one of the very few girls who with such alluring features came back and is in to win it all. However, when it comes to the two big titles, I just don't feel her getting it this time. May be third is a lucky charm for her?
Bb. Pilipinas Miss Tourism Queen International 2014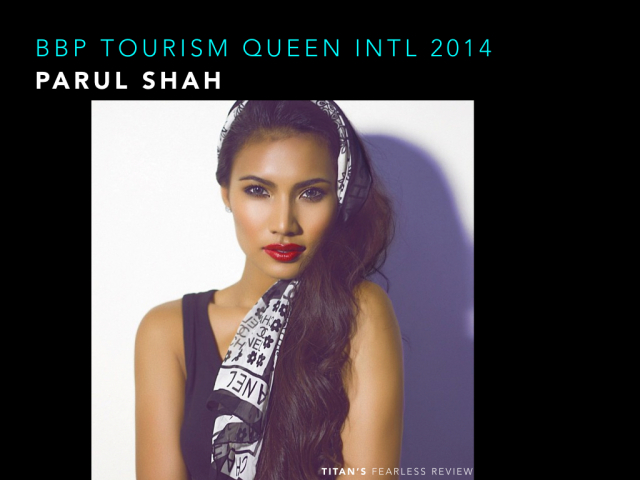 Well you should not be considering I made a thread on her, drowned some of my expert friends and what not!! Parul is indeed best represent Philippines showcasing her exotic features at a contest that truly symbolizes such attributes. She is a veteran after competing last year but this year finally getting her stint correct. I just wish she doesn't mess up her Q/A round like last year.
Parul indeed is mystifying woman who can make Philippines proud. She has got that determination and her persona can make other contestants fizzed out. She will be a perfect diversity and looking the trend she has got a lot of probability in her court. She just has to play her card well.
Among other title and runner-ups, I think Diana Arevelo, MJ Lastimosa, Joy Marie Gangan, and Bianca Guidotti have fairly better chances than others. I was going to elaborate my review before by including MJ but I am just so done with her pageant wise that I don't feel like writing anything about her. She is great but just quit it already! But yea, SMA may give her or Diana, Intercontinental title (I hope not). I think Bianca and Joy both would groom well and have lot of scope of improving. They bring freshness to their personalities.
So YES! It is indeed an year of 4: Yvette, Kris, Pia, and Parul are my top bets and you can make the connection with their participant numbers. Is it going to be true? Well, we will only know on March 30th.