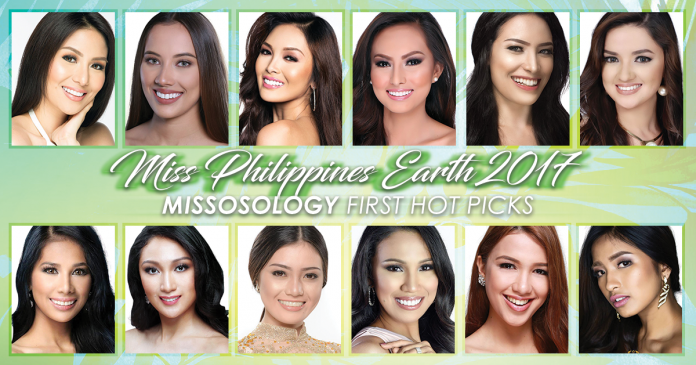 It's the time of the year again when the most beautiful ladies in the country strap on their heels for the worthy cause of environmental awareness.
To quash issues about its selection process, this year's Miss Philippines Earth pageant vows to be "transparent". The prejudging competitions (to be held on three separate occasions: figure & form, beauty of face & poise and intelligence category) will be streamed LIVE on the pageant's official Facebook page. The Top 12 finalists will be selected from the prejudging and will be announced during the finals night.
But before the nerve-wracking competition, it's time for us to reveal the girls who made it in our First Hot Picks!
Check out the list here:

1 OLONGAPO CITY, Kim De Guzman
2 NEW ZEALAND, Jessica Rose M. McEwen
3 PULILAN BULACAN, Samantha Viktoria Leonardo Acosta
4 LOBO BATANGAS, Vanessa Mae Perez Castillo
5 CAGAYAN DE ORO CITY, Sherlyn Doloriel
6 PUERTO PRINCESA CITY, Sandrine S. Stoelzaed
7 MANDALUYONG CITY, Marie Sherry Ann Tormes
8 CITY OF MANILA, Karen Santos Ibasco
9 PANGLAO BOHOL, Catherine Tabaniag
10 CITY OF MATI, Pamela Grace M. Janson
11 CAMILING TARLAC, Princess Nicolas
12 PORAC PAMPANGA, Anne Krishia T. Antonio