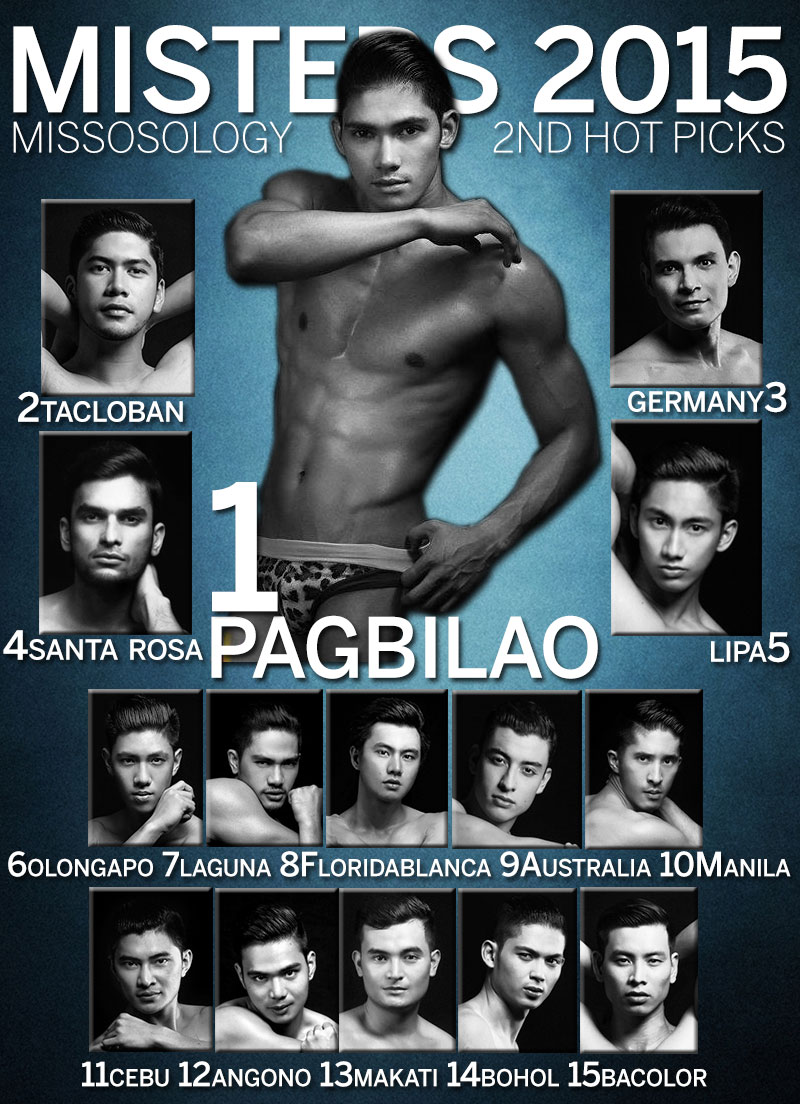 Less than a week to go before the Misters 2015 finals and here's our second hot picks.
Leading the pack at the moment is Pagbilao, Quezon's Reniel Villareal. This former OFW is no doubt a headturner with his stage presence and well-toned physique. No wonder he made it to the Top 5 of the beach wear competition held last week in at Blue Bless Beach Resort in Mati City.
No far behind is Tacloban City's Rick Kristoffer Palencia. He officially minted his frontrunner status by making it to the Top 5 of both the beach wear and talent competitions.
In third place is Siegried Schmidt Bauer from the Filipino Community of Germany. It is safe to assume that he is by far the most popular candidate after winning the pre-arrival poll and the texters' choice award during the beach wear comptition in Mati City. But aside from that, he is also proving his mettle by making it to the Top 5 of the talent competition.
The foreignoy Karan Singhdole and the hunky fishmonger John Nicholo Zacarias from Lipa City are proving to be forces to reckon with in the competition. They are among the five finalists in the beach wear competition.
Check out the rest of the list here:
1 Pagbilao, Quezon – Reniel Villareal
2 Tacloban City – Rick Kristoffer Palencia
3 Filipino Community of Germany – Siegried Schmidt Bauer
4 Santa Rosa City – Karan Singdole
5 Lipa City – John Nicholo Zacarias
6 Olongapo City – Earlmond Ross Lee
7 Laguna Province – John Edgar Adajar
8 Floridablanca, Pampanga – Patrick Magtanong
9 Filipino Community of Australia – Robert Mcnamara
10 City of Manila – Don Mcgyver Cochico
11 Cebu City – Carlos Ching
12 Angono, Rizal – Robert Lopez
13 Makati City – Jazzie Magne Vasquez
14 Bohol Province – AR dela Serna
15 Bacolor, Pampanga – Arcel Yambing