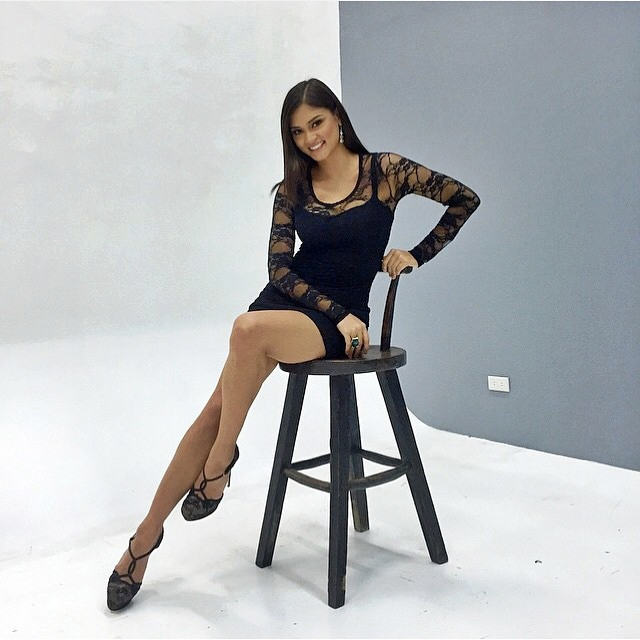 The latest official photos from Bb. Pilipinas suggest that Pia Wurtzbach – Miss Universe Philippines 2015 – could pose a serious threat especially to the Latinas at Miss Universe. It is of course an open secret that the Miss Universe pageant highly favors the Latinas – a contentious fact that irks other regions especially Europe.
Pia doing their visit in a medical facility treating children with cleft palate (Photo: Bb. Pilipinas Official FB Page)
With more than half of the titleholders are Latinas since 2000, the Miss Universe crown would be a difficult quest for anyone outside the Latin American region. But the Philippines can change the dynamics of the contest as it is a nation that is pretty much in play for the crown since 2010. With Pia, the country's momentum will be given the much necessary boost.
Already with two crowns in the kitty plus two first runners-up, the Philippines hungry for its third crown. Pia Wurtzbach has this heavy responsibility  and with the semis finish of the Philippines since 2010 (with four straight Top 5 finish), the pressure is truly on her. She has been criticized for her body structure and critics point out that it took her three tries before winning the major title.
But the Pia Wurtzbach that has been seen lately exuded confidence, radiance and boy she did lose some weight. Her body structure seems to have improved dramatically and her stylings tell us that she a big threat especially to the Latinas. Is Pia the answer to the prayers of the Philippines? As it seems, yes and the Latinas and the rest of the world should better watch out!
Pia looks radiant and confident during a photoshoot at the National Museum (Photo: Bb. Pilipinas Official FB Page)