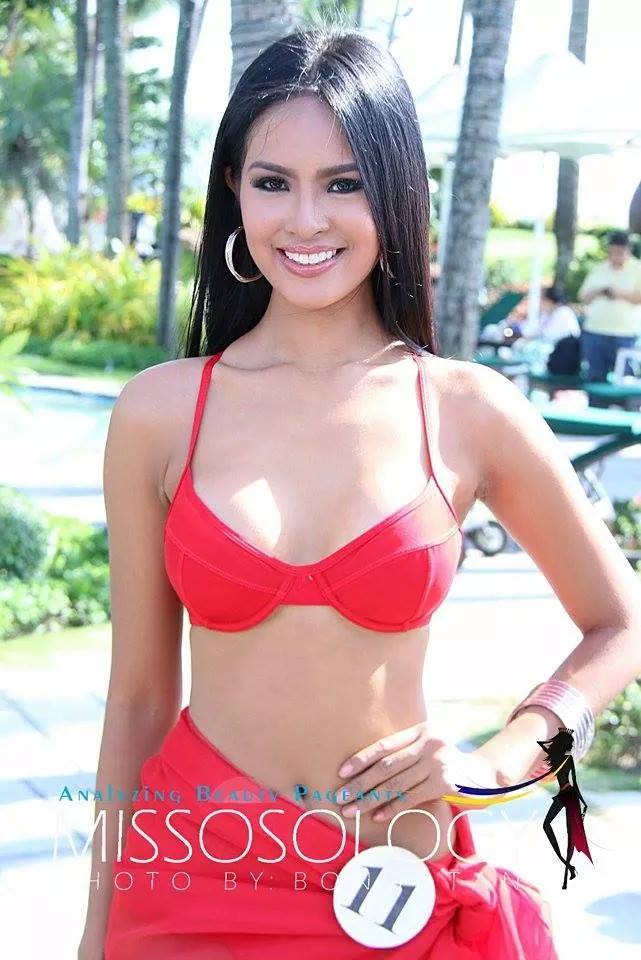 by Ric Galvez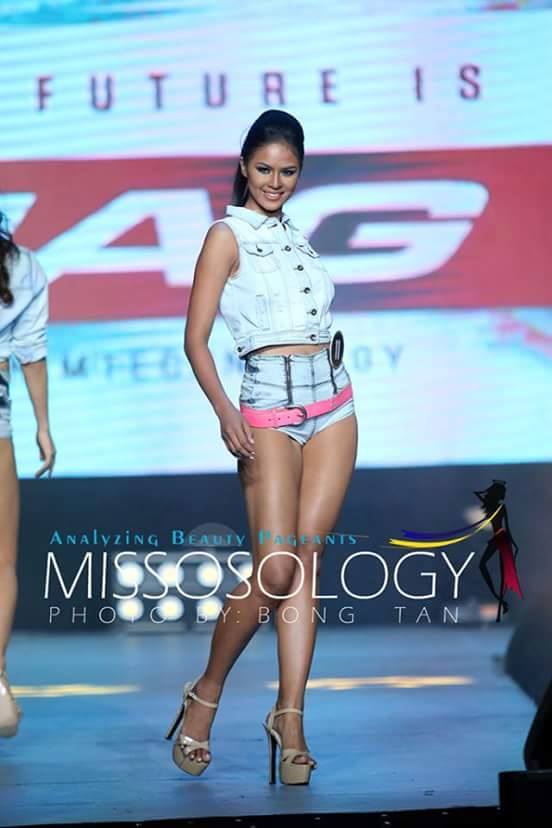 The year 2015 is a defining year for the Bb. Pilipinas pageant. The failure of MJ Lastimosa to continue the top 5 unbroken streak of the country at Miss Universe puts the Bb. Pilipinas at the crossroads. Was that a sign of decline or a simply a wake-up call to allow the Philippines to bounce back? Of course, I prefer the latter but to make it real, the Bb. Pilipinas jury should crown Janicel Lubina as the new Miss Universe Philippines.
Why Janicel? Well, Stephen Diaz said it best when he penned the final hot picks for Bb. Pilipinas 2015.
[Janicel Lubina] may defy the academic qualities of the past MUP winners, but she is the "ultimate" representation of what a normal Filipina is…
I couldn't agree more. With her brown skin and a compelling background story, I believe that there is no one in the current roster of Bb. Pilipinas hopefuls can best represent my nation at Miss Universe than Janicel Lubina.
Growing amidst poverty, where her mother meet ends by toiling as a maid, Janicel trudged through the rice paddies hoping that someday her fortunes will make a turn around. Her life rings that familiar rags-to-riches story that it caught the attention of the news agency Agence France Presse. So, if you are outside of the Philippines, you could have come across that story last week from your favorite newspaper.
One must take note that Miss Universe pageant simply loves a life story with a struggle owing to the psychological diktat it gets from the Hollywood – the bedrock of simple-country-girl turned-glamorous-lady stories. The story of Janicel will simply attract attention even before she lands on wherever the next Miss Universe pageant will be held. Bb. Pilipinas should have learned a lesson or two with what happened to Venus Raj in 2010.
But aside from having a compelling story, Janicel is simply made for the Miss Universe pageant. She has a statuesque form, very leggy actually and a skin tone that has been the plat de jour of Bb. Pilipinas for decades. Well in fact, Bb. Pilipinas has been well known to favor morenas as opposed that the mestizas that both Miss Earth Philippines and Miss World Philippines like to crown. Miss Universe meanwhile has been known to favor tanned skins over pale ones. That is simply good news for Janicel!
Critics however claim that the interviews will be the waterloo for Janicel. Just like Venus, she could be stopped in her stilettos once the judges began asking questions. But I had the same reservations with Janine in 2012 but she did well at Miss Universe. I think that Bb. Pilipinas mastered the art of personality development and public speaking. Besides have you all seen how the final interviews at Miss Universe became a farce lately?
So tonight, someone's life will be changed forever. Janicel had been through this kind of competition before – she was the first runner-up to Megan Young at Miss World Philippines 2013. Will she triumph at Bb. Pilipinas this time around? Or more importantly, will Bb. Pilipinas choose the candidate that is truly best suited to represent the Philippines?