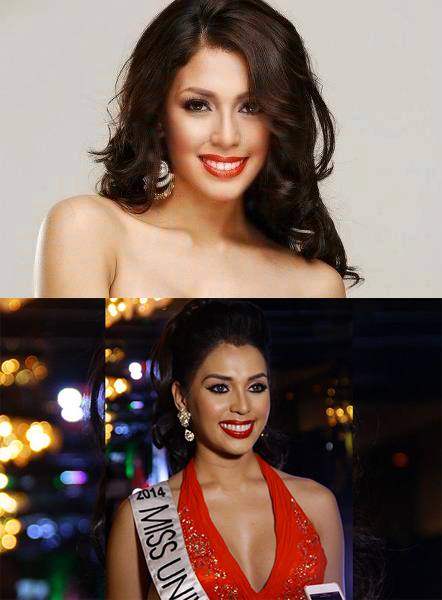 The recent public event by which the reigning Miss Universe Philippines attended, shows what must not be done. The overdone makeup and that fountain style hairdo of Mary Jean Lastimosa is clearly a no-no of her. While she still looks beautiful, the styling clearly contravenes with what is the plat du jour at Miss Universe. Mary Jean does not need layers and layers of makeup and clearly she does not need strong colored lipstick and strong eye-liners. She looks way beautiful with natural colors that highlights rather than overpowers her skin tone. Strong colored lipsticks does not go well with her. Notice that light colored ones enhances her beauty.
While, it is still months to go before she competes for the Miss Universe 2014 title, Mary Jean needs to maintain her great looks in the public. The public has great expectations and that she is representing a country that has landed at the Miss Universe Top 5 for 4 straight years. In short, she has a sash weight to carry. It is crucial that her public appearances should show the best in her as her every move is closely monitored.
No doubt though that Mary Jean is one of the to watch for delegates of Miss Universe 2014 and she has a great chance to become the next Miss Universe. To complete her mission though, she needs to understand what are the things that will make her as the next Miss Universe. And clearly, her recent stylings is not one those.