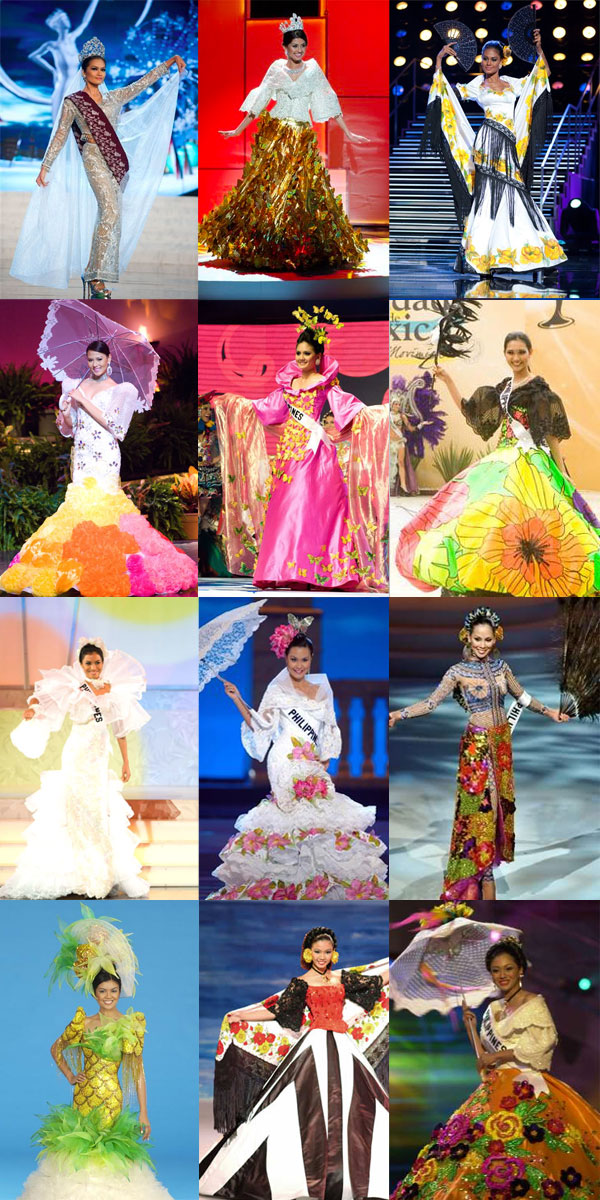 What constitutes a National Costume at Miss Universe? Well, Kurara Chibana redefined it when she donned a sexy samurai costume – stylized and revised to give it a feminine touch complete with sword. Erin Brady redefined it too when she used a Transformers costume. We heard a lot of gasps but we just moved on as if nothing happened.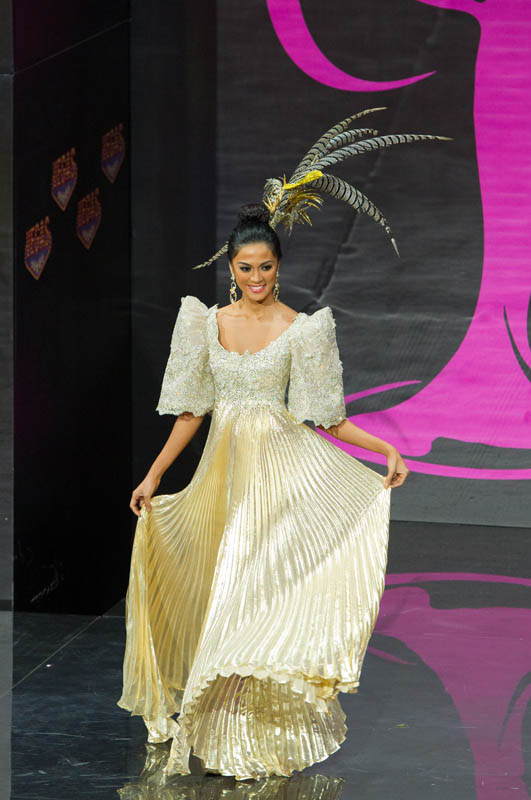 In the Philippines, there is an annual soul-searching and heated debate as to what should a Miss Universe Philippines use as a national costume. Ariella Arida's national costume last year was largely maligned for a.) pleated skirt ala-Janine's gown; and b.) for adding feathers which happens to be the mainstay of Latin American costumes.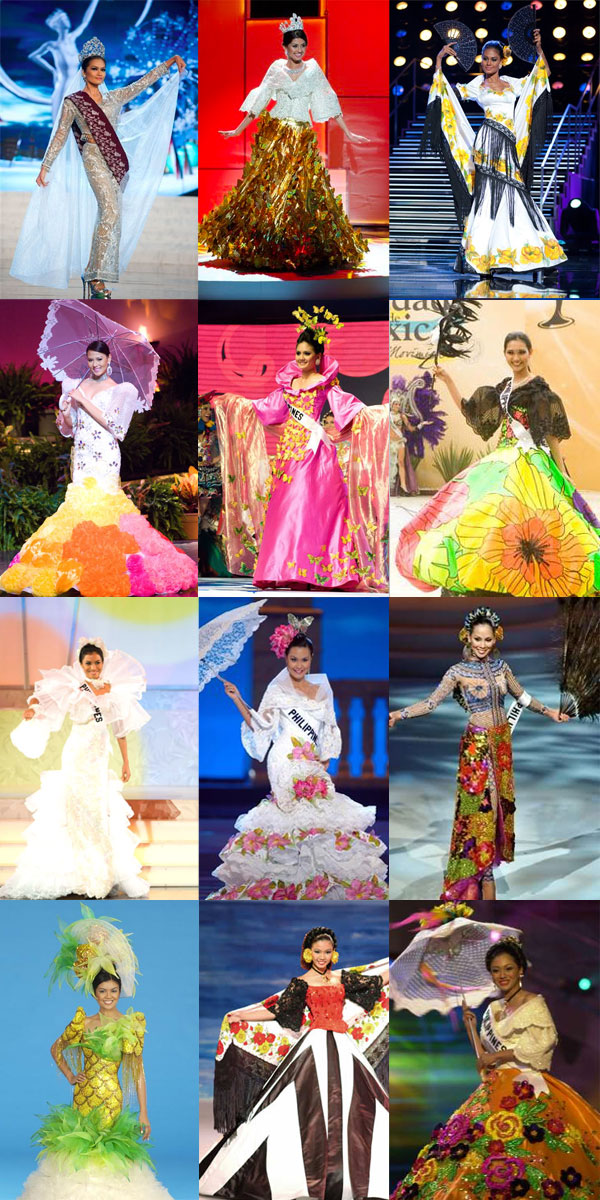 For years, Bb. Pilipinas experimented with various costumes and sometimes with disastrous results. The lampshade costume of Nina Ricci Alagao inspired by a northern ethnic group in 200o was so disastrous that it ushered an era of Filipiniana costumes – a broad term covering costumes that were worn during colonial times. In 2004, another costume that drew inspiration from the country's ethnic groups ended up as a disaster. Maricar Balagatas' pintados costume came out as incoherent and puzzling.
After 2004, the national costumes of the Philippines reverted to Filipiniana dresses. In 2013 however, the Muslim costume of Janine Tugunon became a breathe of fresh air. Although the costume lacks the ability to awe the audience, it has a touch of class and elegance. Nevertheless, the Philippines will always struggle to find the right costume that could be a serious contender for the Best in National Costume award. The country's only winner, Charlene Gonzalez in 1994, won under questionable circumstances as her costume was designed by the chief judge of the contest.
As the Miss Universe season is approaching, there is an increasing worry about what costume should Mary Jean Lastimosa utilize. Will it be another ethnic costume or will the Filipiniana era continue? Should the Philippines follow the path of other nations and go avant-garde? Should the costume reflect reality or should it be more about symbolism?
When analyzed superficially, the obsession of the Philippines on national costumes seems bizarre. After all, it has no bearing on the outcome of the Miss Universe contest. But for pageant-crazy nations, national costumes are about the country's culture and all the things it represents. It's about the country's heritage, achievements, history and way of thinking. The annual discussion among pageant fanatics is part of the nostalgia on how to appropriately project the Philippines as nation to the whole world. The truth is, there are many ways to do it, and so, the never ending debate continues…