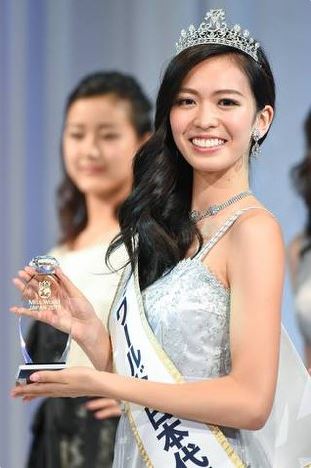 Besting 30 other finalists during the final gala, 21-year-old Haruka Yamashita won the Miss World Japan 2017 title in Tokyo.  The native of Tokyo topped a series of competition which included a day-training with the Japan Self Defense Force, English speech presentation, sports challenge and catwalk modeling.
Haruka stands 170 cm and is a student of Keio University.  She is into classic ballet,  dancing, sports, cooking, ta ceremony, photography, traveling and art.  Haruka is fluent in English, with an almost perfect TOEIC score of 970/990.  She will now represent Japan in the Miss World 2017 competition, to be held in China this fall.
Adjudged as runners-up were half-Indian Rumi Shinoda (27), Saki Yamato (24) and Rina Nagauchi (25).