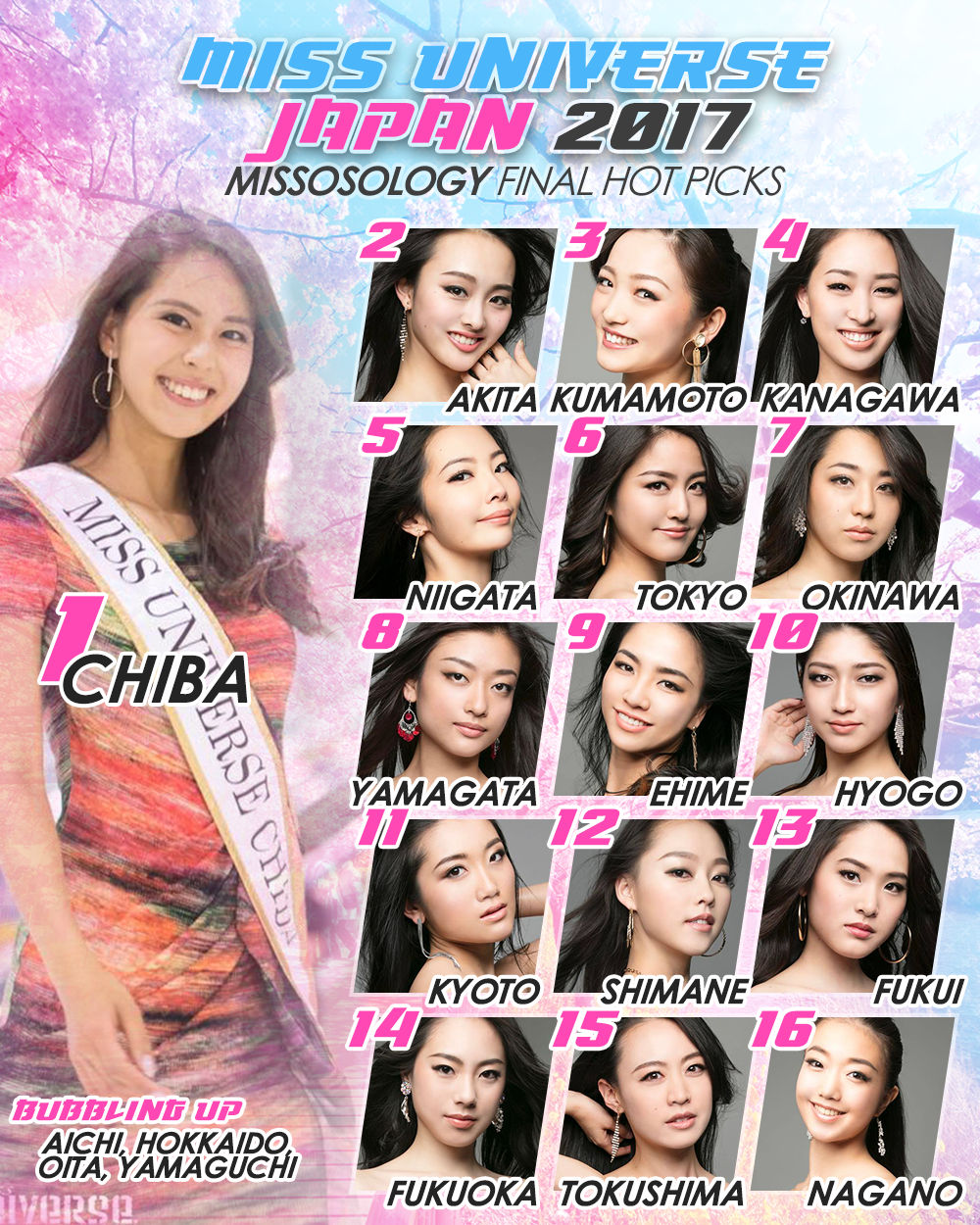 MISS UNIVERSE JAPAN 2017
Final Hot Picks
Miss Universe Japan 2017 will have a brand new format in choosing its winner!
So here is how it will go:  The 46 finalists will first go through a speech duel, where one delegate will be pitted against another.  Between the two speakers, only one will proceed to the next round, which is the bikini showdown.  With half of the finalists being trimmed down, there will be a dance showdown where the remaining 23 delegates will just wear a bikini on stage.  Just like the speech round, two girls clad in a bikini will be competing for the judges' approval.  One girl will proceed to the next round, while the other will be eliminated.  Because 23 is an odd number, most likely there will be one group which will be composed of three contestants.  One or two of them will go on to the next round because the idea is to have a Top 12 finalists who will compete in evening gown.  From the Top 12, only five will proceed in the final question and answer portion, where the winner will be decided.  However, for Missosology fans, the following delegates are considered as the front runners no matter what the system is.  These ladies have the universal appeal and engaging personality as reflected on all of their video profiles and social media accounts.
1.  CHIBA (Momoko Abe)
2. AKITA (Tomoka Konno)
3. KUMAMOTO  (Mami Noguchi)
4. KANAGAWA  (Erina Shirahama)
5. NIIGATA (Haruka Komagata)
6. TOKYO (Ayaka Koshiba)
7. OKINAWA (Erea Taira)
8. YAMAGATA (Kaori Kōyama)
9. EHIME (Kanako Fukuoka)
10. HYOGO  (Akari Maeda)
11. KYOTO  (Yukako Wakisaka)
12. SHIMANE (Sayaka Fujimoto)
13. FUKUI  (Mayuka Takai)
14. FUKUOKA (Nana Furushou)
15. TOKUSHIMA (Rina Miyoshi)
16. NAGANO (Natsuki Konishi)
Bubbling up – AICHI, HOKKAIDO, OITA, YAMAGUCHI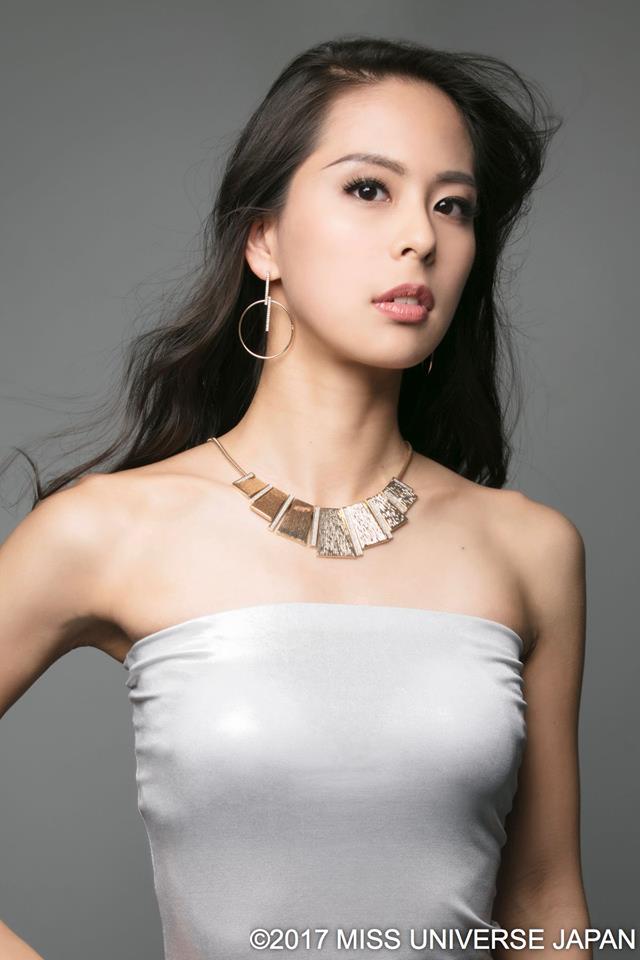 Check out our previous hot picks to know more about the girls:
Miss Universe Japan 2017 coronation night will be held at the Chinzanso Hotel Tokyo on July 4th.
---
ファイナル ホットピック
2017 ミス・ ユニバース・ ジャパン
1. 千葉 (阿部 桃子)
2. 秋田 (今野 知佳)
3. 熊本 (野口 真未)
4. 神奈川 (白濱 絵里奈)
5. 新潟 (駒形 悠)
6. 東京 (小柴 綾香)
7. 沖縄 (平良 エレア)
8. 山形 (神山かおり)
9. 愛媛 (福岡 佳奈子)
10. 兵庫 (前田 明里)
11. 京都 (脇坂 友佳子)
12. 島根 (藤元 さやか)
13. 福井(高井 麻由果)
14. 福岡(古庄 奈々)
15. 徳島(三好 利奈 )
16. 長野(小西 夏生)