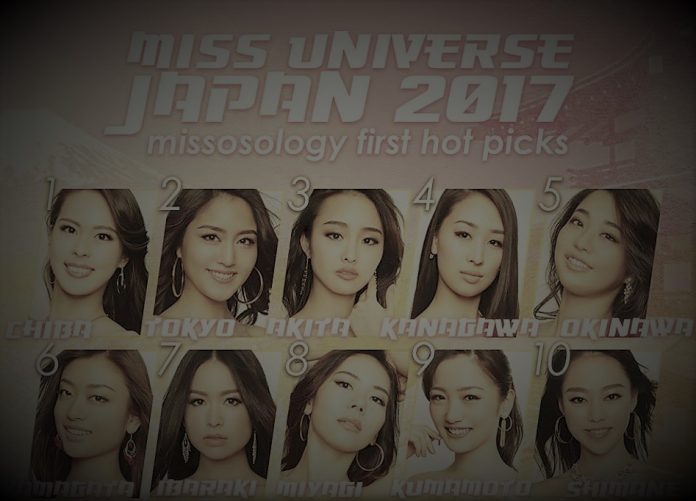 第一回 ホットピック
2017ミス・ ユニバース・ ジャパン
Miss Universe Japan 2017 will happen in the summer!  Yes, that's something new for MUJ which normally held their pageant in the month of March.  Are we expecting something new to happen this year?  We will yet to find that out, but in the meantime, here are the early favorites for the title of Miss Universe Japan 2017!
1. CHIBA (Momoko Abe)
2. TOKYO (Ayaka Koshiba)
3. AKITA (Tomoka Konno)
4. KANAGAWA (Erina Shirahama)
5. OKINAWA (Erea Taira)
6. YAMAGATA (Kaori Kōyama)
7. IBARAKI (Nanami Tomita)
8. MIYAGI (Tomoka Abe)
9. KUMAMOTO (Mami Noguchi)
10. SHIMANE (Sayaka Fujimoto)
11. NIIGATA (Haruka Komagata)
12. EHIME (Kanako Fukuoka)
13. SAGA (Yuka Araki)
14. SAITAMA (Saori Kudo)
15. KYOTO (Yukako Wakisaka)
16. HYOGO (Akari Maeda)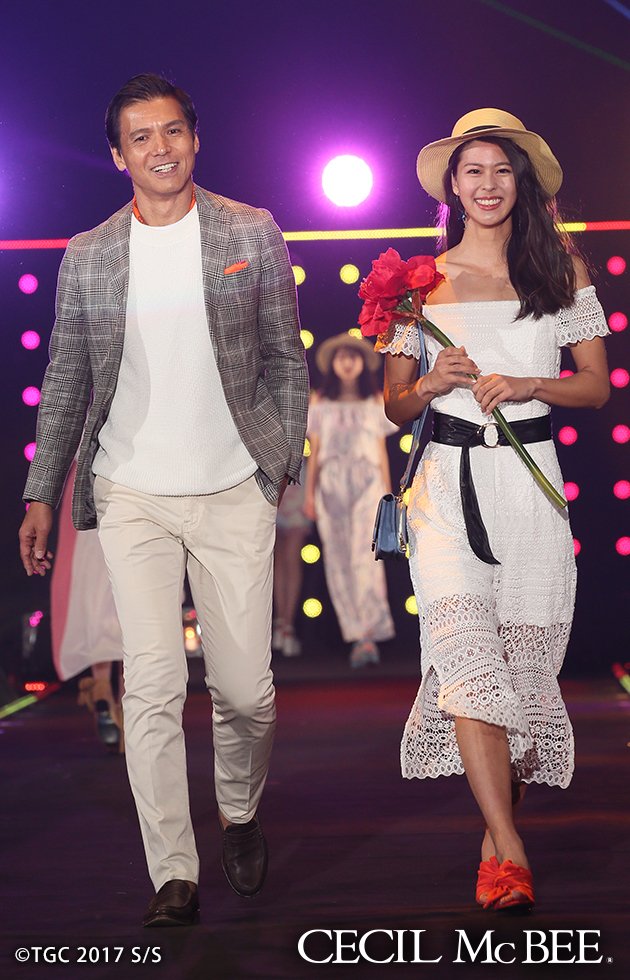 This year, the battle is basically between two Kanto heavyweights: Chiba's Momoko Abe and Tokyo's Ayaka Koshiba.  If MUJ wants a winner wherein regular people will be talking about, then they have an easy poster girl in the person of Miss Chiba.  Being a celebrity daughter, Momoko's father is Yuji Abe who is a popular TV news reporter, while her mom, Masako, was a celebrity golfer back in the early days.  Meanwhile, Tokyo's Ayaka Koshiba won the very competitive MUJ Tokyo finals on her second try.  Although one of the heavy favorites at the 2016 competition, she only ended up as 2nd place.  This young lass, who is originally from Aomori prefecture, is a certified orthoptist by profession.
In third place is the beautiful representative of Akita, Tomoka Konno, who is a university student.  She is followed by the multilingual Erina Shirahama, who is representing Kanagawa.  The catwalk diva from Okinawa, Erea Taira is in fifth place.
Waseda University student Kaori Kamiyama, who is representing Yamagata, is in sixth place.  Many think that Kaori is a deadringer of last year's winner Sari Nakazawa, but we think that the former is prettier and has a more universal appeal than the latter.  Not to be left behind is Ibaraki's Nanami Tomita who has already competed in two international pageants, and is currently in seventh place.  Exotic and sexy Tomoka Abe, who is a native of Fukushima, is representing Miyagi and is in eighth place.  Cute and charming Mami Noguchi of Kumamoto is in ninth place. In tenth place is Sayaka Fujimoto, who was 1st runner-up at Miss Universe Chiba 2017, and was appointed to represent Shimane this year. She was 3rd Runner-up at Miss International Japan 2016.
In 11th spot is the very photogenic Haruka Komagata of Niigata, while the registered physician from Ehime, Kanako Fukuoka, is in 12th place.  Knowing the current format of the revamped Miss Universe system, Missosology feels that Miss Ehime will also make a great choice, taking into consideration that IMG adores those who are successful in a certain field of profession.  But this is just our first hot picks, and we are still in the process of getting to know each of the delegates, so expect to see some changes in our next selection.
Completing the Top 16 are Saga's Yuka Araki, Saitama's Saori Kudo, Kyoto's Yukako Wakisaka and Hyogo's Akari Maeda.
1st Hot Picks Miss Universe Japan 2017
1. 千葉 (阿部 桃子)
2. 東京 (小柴 綾香)
3. 秋田 (今野 知佳)
4. 神奈川 (白濱 絵里奈)
5. 沖縄 (平良 エレア)
6. 山形 (神山かおり)
7. 茨城(冨田 七々海)
8. 宮城 (阿部 智佳)
9. 熊本 (野口 真未)
10. 島根 (藤元 さやか)
11. 新潟 (駒形 悠)
12. 愛媛 (福岡 佳奈子)
13. 佐賀 (荒木優佳)
14. 埼玉 (工藤 沙織)
15. 京都 (脇坂 友佳子)
16. 兵庫 (前田 明里)