By Jon A  (Missosology's resident Pageant Expert)
What an exciting year for Femina Miss India it is turning out to be. This is, in my opinion, one of the strongest batches ever, and perhaps the most consistent one I have ever seen – in other excellent batches like 2001, 1006 and 2010, there were still girls like Celina, Sara, Neha, Natasha, Manasvi and Nicole who stood out from the get go and ultimately won the crown.
In contrast, this year, there are maybe only two girls who I think have no shot at a crown at all, and even the weaker girls, like Arpita and Malati have qualities that mark them out as exceptional in one area (Arpita – presence and vibrance, Malati – beauty) and therefore darkhorses to penetrate the winner's circle. Best of all, these girls are the kind of well rounded, healthy girls that MW is looking for now – with a balance of beauty, ambition and brains. Femina has finally re-registered the formula, and it is great to see them retool the contest in sync with the MW format – everything, from the facebook pages, to the emphasis on girls having a project/cause, to the professionally shot casual pictures – reminds me of recent MW contests. Guess Vineet Jain's trip to the MW finals (where he was on the jury, and no doubt really got to understand what MW is looking for), really paid off!
Before we go further, I will take a moment to review my predictions over the last decade and a half – these were my personal picks for the crown BEFORE the finale.
(in order)
2001 – Sara, Celina, Tapur
2002 – Neha, Ankita, Reshmi
2003 – Shonal Rawat, Ami, Sonali Nagrani
2004 – Mugdha Godse, Lakshmi Pandit, Sayali Bhagat
2005 – Amrita, Sindhura, Sonal Chauhan
2006 – Neha, Natasha, Amruta
2007 – Puja G, Nicole D'Silva, Pooja C
2008 – Parvathy, Harshita, Sangeeta Chauhan
2009 – Pooja, Ekta, Harshita
2010 – Manasvi, Nicole, Neha
2011 – Kanishta, Hasleen, Dayana Erappa
2012 – Shamata Anchan, Rochelle Rao, Purva Rana
2013 – Sobhita, Navneet, Anukriti Gosain
This year's contest has also seen some changes – the first week is usually the boot camp, but this time around, with a new contest director, Femina took the girls to Sri Lanka on a promo tour, which gave us the advantage of seeing the girls more relaxed, and as themselves rather than spouting the usual Femina "women of substance" gibberish, and assess their potential, which the next week (and for the winners, the next several months) will polish.
Jhatalekha: Like Gail, here is another girl who has really done her homework, and it shows. Jhatalekha has managed to stand out from the beginning of this competition, and her beauty is both sharp, yet pleasing, which makes her very unique. Her styling is a bit of a mess, but that can be sorted out, and in my opinion, she could look like a young Malaika Arora Khan. She comes across as more mature than her 19 years, and yet youthful. Jhatalekha's only drawback is that she seems very scattered, like in her intro video. She needs to find the right meditative techniques to nail the moment. I also think she is one girl who could actually stand to gain a little weight – she has very sharp features, and the weight would soften them a bit. She has to be careful not to end up like Manasvi, who had similar sharp features and lost so much weight at MW that she looked witchy.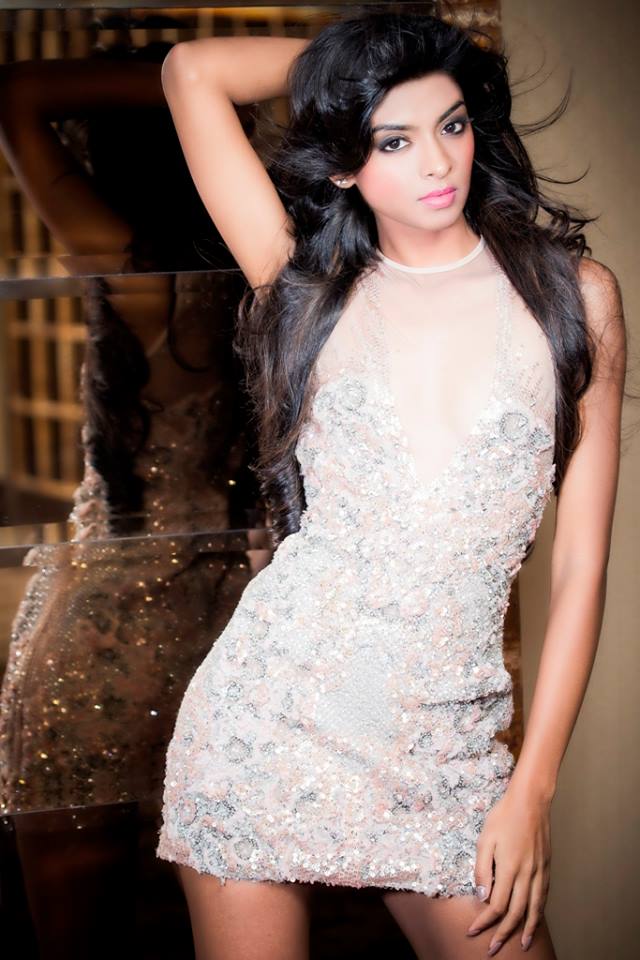 Ashwati – I noticed this girl at the very outset, when she first turned up for the Bangalore audition, but it seems as though she has only recently caught the eye of many fans. Ashwati is incredibly raw, but that is also what is so exciting about her — the potential is limitless, unlike say, a Sahitya or a Koyal who can only be polished a tiny bit more. To me, Ashwati has a perfect body, incredible height and the kind of earthy beauty that beauty queens like Priyanka Chopra and Ivian Sarcos have. With the right styling, she will look a lot like Deepika Padukone, and I am very excited to see what she can transfrorm into. Her challenge will be to take this competition seriously enough to give herself the chance to be moulded so. Would be a top contender at MW, if she won, in my opinion.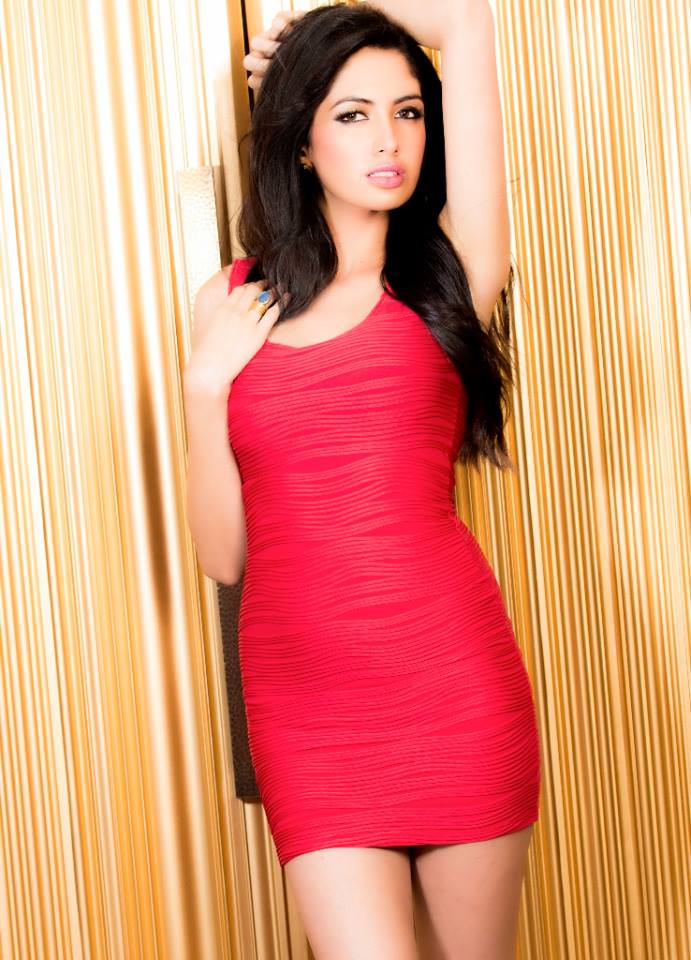 Nikhila – I love this girl. She is a complete package, intelligent, caring about the world, articulate and absolutely stunning. looks remind me of a young Sridevi, and, in many way, including her looks and personality, the reigning Miss World, Megan Young — she has the amazing mix of being prepared yet natural, youthful, yet mature, utterly Indian yet global. And I just love her smile, it lights up the whole world, and I have never seen a MW who didn't have such a smile. Only weakness is her height, but at 5'7.5″, she is already taller than the reigning MW so I think we are ok. I would not be surprised to see her with the main crown at all, and I think she will be an amazing winner!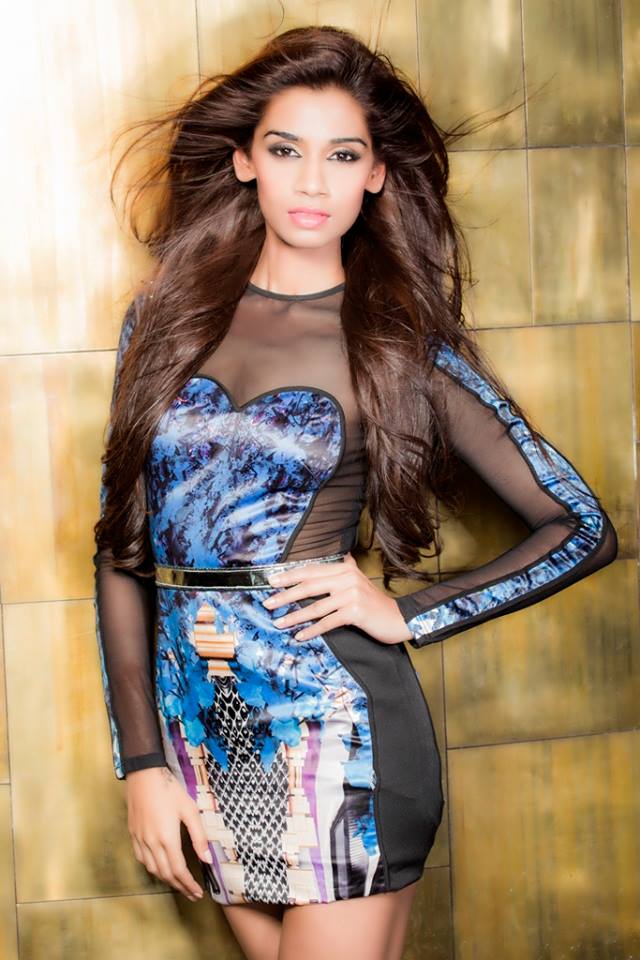 Sanjana – Another incredibly complete candidate, who is completely the kind of girl both MW and ME adore – natural, down to earth, vibrant, intelligent, articulate. Her caramel skin and megawatt smile make her stand out in any group and she is already the favorite of Hemant Trivedi, who certainly knows his Miss Indias! Sanjana backs up all this with great height, a great body and a stunning face and the will to win. The second coming of Nicole Faria, she will not be ignored.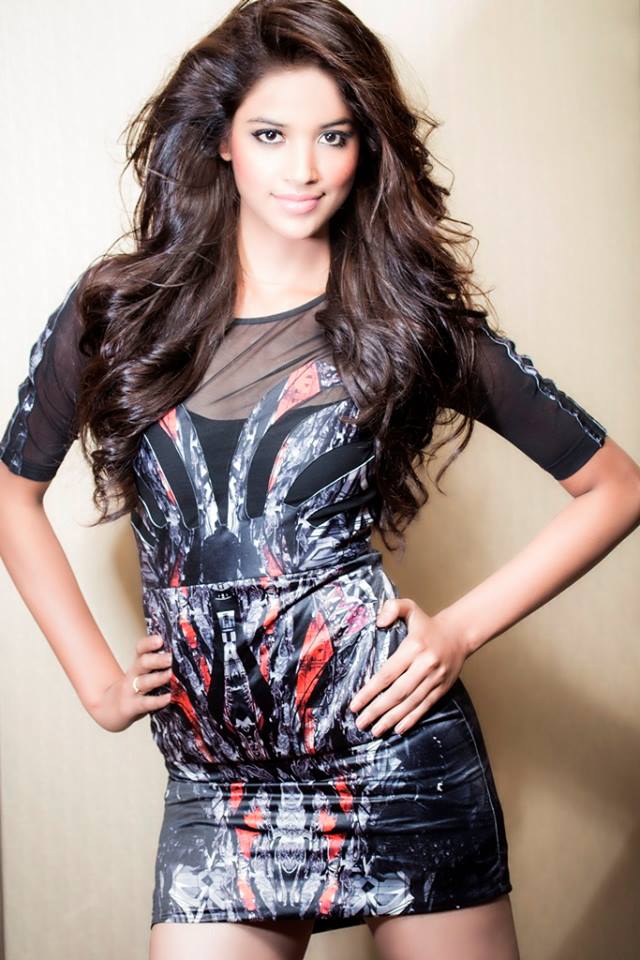 Bhanu – Even in this amazing batch, one girl just stands out above all the others for me, and that is Bhanu. Her beauty is absolutely captivating, in pictures, in videos, dressed up, dressed down … there is never a bad angle. It is just pure, natural, god given beauty and uniquely Indian. She is very raw, but like Ashwati, her rawness is what is most exciting – the potential to transform is limitless. Back it up with great height, a perfectly proportioned body, an electric vibrance and eloquence, and it is easy to see why many national directors are already comparing her to Sushmita Sen! But it will not be an easy task – Bhanu is very raw, her walk is awkward, and her desire and confidence are still a question mark. Like Sushmita, her challenge will be overcoming her complete rawness and lack of experience to make the first cut, and then I think there will be no stopping her.