Tamil Nadu is a large Indian state that sits at the southernmost point of the mainland. It's culture is strong with own distinct ancient languange, a thriving movie industry and a cuisine unique even within India. A country within a country if you will and for most of the history, it's a beauty pageant backwater. No Tamil woman has ever won the Miss World India title since Rani Jeyraj did it in 1996. In overall, India was represented by someone from Tamil Nadu at Miss World in only two instances. In contrast, Maharashtra did it more than a dozen times!
Anukreethy Vas, a 19 year old student from Chennai, has changed the status of her state overnight. During the 55th edition of Femina Miss India, Tamil Nadu reigned supreme in all of India after weeks of exhaustive search on who will follow the footsteps of the reigning Miss World Manushi Chhillar. Meenakshi Chaudhary of Haryana and Shreya Rao of Andhra Pradesh bagged the first runner-up and second runner up titles respectively. How Anukreethy managed to bag the title way past the equally strong candidates from northerly states is nothing short of a miracle.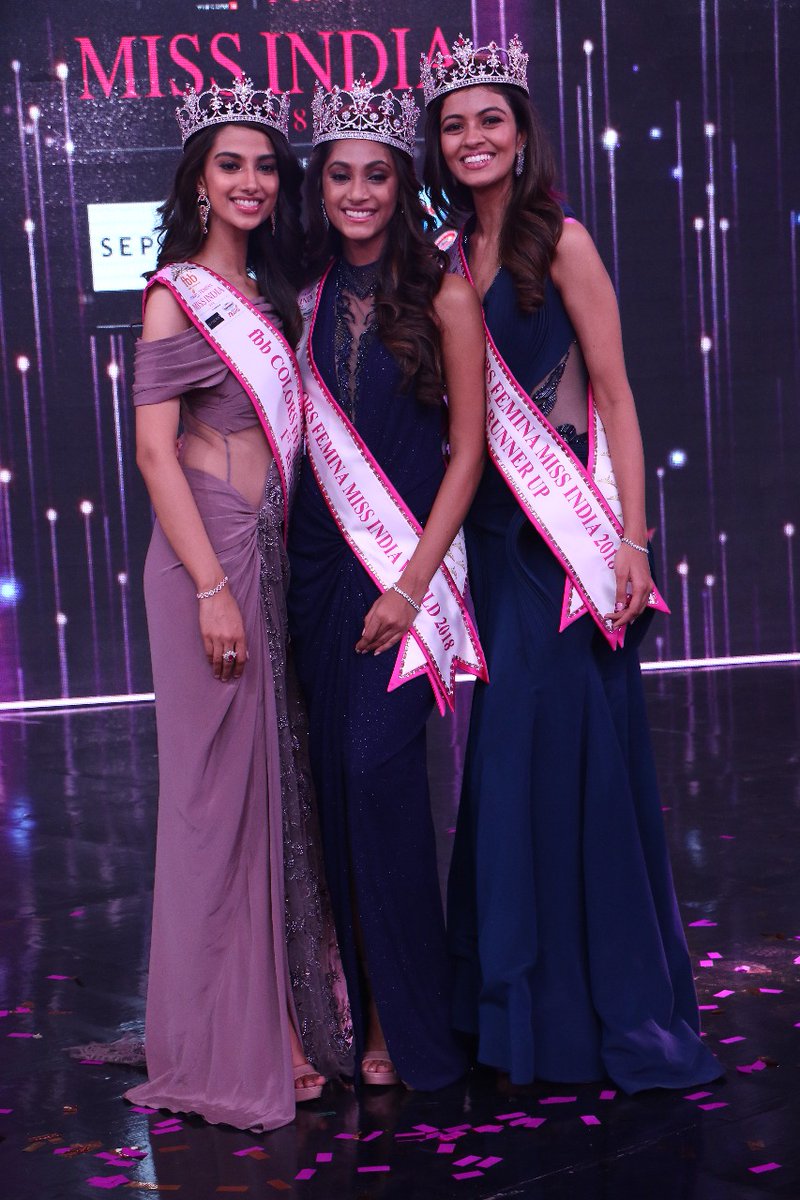 Femina Miss India 2018 is a pageant that is exhaustive and in fact has been going on for months. The state by state selection which requires gargantuan amount of resources is meant to ensure that only the best will be hailed as the winner. Big names sat as panel of judges which include sportsmen Irfan Pathan and K L Rahul, Bollywood's Malaika Arora, Bobby Deol and Kunal Kapoor as well as fashion designer Gaurav Gupta. These famous personas put faith in Anukreethy as the worthy successor of Manushi. Meanwhile Kareena Kapoor Khan, Madhuri Dixit, Jacqueline Fernandez added glamor and entertainment to the finals night.
Held in NSCI SVP Stadium, Mumbai, Tuesday night, 30 state winners slugged it out for the prestigious title. Anukreethy Vas will soon fly to China for the Miss World 2018 and while her fate is yet to be revealed, history shows that she has a pretty solid chance. For one, she wears the India sash. Secondly, Tamils do well at Miss World. Rani Jeyraj for example was 3rd runner-up while Kalpana Iyer – the first ever from Tamil Nadu to compete at Miss World – was one of the Top 10 in 1978 and was even named as the most popular candidate.