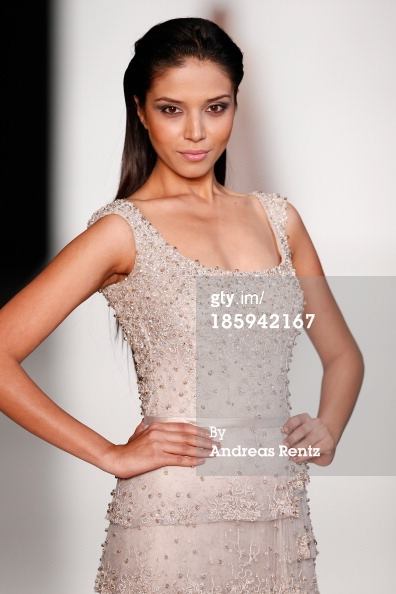 From 1992-2002, one will never fail to hear India being called to join the semifinals of Miss Universe pageant. India's strength not only lies on the beauty of its contestants but above all else the intelligence that they exude. Apparently, the interviews is where the Indian beauties excel and it came to be that in the 90s, the final Q&A plays a very crucial role in determining the eventual winner. Perhaps, few countries in the world can boast a decade of non-stop semifinals placement and along the way, two crowns were won – in 1994 by Sushmita Sen and in 2000 by Lara Dutta.
But after 2002, India's place at Miss Universe became wobbly. The failures of 2003 and 2005 caught India offguard. Suddenly, the sash named India is no longer feared. Plus, the edge of Indian beauties which is the interviews suddenly play a minor role in determining the winner. The year 2008 was the starting point of India's decline at Miss Universe. Simran Kaur Mundi failed to be in the semis despite being tagged as a front runner. The drought continued in 2009 when Ekta Chowdhary also became a clapper.
By 2010, the franchise of Miss Universe was taken from the Femina Miss India Group. Sushmita Sen, Miss Universe 1994, put up the the I Am She pageant. For beauty analysts, it was a disaster. The 2010 winner Ushoshi Sengupta and the 2011 Miss Universe delegate Vasuki Sunkavalli did not show the best that India can offer. By 2012, the original winner Urvashi Rautela was dethroned due to contracts conflict and age restrictions of Miss Universe. She was replaced by the runner-up Shilpa Singh.
The role of Shilpa for the India's campaign at Miss Universe is highly debatable. Was she a consolation considering that I Am She is to be folded and that the franchise will once again be awarded to the Femina Group? Or was she real Mpule – the one who brings the rain thus ending the drought – and that through her India is right back on track? This year Manasi Moghe is carrying the Indian flag at the Miss Universe pageant. Her placement of course will largely depend on her prelims performance. She is the winner of the brand new Miss Diva pageant and she is touted as someone who can bring back India on the right track. Intially, there are some doubts about her capacity but as the arrival photos in Moscow suggests, Manasi could surprise even her hardest critics.
Question: Will Manasi be a clapper or a winner? The answer will be on November 9!
Looking fierce at the catwalk. Manasi is showing her best to bring India back to the superpower group of nations
Manasi's candid photo suggests that she has tremendously improved