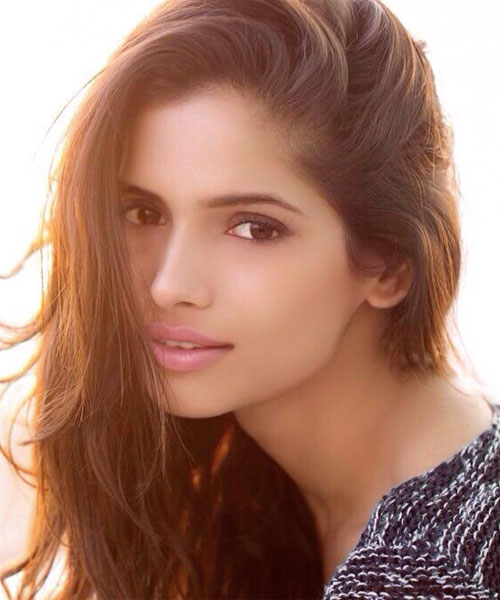 written by Titan Missosology
Fbb Femina Miss India 2015 – wow! What a batch! It reminded me of the glorious 90's when the national pageant used to have at least 5 stunning ladies and among them at least one would win or be among top ladies at Miss World  or Miss Universe. One thing that I really like about Miss India pageant is that even after so many city auditions and regional pageants, the finalists range between 20-25 girls. And every single girl has something unique about her beauty and personality that objectively speaking they all deserve to be appreciated in one way or the other. But, there is the cream of the top – the frontrunners who steal the show with the exuberance and star quality; glamor quotient to be called "Miss India".
I really had a tough time in choosing the Top 10 but since this is my first impression, I have solely based the list on the face-value and the introductory video. Here it is: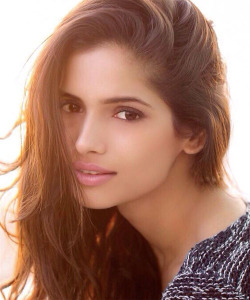 NO. 1 Vartika Singh
BEAUTY ALERT! She is such a gorgeous woman. After being among finalists in Miss Diva, Vartika Singh is back to the National pageant to steal the coveted crown and represent India at the Miss World contest. She has improved so much and her beauty is shining even more. I have to tell you that she is very educated girl and have also worked with the government of her state as a public health analyst. Her beauty cannot be ignored and can alone land her in Top 3 of the contest. But we do know that Miss India is more than that. It is about being a woman of substance and championing the cause of "Beauty With a Purpose". A spokesperson who could be the face of Femina and can hold herself high in the very rationalistic Indian media who is famous for its notorious stints of asking super-brainy debating questions to beauty queens. So far, she is leading the pack but she is some tough competition to fight.
NO. 2 Aditi Arya
GORGEOUS! A demi-goddess beauty with towering height of 5'10, Aditi has already proved her mettle by becoming runner-up at the prestigious Miss Delhi pageant earlier this year. Another brainy girl who is a business analyst working with one of the Big3 of consulting firms and active in supporting various causes, she is a real threat who wouldn't settle for anything less than the coveted crown.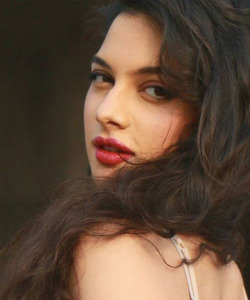 NO. 3 Tanya Hope
Beauty with brains, a total 90's package reminiscing the beauty of Priyanka Chopra and intelligence of Gul Panag, the only area Tanya falters is her body. Had she worked on her body before entering, she could have been an unbeatable package and an absolute favorite. Having discovered by the famous fashion designer Sabyasachi Mukherjee and participated in Miss Kolkata on his insistence, she won the pageant with total èlan. If only Femina give her the chance to work on her body, she could end up among the winners.
NO. 4 Deeksha Kaushal

The discovery of Miss India 2015. GODDESS ALERT! Her face could land thousand ships of cosmetics brand. And already being a model for L'oreal, Santoor and worked on a commercial with Indian captain: MS Dhoni, Deeksha Kaushal is the perfect epitome of beauty, grace and feminity. She is a dance and and economics student. She speaks very well and is taking the competition very seriously. Julia Morley will totally love her and if she is invited again, chances are likely that she may snatch the crown from the above discussed ladies with her amazing aura.
NO. 5 Pranati Rai Prakash
WOW! If X-factor is someone's forte, it's none other than Pranati Rai Prakash. This girl can sing, dance, paint, design clothes and cause thunder on the ramp! A total delight and surprise package. She is absolutely beautiful and is tall and has great body. She is
the
total package but the only thing that stops her is that she is little raw and her over exuberant personality may comes across as stand-offish according to the standards of Miss India but she can definitely be not ignored and if she compose herself well, she can surely take the plum.
Now these are the absolute favorites of the competition but it doesn't end here. This batch is just loaded with stunners and exotic beauties. The winner of the Miss Delhi competition – Apeksha Porwal is another one to watch. A total chameleon who can transform into a diva. She is the smartest of the lot, a great speaker and has amazing profile to become Miss India. She is someone I can call as the Elizabeth Safrit of Miss India 2015. So you know, what her potential is and where she can land! And then we have another super stunning beauty – Rushali Rai who is so groovy and mesmerizing that she is already one of the crowd favorites. Rewati Chetri, Rakshita Harimurthy, Aishwarya Goel, Sushrii Shreya Mishra and I think i am going to end up writing all the names of contestants – such is the quality of this year's batch. Nobody can be taken lightly and it's anyone's game provided they play the cards well and sustain the tough rounds of Miss India.
In conclusion, I would like to say, this is the batch that I look forward to every year. A batch who has such prolific contestants, raising the quality from previous years by leaps and bound. If this is the trend, more crowns are expected this year and coming years; of course the bigger ones this time. Time to make the tally of Miss World crowns to six!