After a series of disastrous campaign in two of the Big4 pageants namely Miss International and Miss Earth, India once again established its superpower status by claiming the Miss Supranational crown. This is the first crown for the country from a pageant that is touted the possible 5th competition to join the leagues of the big shot pageants.
The victory of Asha Bhat affirms the fact that the Miss Diva contest – part of the larger Femina Miss India Pageant – is indeed very promising.  Asha Bhat was 2nd Runner-up to Noyonitah Lodh, who will represent India at Miss Universe this coming January.  This could also be a pivotal point for the country by turning around the series of misfortunes and eventually end the 2014 campaign with a bang. Well, spoiler alert – Koyal Rana and Lodh are touted as front-runners at Miss World and Miss Universe respectively.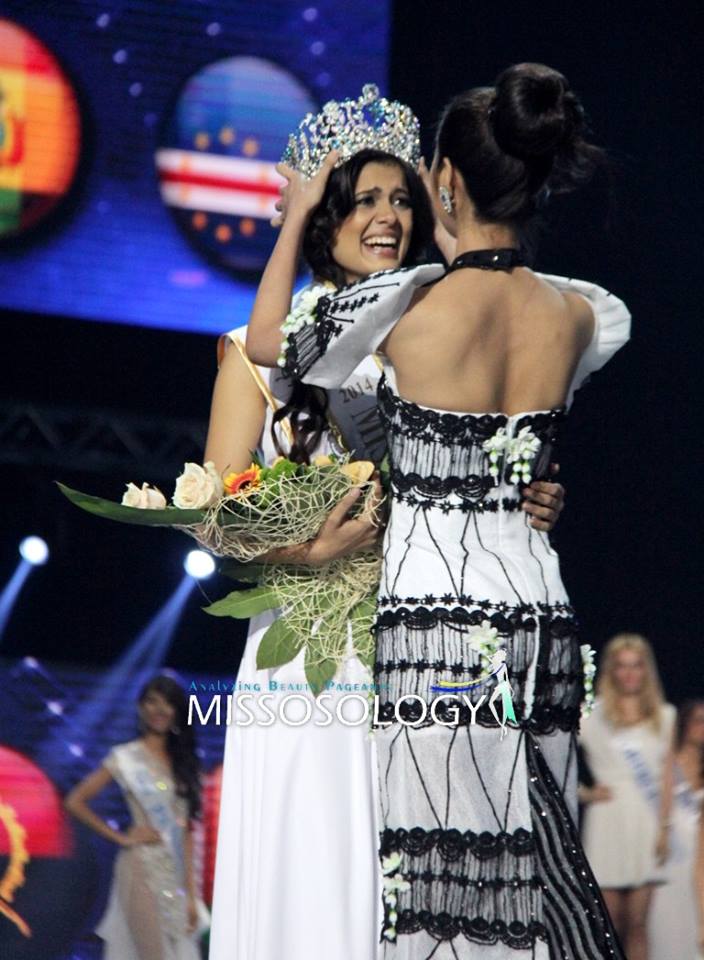 Indeed, Asha Bhat is the shining news in the midst of desperation. India will gain back its lost confidence and trudge on for the rest of the year with favourable winds behind its back. It sends a clear message that India is a threat once again. And while it is the right time to bask in the glory and victory, let us not forget that much work needs to be done. It is critically important that the Femina Miss India contest must recalibrate its strategy in Miss Earth and most especially in Miss International where they are yet to win a crown.
No doubt, kudos to the Miss Diva and Femina Miss India teams for a well prepared Asha. She aced her talent portion and is probably the key moment where she was eventually get noticed by the judges. Asha came to the Miss Supranational pageant as an underdog but with wit, determination and a lot of hard work she managed to project that true Indian grit. She is indeed India's shining moment.
Miss Supranational 2014
MISS SUPRANATIONAL 2014: India, Asha Bhat
1st runner-up: Thailand, Parapadsorn Disdamrong
2nd runner-up: Gabon, Maggaly Nguema
3rd runner-up: USA, Allyn Rose
4th runner-up: Poland, Katarzyna Krzeszowska
Miss Supranational Europe: Czech Republic – Jana Zapletalova
Miss Supranational Asia & Oceania: Myanmar – Han Thi
Miss Supranational Americas: Puerto Rico – Barbara Marrero
Miss Supranational Africa: Equatorial Guinea – Maria Begona Andeme Obama
Top 10
Myanmar – Han Thi
Czech Republic – Jana Zapletalova
Puerto Rico – Barbara Marrero
Spain – Celia Vallespir Garcia
Colombia – Marlyn Mora
Top 20
Romania – Elena Zama
Canada – Gabriela Clesca
Belarus – Kristina Martsinkevich
Switzerland – Mylene Clavien
Sweden – Ida Ovmar
Trinidad and Tobago – Tinnitia Griffith
Australia – Yvonne Amores
Chile – Charlotte Molina
Argentina – Marisol Arrillaga
Philippines –  Yvethe Avisado Santiago