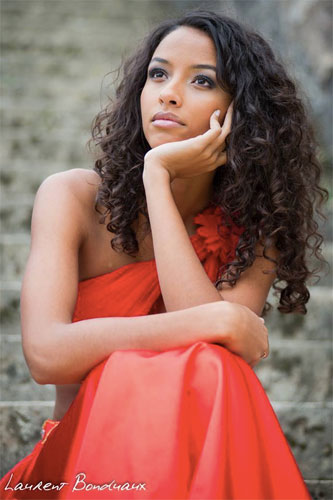 par Island_Girl
La derniere visite du mois de Miss France Flora Coquerel au Bénin pour des œuvres de charité suggère que cette jeune beauté française va à Miss Monde . Miss Monde après tout est un concours de beauté qui se concentre plus sur des œuvres de charité .
La France a envoyé des signaux contradictoires au deux Miss Monde et Miss Univers . Dans de nombreux cas , la France envoit son vainqueur au deux concours . Dans la plupart des cas, il se concentrera sur Miss Univers ( par exemple, de 1996-2002) . Mais depuis 2012 , la France a envoyé ses gagnants à Miss Monde !
La France avait de bons résultats à Miss Univers dernièrement ( toujours en demi-finale 2009-2012 ) et les analystes de concours ont pensés qu'il serait juste une question de temps avant qu'une autre beauté française sera salué comme Miss Univers .
Le pari de 2012 pourrait être le point pivot pour Miss France. Le spectacle parie en envoyant sa 2ème dauphine Marie Payet à Miss Univers puis son vainqueur , Delphine Wespiser , à Miss Monde . Le résultat est que Marie a tout bien fait tandis que Delphine n'a pas été dans les demi-finales. Miss France à pensé qu'ils pourraient avoir une bonne performance à Miss Univers , malgré l'envoi d'une dauphine.
Les résultats de l'année dernière montrent que la France reste plus qu'à choisir entre Miss Univers et Miss Monde et il semble que Miss Monde est en train de gagner le cœur des français premier concours de beauté. La place de première princesse de Marine Lorphelin et l'exclusion de Hinarani de Longeaux aux demi-finale montrent où la France devrait se concentrer et c'est sans aucun doute l'élection de Miss Monde .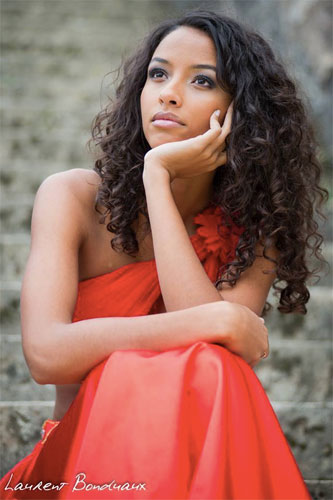 The last month's visit of Miss France Flora Coquerel to Benin for charity works suggests that this young French beauty is off to Miss World. Miss World after all is a major beauty pageant that focuses more on charity works.
France had sent mixed signals to both Miss World and Miss Universe. In many instances, France would send its winner to both pageants. In most cases, it would concentrate on Miss Universe (for example, from 1996-2002). But since 2012, France has been sending its winners to Miss World!
France had a good run at Miss Universe lately (always in the semis from 2009-2012) and pageant analysts thought it would just be a matter of time before another French beauty will be hailed as Miss Universe.
The gamble of 2012 could be the pivot point for Miss France. The pageant gambled by sending its 2nd runner-up Marie Payet to the Miss Universe and then its winner, Delphine Wespiser, to Miss World. The result is that Marie did well while Delphine failed to be in the semis. Miss France thought they could have a good showing at Miss Universe despite sending a runner-up.
Last year's results show that France just have to choose between Miss Universe and Miss World and it seems Miss World is winning the heart the French premier beauty pageant. The first princess finish of Marine Lorphelin and the exclusion of Hinarani de Longeaux at the semis shows where France should focus on and that's without any doubt should be the Miss World pageant.