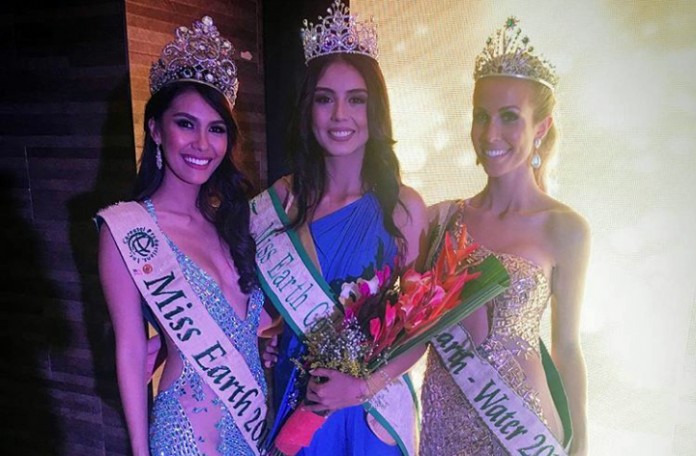 Michelle Gomez won the Miss Earth Colombia 2016 thus earning her the right to represent Colombia at the Miss Earth 2016 pageant which will be held in the Philippines.
Michelle is 23 years of age and is 5'11" tall. She represented Sumapaz which is a district in the federal capital of Bogota. Michelle was crowned with Miss Earth 2015 Angelia Gabrena Ong and Miss Earth Water 2015 Britanny Payne in attendance.
Colombia is the 5th most powerful nation in the world when it comes to beauty pageants. CLICK HERE However, is it yet to win the Miss Earth crown. Last year, Colombia's representative, Estefania Muñoz, made it to the Top 8.