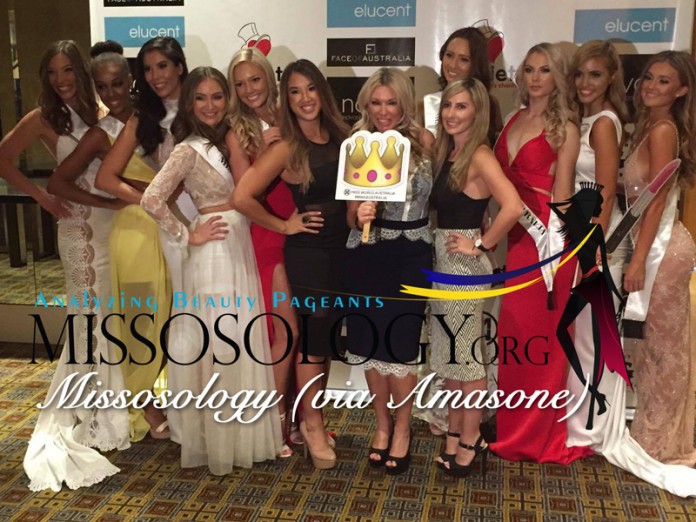 Today Missosology (via Amasone) had the privilege of being the only Pageant Blogger to gain an invite to the launch of the search for Miss World Australia (MWA) 2016.
This year's launch was doubly important as it saw the official handover of the franchise from Nadasha Zhang to Deborah Miller. This was done on stage with the exchanging of the MWA crown. It was a poignant moment. Nadasha has done a stirling effort over the last few years in breathing life back into Miss World Australia which prior had been in the doldrums. With Deborah Miller now at the helm we will see this work continued and expanded.
The event was brief yet classy. Eight delegates were presented to tease us with what is yet to come as the selection process continues nationwide in the coming months.
The eight delegates modelled clothing by several Australian designers, culminating with gowns by Amy Taylor, perhaps a hint of what the winner may wear to the world event later this year.
Speaking with Deborah Miller, she is bringing the same vigour and drive to MWA that she had when successfully running Miss Universe Australia. We have her to thank for reigniting the pageant scene in the land down under. Deborah makes no secret about it; she wants an Australian win Miss World under her watch. We know she can do it.
Sone Palupe (Missosology-Australia)
Instagram | @amasone_xx
Facebook |
https://www.facebook.com/Amasone-1072218799488918/?ref=hl