When Miss Universe 1997 Mahealani Brook Lee declared that she is of Korean, Hawaiian, Chinese, Dutch, Portuguese, English and French (whew!) ancestry, we should know by then the essence of American beauty. Indeed, Americans are increasingly becoming amalgams of various cultures and races from the world over and it is reflected by the contestants that they are sending to the Miss Universe pageant. Here, beauty expert nicknamed Pitbull, reminds us all of the racial diversity that radiates in American beauties.
For all of those who don't know, the United States has been called the melting pot of the world, every single person can at least trace their background all the way from the 1600's, during the pilgrim voyage, or from their parents. So it is no surprise to see our American beauty queens to have different backgrounds of life. With their mixed background or ethnicity, there is no doubt we have some of the most gorgeous or diverse girls in the world. And here are some of the most recent Miss USA's ancestry!
Miss USA 2007
Rachel Smith
The gorgeous girl from Tennessee who managed to capture the second for its state, Rachel Smith has been given credit for being the fourth African-American woman to capture the Miss USA crown, though as some of you may know she has a white mother, but very few people give her credit for being one of the few Miss USA's of Native American ancestry, thus not only making her biracial, but a multiracial girl of African, white and Native American ancestry.
Miss USA 2009
Kristen Dalton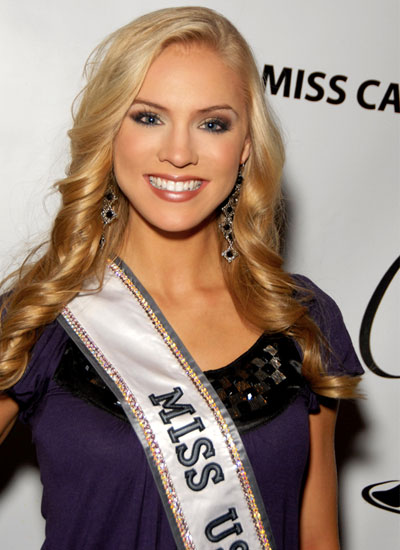 Kristen is what you would consider your typical American Beauty, blonde and with blue eyes, she is, after all, of English and German descent, as her mother's maiden name (Boger) suggests. Most of the American people can at least trace their ancestry line to either the English, German, and most commonly, to the Irish. So Kristen represents that typical American beauty that is most often associated with.
Miss USA 2010
Rima Fakih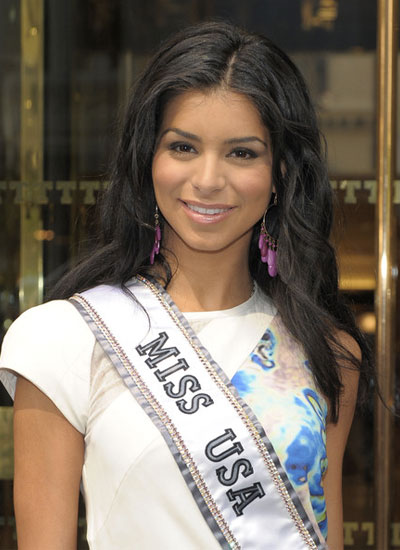 Yes, we all know that Rima is a first generation Lebanese girl who won Miss USA, but what makes her standout is that she can trace her homeland, where she came from exactly, Rima represents the beauty queens who were born abroad and have accomplished something here in the United States. Which is one of the many reasons why people migrate to this country.
Miss USA 2011
Alyssa Campanella
Though Alyssa represented California at the 2011 Miss USA competition, she actually was born and raised in New Jersey, one of the largest concentration of affluent Italian communities in the United States. And judging by her last name, she is no exception. But very few people also know that she is of Danish descent too. Which is why every time I see her Miss USA gown, can't help but think of the Italian flag.
Miss USA 2012
Olivia Culpo
Olivia, like Alyssa, hails from the northeast part of the country, especially Cranston, Rhode Island, where many of them are of Italian ancestry, Olivia is also no exception to this rule, though being three-fourths Italian, no one can exclude her one-fourth Irish ancestry from her mother who's maiden name is Curran.
Miss USA 2013
Erin Brady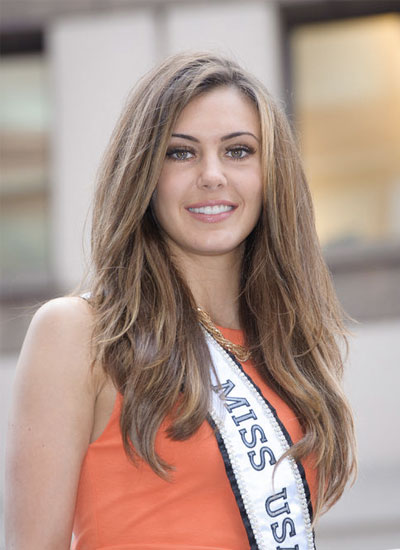 Our current Miss USA, Erin Brady, also hails from the northeast part of the country, but, she's an exception to the "Italian ancestry". Judging by her last name, which is true by the way, Brady is a very Irish surname, but, her ancestry, other than Irish, mostly includes Armenian, German, and Polish descent
My country has sent very diverse beauty queens, and them coming from all parts of life, which makes the United States a very interesting nation as a whole.