All eyes will be on the Land of Smiles as the country crowns a new Miss Universe Thailand on Saturday, October 10, with 29 beautiful ladies competing for the right to represent the country in the next edition of the Miss Universe pageant.
There are definitely big shoes to fill for the new queen after Thailand's successful campaigns in Miss Universe in the last five years. Thai pageant fans expect nothing but to crown the best delegate for the country's third Miss Universe crown.
For the finals, we see a three-way battle between Amanda Obdam (MUT 97), Punika Kulsoontornrut (MUT 18), and Paveenar Singh (MUT 08).
Leading by a hairline, and back in the number 1 spot, is Thai-Canadian model Amanda Obdam (MUT 97). After the preliminaries, it was very evident that Amanda is the real deal! She has the international appeal and magnetic stage presence. Her academic background and good communication skills are definitely a plus specially now that Miss Universe is focusing more on the candidates' speaking skills. With Amanda, we see Thailand finally penetrating the Miss Universe Final 3 or even winning the coveted Big5 crown.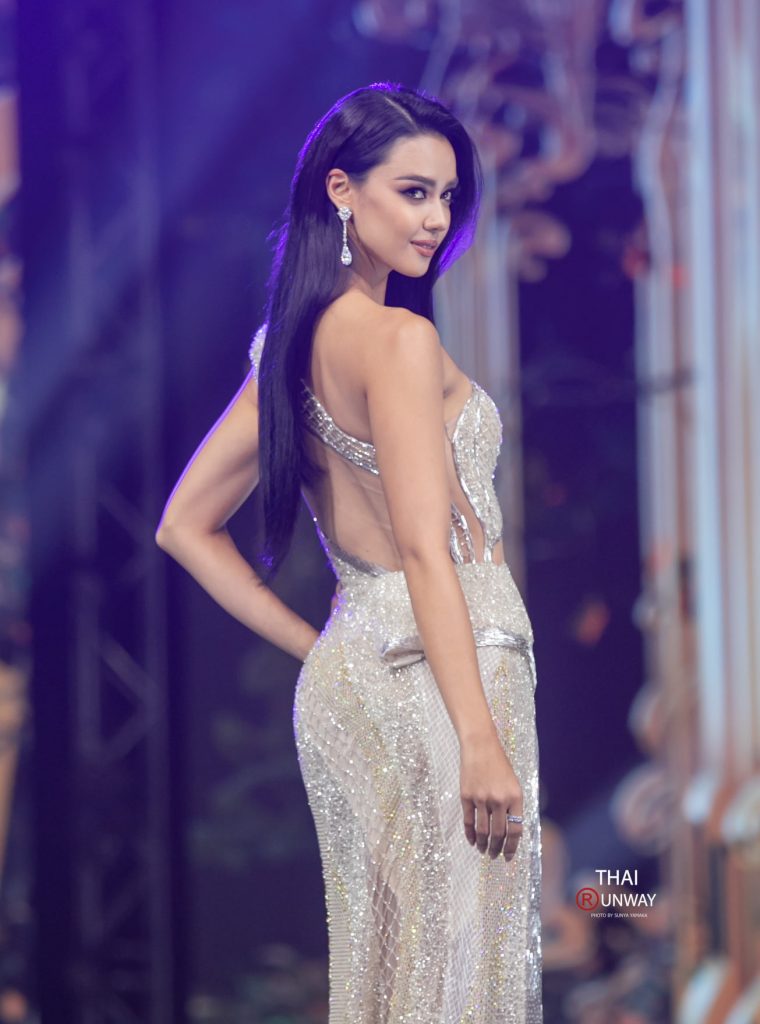 Not far behind is the veteran Punika Kulsoontornrut (MUT 18). Punika was the star of the preliminaries, showcasing her polished walk and undeniable charisma. Her veteran smarts surely works to her advantage. All Punika needs to focus on is acing that final question.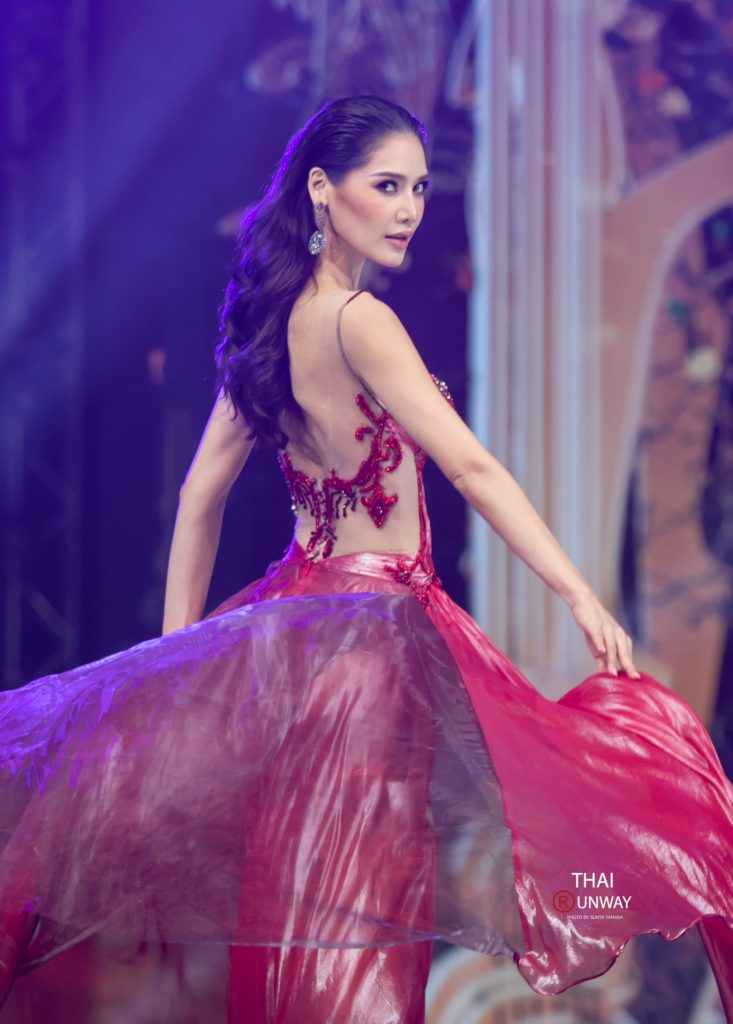 Not giving up without a fight is Paveenar Singh (MUT 08). After her runner-up finish in Miss Universe Thailand 2018, Veena did her homework and came back stronger! She's a good speaker as well and oozes with so much stage presence. Years' worth of preparation seems to be paying off for Veena and we might see her walk away with a crown.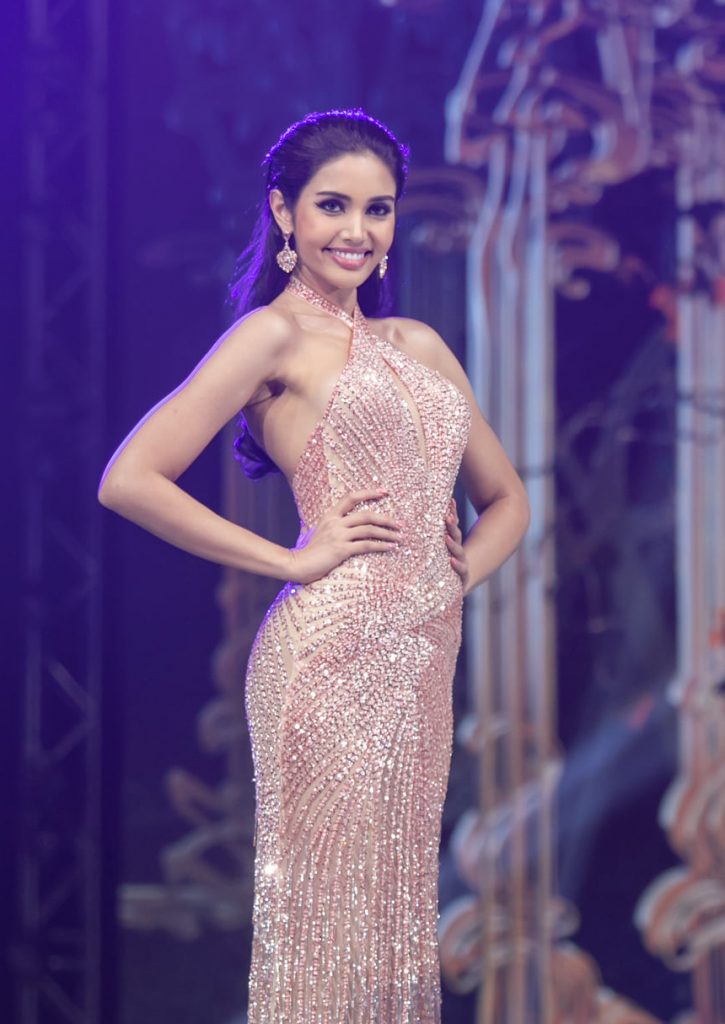 Check out the full list below:
1 Amanda Obdam (MUT 97)
2 Punika Kulsoontornrut (MUT 18)
3 Paveenar Singh (MUT 08)
4 Praewwanich Ruangthong (MUT 56)
5 Emmy Kim Sawyer (MUT 26)
6 Thaweeporn Phinchamrat (MUT 79)
7 Sirilux Songsri (MUT 50)
8 Benjarat Akkarawanichsil (MUT 01)
9 Thidapon Ketthong (MUT 52)
10 Radamanee Kanjanarat (MUT 45)
11 Natthaphat Pongprapan (MUT 05)
12 Nuttha Thongkaew (MUT 38)
13 Patitta Suntivijj (MUT 33)
14 Alexandra Haenggi (MUT 91)
15 Jareerat Petchsom (MUT 49)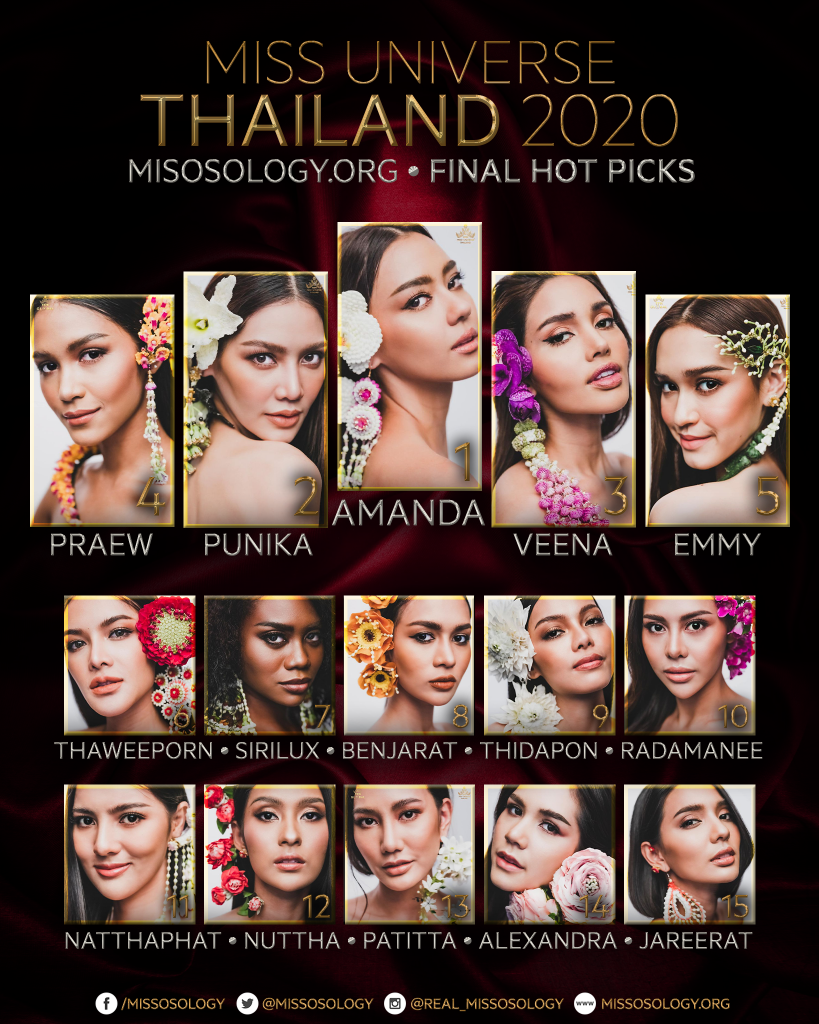 Follow Missosology's social media pages for updates. Missosology.Org