We've seen the Miss Universe Thailand 2020 candidates work the runway in swimwear and evening gown. We've heard them talk in interviews and challenges. We've seen them side by side each other during the events. By now, we already have a good grasp as to who among the ladies are in the game to win the game.
Now leading out Second Hot Picks is the veteran, Punika Kulsoontornrut (MUT 18). Her hunger for the crown is very obvious and she is not holding back. Her veteran smarts are working to her advantage, too. With her polished walk and undeniable charisma, Punika could win it all.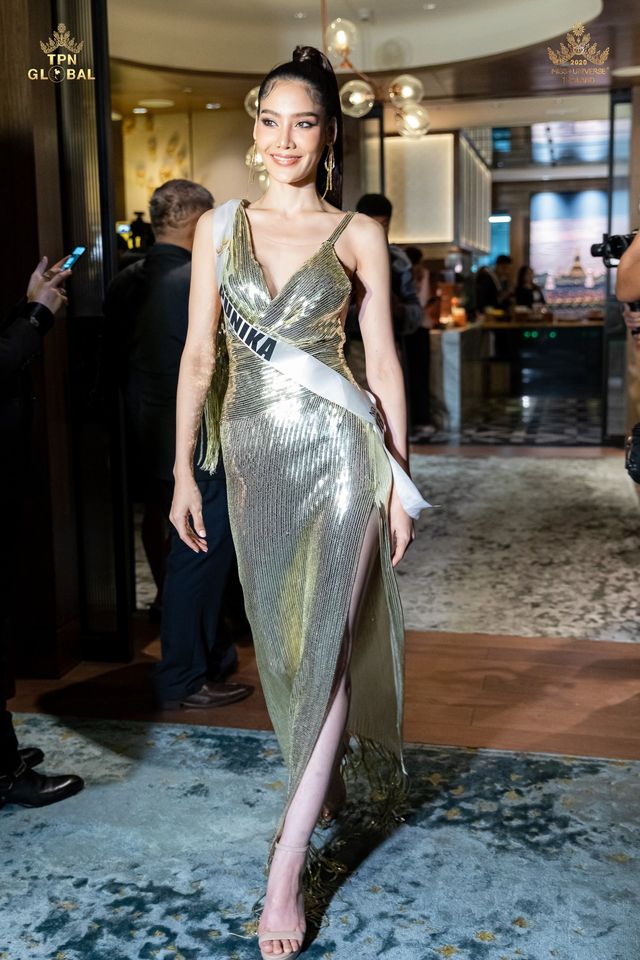 Giving Punika a run for her money is the elegant Amanda Obdam (MUT 97). This Thai-Canadian model is surely keeping the rest of the ladies on their toes. Always well styled and with her good communication skills, she is among the girls to beat.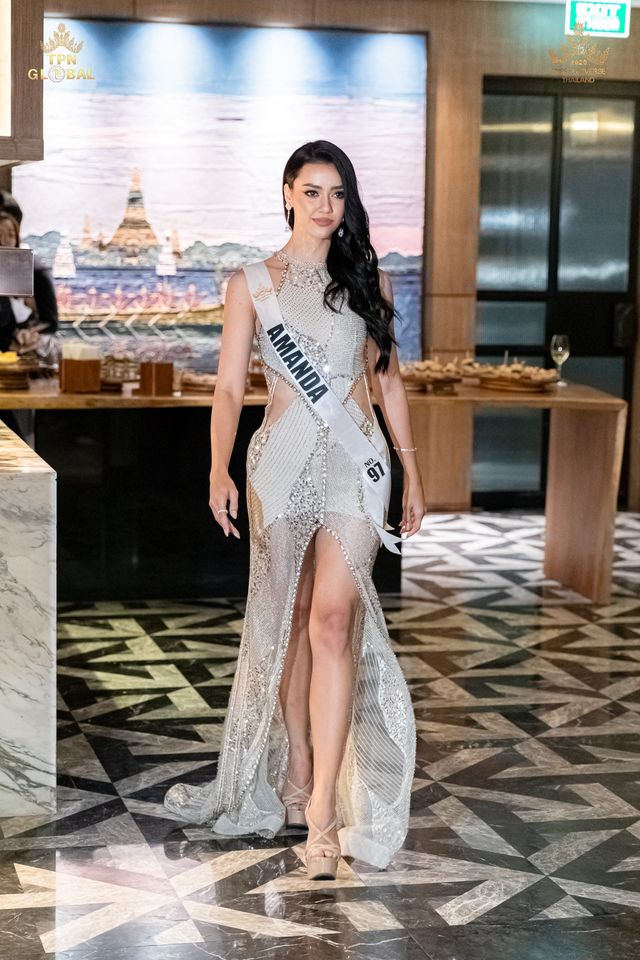 Up to the third spot is Benjarat Akkarawanichsil (MUT 01). We've seen the raw potential during screening, but with the right training and proper styling, Benjarat is now becoming a diamond! Watch out as she could surpise us all come finale.
Emmy Kim Sawyer (MUT 26) and Paveenar Singh (MUT 08) complete our Top 5 for now. These two have the pretty faces and good fan following. However, they've been hits-and-misses in the recent appearances.
1 Punika Kulsoontornrut (MUT 18)
2 Amanda Obdam (MUT 97)
3 Benjarat Akkarawanichsil (MUT 01)
4 Emmy Kim Sawyer (MUT 26)
5 Paveenar Singh (MUT 08)
6 Praewwanich Ruangthong (MUT 56)
7 Jareerat Petchsom (MUT 49)
8 Wanvisa Goldman (MUT 43)
9 Alexandra Haenggi (MUT 91)
10 Natthaphat Pongprapan (MUT 05)
11 Patitta Suntivijj (MUT 33)
12 Nuttha Thongkaew (MUT 38)
13 Sirilak Songsri (MUT 50)
14 Radamanee Kanjanarat (MUT 45)
15 Areeya Sinlapanawa (MUT 88)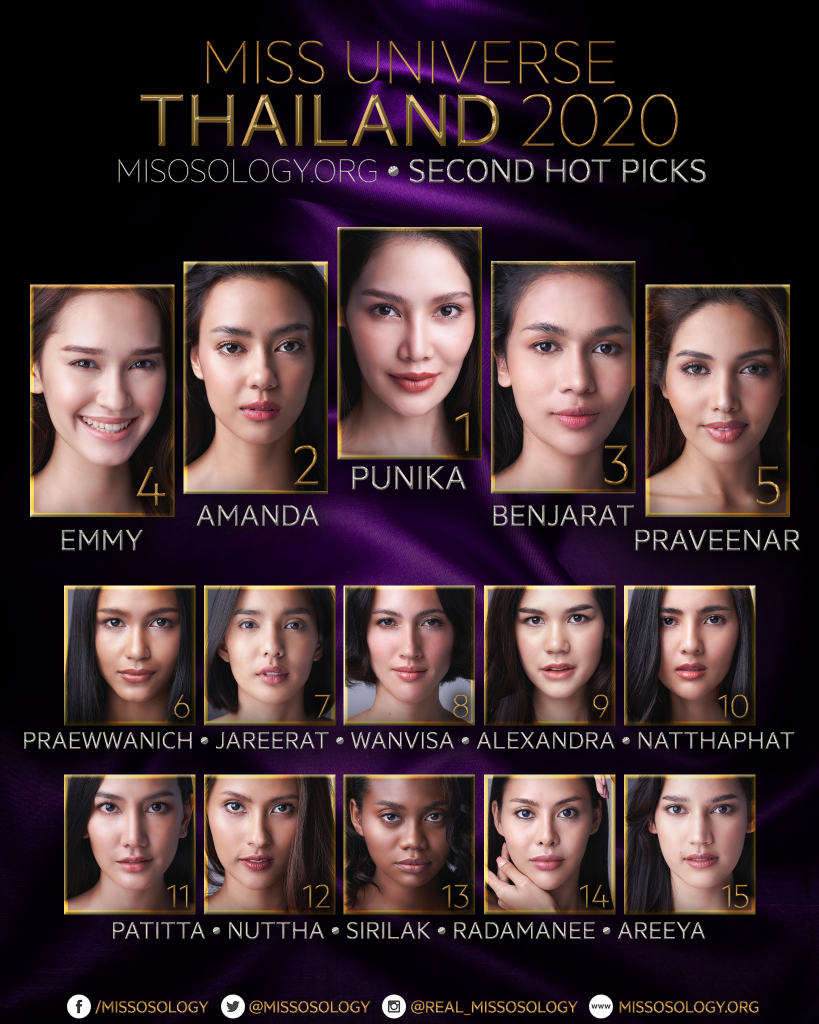 Follow Missosology's social media pages for more updates. Missosology.Org