Graphics by Drew Francisco
The finals of the Philippines' premier national pageant for men will take place tonight, September 21, at the Fil-Oil Flying V Center in San Juan City. Twenty-two of the most eligible men from around the country and Filipino communities abroad will battle it out for the chance to represent the country in various international male pageants, including Mister International and Man of the World.
Before the new set of Misters of Filipinas kings are crowned, it is time to reveal our final choices for the titles at stake.
Our top choice for the Mister International Philippines title is Levin Arguelles of Tarlac province. The 22-year-old nurse was named as one of the media's favorites during the press presentation. It is no surprise given his standout looks and good communication skills. Some of the past Philippine representatives to Mister International struggled with their communication skills, so why not send someone who has the gift of gab? Also, Tarlac has been sending topnotch contestants to Misters of Filipinas the past years and it is finally time for the province to win a title.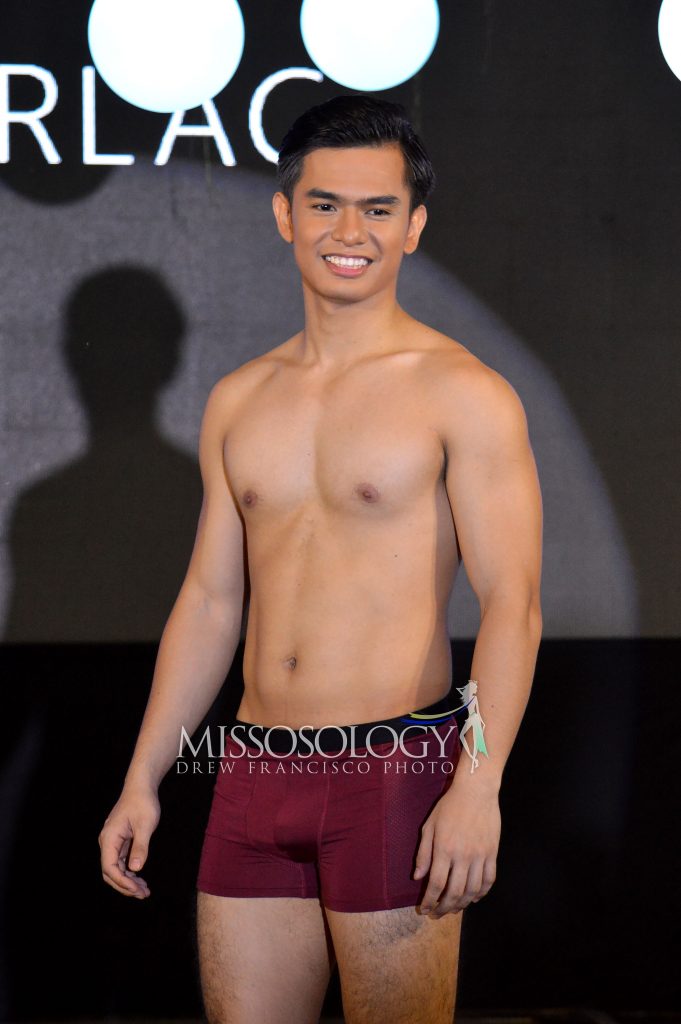 Our choice for the Man of the World Philippines title is Bataan's Tommy Peñaflor. The 25-year-old model and TV personality has done a fantastic job transitioning from being a celebrity to a pageant contestant. He has done his homework well that he has stood out in almost all the aspects of the competition. Tommy is the most popular contestants in this batch. With his throng of fans, it will be a good move to have him compete in the Philippine-based Man of the World pageant.
For Mister Tourism & Culture Universe Philippines, we have Vandave Paragas of Pasig City, who is one of the most pleasant surprises in this edition. His boy-next-door looks will surely be a hit in Myanmar for the Mister Tourism & Culture Universe competition.
Meanwhile, Gianluca Lanta of the Filipino Community of Italy is the perfect fit for Mister Model Worldwide Philippines title given his great physique and manly demeanor. He will be a great follow-up to reigning Mister Model Worldwide Carlo Pasion.
Rounding out or Top 5 is Iligan City's Yas Pangandaman. He has one of the most handsome faces in the competition that surely won't go unnoticed in any international pageant out there. He is our bet for Mister Model of the Universe Philippines.
5 Pasig City | Vandave Paragas | 20

4 Filipino Community of Italy | Gianluca Lanta | 21

12 Iligan City | Yas Pangandaman | 23
Check out the complete list below:
Mister International Philippines: Tarlac | Levin Arguelles
Man of the World Philippines: Bataan | Tommy Peñaflor
Mister Tourism & Culture Universe Philippines: Pasig City | Vandave Paragas
Mister Model Worldwide Philippines: Filipino Community of Italy | Gianluca Lanta
Mister Model of the Universe Philippines: Iligan City | Yas Pangandaman
6 Cebu City | Kevin Jay Secoya
7 Misamis Oriental | Bonjour Adaza Jr
8 Guinobatan, Albay | Ramil Palaje
9 Tabaco City, Albay | Joseph Xavier Pili
10 Castillejos, Zambales | Joshua Feliminiano
11 Isabela | Ruben Segundo
12 Angeles City, Pampanga | Jade Anthony Dulay
13 San Jose del Monte, Bulacan | Peter Mendijar
14 Malasiqui, Pangasinan | Jesus Norbert Macaraeg
15 Filipino Community of USA | Ain James Vega