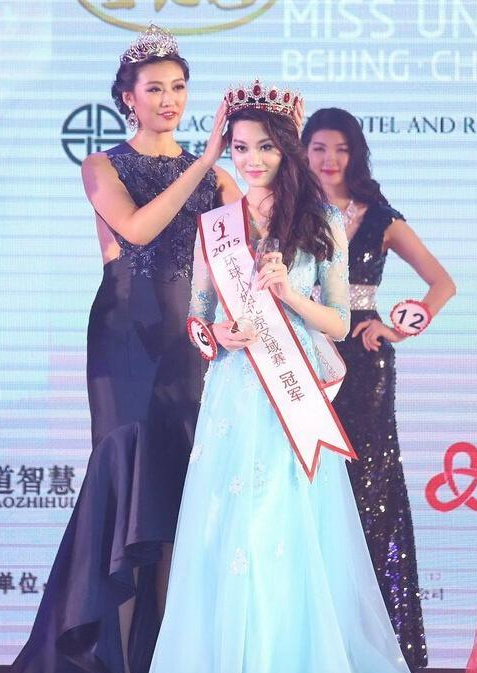 8月29日,2015环球小姐中国区总决赛在上海举行。全国14强佳丽,经过开场秀、内衣秀及晚装秀三个环节的展示及机智问答,最终,来自深圳的选手薛韵芳脱颖而出,成为2015中国环球小姐,将代表中国角逐世界环球小姐。
August 29, Shanghai – Jessica Xue [杰西卡·雪], a 21 year old beauty from Shenzhen won the coveted Miss Universe China 2015 title in a pageant held in Shanghai. Fourteen beauties from across China participated in the event. The contest covered an opening number, swimsuit competition, evening gown competition and a interviews.
尽管在晚装秀环节中意外摔倒,不过来自深圳的14号选手薛韵芳凭借"临危不乱"的大气展示博得了现场观众阵阵叫好。在最后的机智问答环节,薛韵芳更是反应机敏,最终力压众多佳丽,成为2015中国环球小姐,来自河南的2号选手王梦佳以及来自内蒙古的8号选手赵新宇分别获得亚军和季军。在接受采访时,薛韵芳说,坚持信念最终让她"梦想成为现实"。
Despite a small tripping accident during the evening gown, Jessica remains confident beating 14 other beauties in the pageant. She was a front runner during the interviews went to defeat Aurora Wang who is the first runner-up and Erica Zhao who placed as second runner-up. In an interview, Jessica said that her faith in herself allowed her dream to become a reality.