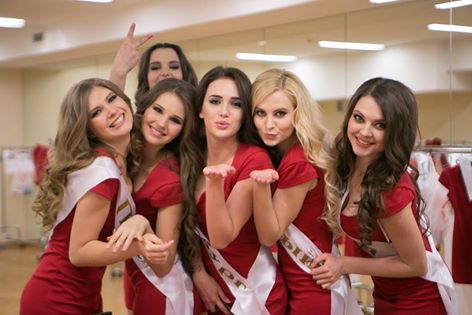 In preparation for Miss Russia 2015, the Miss Russia contest will be conducting a series of auditions across Crimea. Crimea is a disputed territory which is internationally recognized as an autonomous republic within Ukraine. However, it was then annexed by the Russian Federation on March 18, 2014 and was condemned by most of the Western nations.
The following Miss Russia 2015 audition dates across Crimea will be conducted:
September 15 – Yalta
September 16 – Simferopol
September 17-19 – Sevastopol
This would mean that in 2015, a Miss Crimea will be competing in the Miss Russia contest. Will both Miss World and Miss Universe winners still show up at the finals of Miss Russia considering that both Britain and the US do not recognize the annexation of Crimean by Russia?
Друзья! На этой неделе представитель дирекции «Мисс Россия» находится в Крыму! Все желающие могут принять участие в кастингах на «Мисс Россия 2015»!
Расписание кастингов:
15 сентября – 18.00 – Ялта
16 сентября – 19.00 – Симферополь
17 сентября – 17.00 – Севастополь
18 сентября – в 17.00 и в 20.00 (разные площадки) Севастополь
19 сентября – 12.00 – Севастополь
За дополнительной информацией о месте проведения кастингов обращайтесь к региональному директору "Мисс Россия" Екатерине Кабановой, которая будет присутствовать на всех кастингах:http://vk.com/scoutmiss, ekabanova@missrussia.ru