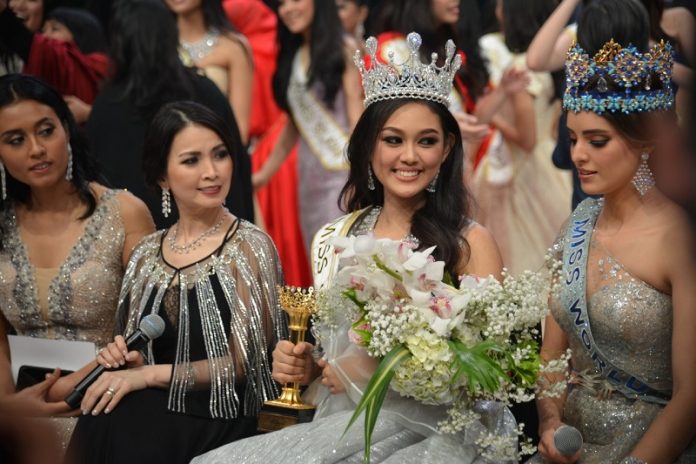 Princess Megonondo was crowned Miss Indonesia 2019 during the finals held February 15 at the MNC Studio in Jakarta.
The representative of Jambi bested 33 other candidates for the right to compete at the 2019 Miss World contest in Thailand. She received the crown from outgoing queen Alya Nurshabrina and reigning Miss World Vanessa Ponce de Leon of Mexico.
Elisa Jonathan of Banten and Sharon Margriet Sumolang of Sulawesi Utara placed first and second runners-up, respectively. Tamara Dewi Gondo (Jawa Timur), Magdalena Rosari Ndona (Nusa Tenggara Timur), Yolanda Lucia Tuasela (Maluku), and Vebbiantri Hananto (Sulawesi Barat) completed the Top 6.
Indonesia has yet to win the Miss World crown. It currently ranks 50th in Missosology's Big5 Ranking. Missosology.Org; Photos from Okezone