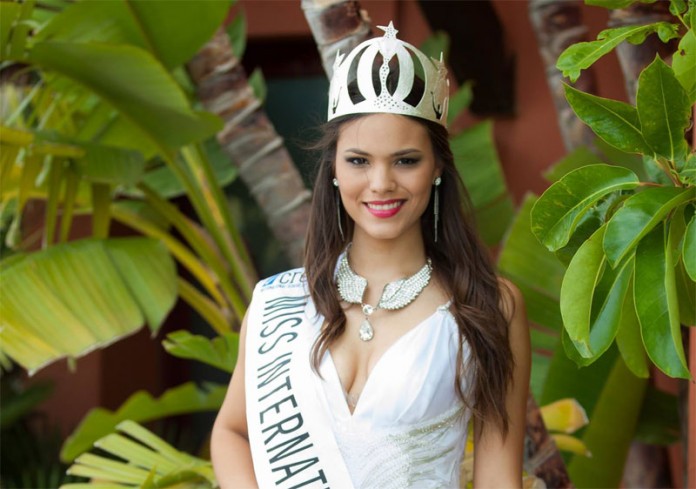 FEDERICA FERRO – Miss International Spain 2016-05-14. She is only 20 years old, originally from Castellón de la Plana (Valencia) and 5'8.5″ tall, she has become a beauty icon in the fashion industry, especially in Valencia. With Argentinian blood but 100% Spanish, all doors are opened for her in the fashion industry with an incipient a year and a half career.
Federica did some catwalk for Guess Haute Couture Wedding Gowns Collection, Giorgio Armani and other big firms. She gives herself a time to complete her studies in Psychology after finishing her formation as a stewardess paired with her successful modeling career. She has been on the cover for several magazines and was the image of great multinational companies, filming TV commercials and publicity spots. She's more than an undeniable beauty, she has charm, personality and perseverance.
Once she heard about Showtars she didn't hesitate. Winning the title became one of her life goals and after an intense training in several aspects her dream came true, she won the Miss International Spain 2016 title and suddenly big opportunities in the international arena started to come up.  For now, her next destination is Tokyo, Japan where she's going to represent Spain in the Miss International 2016 pageant but before that she will attend to the Mercedes Benz Fashion Week in Dusseldorf, Germany where Showstars is the one in charge of organizing. It's more than clear that with her beauty, charisma, personality, constancy and with the best mentors at Showstars supporting her, she has a very promising future in the fashion world and everything in her future plans.