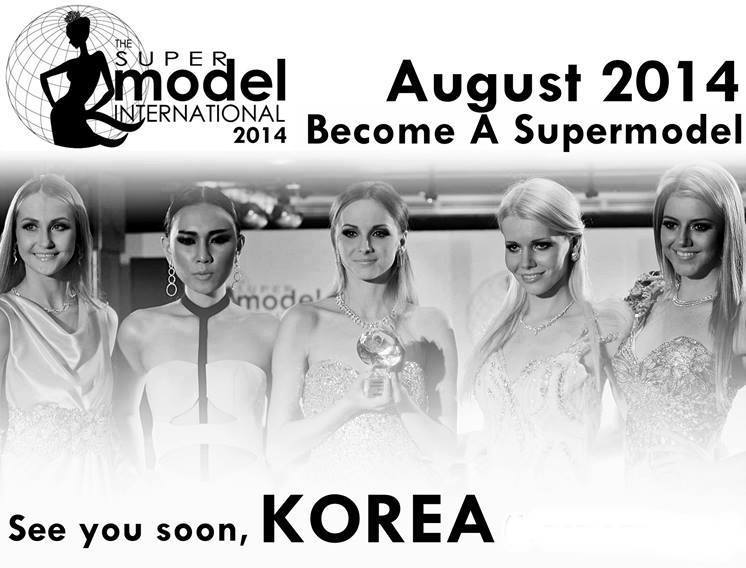 KOREA TO HOST THE 2014 SUPERMODEL INTERNATIONAL COMPETITION
Bangkok, Thailand – March 16, 2014 – Pradit Pradinunt, Managing Director of Pradinunt Production Company Limited, announced today that the 2014 Supermodel International Competition will be held in Seoul, Korea in August.
"I am very pleased to announce that we are bringing the Supermodel International Competition out of Thailand," said Pradinunt. "Korea has opened its door and given us its warm hospitality. I am very happy to have the Supermodel International Competition be part of this generosity. We will have 50 of the most amazing models in the world competing in one of the world's well-known modeling competition event who will be able to experience this."
"We are delighted that we have reached an agreement with Pradinunt Production Company Limited to host the 2014 Supermodel International Competition in Seoul, Korea," said Chairman of Beauland, Jun Jung-Hoon. "Korea will set the stage for this glamorous event, and we look forward to showing the contestants, the exciting and vibrant culture of our beautiful country."
The 2014 Supermodel International Competition will feature contestants from 50 countries around the world. They will be judged in various competitions, including potential modeling capabilities, as they vie for the coveted title of Supermodel International 2014.
Mirnesa Subasi of Bosnia & Herzegovina and winner of Supermodel International 2013 will pass on her title to her successor at the conclusion of the competition.
More info will be available soon…
PRADIT PRADINUNT
President & CEO
The Supermodel International Organizing Committee,
Pradinunt Production Company Limited
Mobile : +66 84 541 0734
www.supermodelinternational.net
Facebook : www.facebook.com/supermodelinternationalofficial
Get into the fun of beauty pageants, access the #1 pageant forum today:
http://www.missosology.info/forum/portal.php