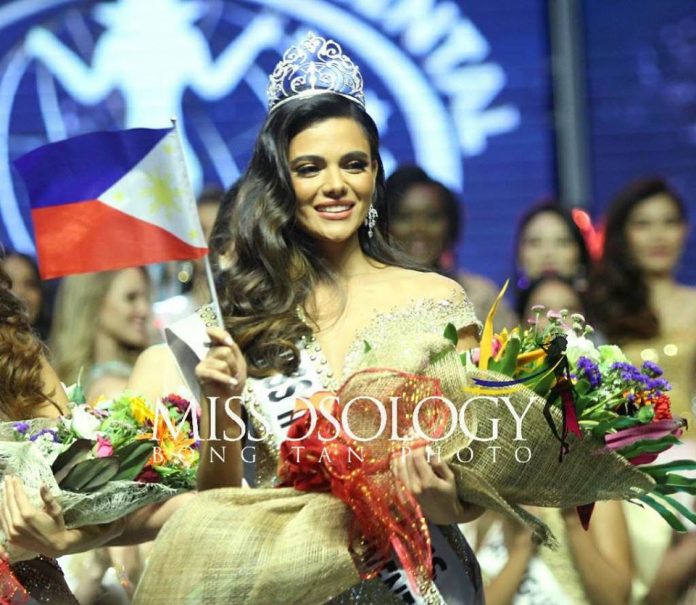 Photos by Bong Tan
After years of bridesmaid finishes, the Philippines finally won the elusive Miss Intercontinental crown.
Karen Juanita Gallman, a 26-year-old analyst, bested more than 80 other candidates en route to winning the title and crown on January 26. She received the sash and crown from outgoing queen Veronica Salas Vallejo of Mexico during the finals held at the Mall of Asia Arena in Pasay City, Philippines. Missosology correctly predicted Gallman's win.
Adriana Moya Alvarado of Costa Rica finished first runner-up, while Slovak Republic's Laura Longauerova placed second runner-up. Hillary Hollmann of Colombia was third runner-up, while Vietnam's Ngan Anh Au Le and Ethiopia's Bella Lire Lapso were fourth and fifth runners-up, respectively.
Before Gallman finally won the title, the Philippines placed first runner-up twice in the last five years with Christi Lynn McGarry (2015) and Katarina Rodriguez (2017). Meanwhile, Kris Tiffany Janson placed 2nd runner-up in the highly controversial 2014 edition of the competition. Missosology.Org