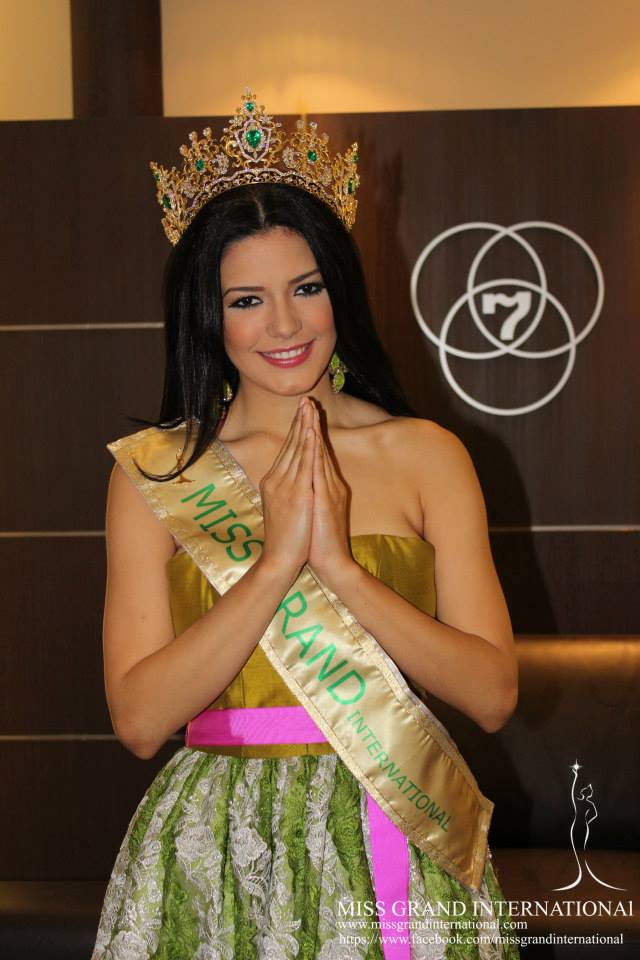 MISS GRAND INTERNATIONAL 2014 IN BANGKOK, OCTOBER 7TH

The Reigning Miss Grand International 2013 Janelee Marcus Chaparro from Puerto Rico
The 2nd Annual MISS GRAND INTERNATIONAL 2014 Pageant will be held on October 7th in Bangkok, Thailand.
According to the President of Miss Grand International Organization, Nawat Itsaragrisil, the number of candidates they are expecting this year has now reached almost 100. Last year – 71 candidates from around the world competed for the crown made of pure gold, diamonds and emerald valued at 2Million Baht currently worn by Puerto Rico's Janelee Chaparro who won the crown and title last November 19, 2013.
INDOOR STADIUM HUAMARK, an indoor sporting arena in Bangkok owned by Sports Authority of Thailand (SAT) will be the final venue for Miss Grand International 2014.This 15,000 seater venue was built in 1966 for the 5th Asian Games and is used mainly for concerts, boxing, basketball, futsal, and volleyball.
The new Miss Grand International 2014 will receive a prize worth over USD30,000

Miss Grand International 2013 and runners-up (L-R), Ali Forbes, Miss Philippines 3rd runner-up, Chantel Martinez, Miss Dominican Republic 1st runner-up, Janelee Marcus Chaparro, Miss Puerto Rico Miss Grand International 2013, Denisa Paseciakova, Miss Slovak Republic 2nd runner-up and Kelly Louise Maguire, Miss Australia 4th runner-up.

INDOOR STADIUM HUAMARK, Miss Grand International 2014 venue
READ our correspondent's POST REVIEW ON MISS GRAND INTERNATIONAL 2013
http://missosology.org/other-pageants/m … onal-2013/