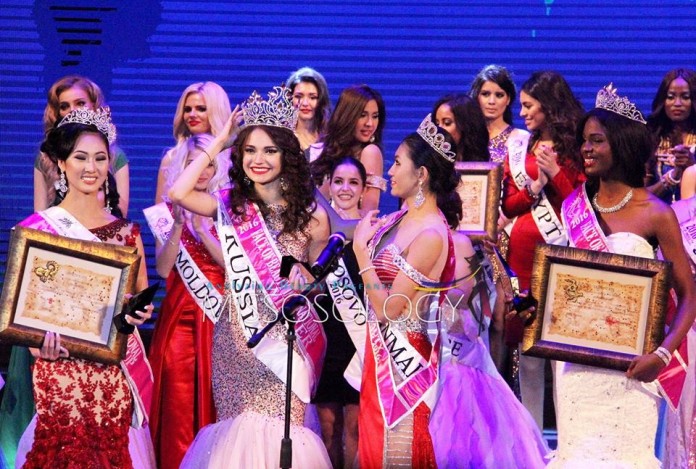 Flowing evening gowns, colorful national costumes and beauty from across the globe reigned Saturday night in Mongolia as the country's capital hosted Face of Beauty International with a spectacular evening fit for a queen.
Russia took the crown as 23-year-old Alena Raeva was given the title of most beautiful woman, beating out over 50 other hopefuls in the 5th edition of the pageant held at Ulaanbaatar's Concert Hall and Convention Centre on Saturday night. Raeva is an accomplished journalist who also works on Russian television. The night came to close with Portugal's Natália Pereira as the fourth runner-up, Mongolia's Urangoo Enkhtaivan taking third runner-up, the Philippines' Princess Ramos as second runner-up, and Zambia's Brandina Lubuli being named first runner-up. Myanmar's Chuu Thaint Myat Noe took home the the Teen Face of Beauty International 2016 title.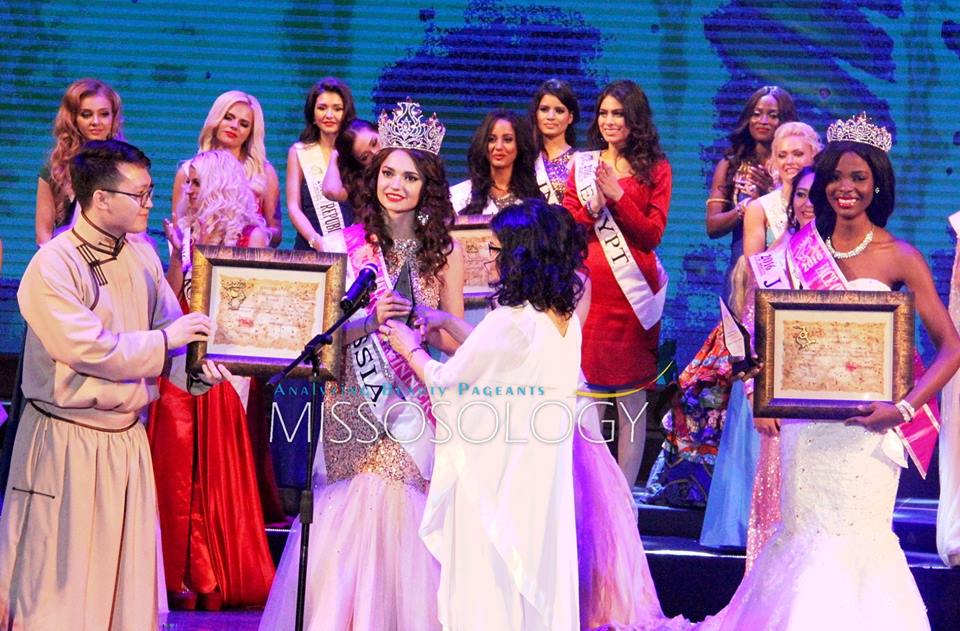 The local organization led by Anh Bayar successfully hosted this incredible event which was viewed live on national TV & streamed worldwide. Mila Manuel's Face of Beauty International has proven it's status as a reputable pageant that aims to develop young female leaders from around the world who personify the combination of beauty and intelligence that defines the 21st century.
More photos on our Facebook page. Click here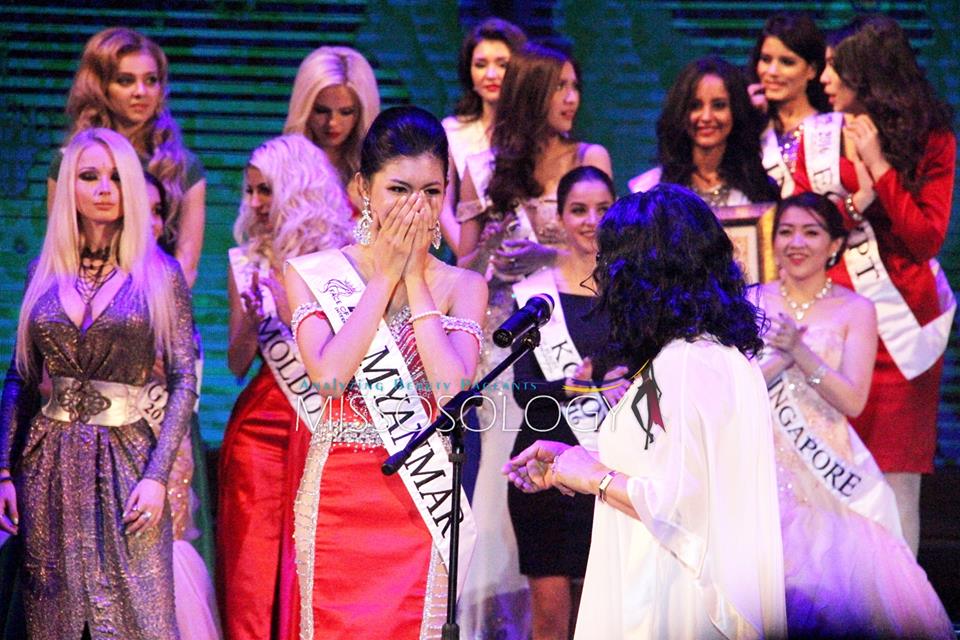 FINAL RESULTS:
Face of Beauty International 2016: Alena Raeva (Russia)
1st Runner Up: Brandina Lubuli (Zambia)
2nd Runner Up: Princess Edelyn Ramos (Philippines)
3rd Runner Up: Urangoo Enkhtaivan (Mongolia)
4th Runner Up: Natalia Pereira (Portugal)
Top 10: Portugal, Mongolia, Philippines, Russia, Monaco, Egypt, China, Zambia, Malaysia and Paraguay
Top 15: China, Kazakhstan, Korea, Mongolia, Myanmar, New Zealand, Philippines, Portugal, Russia, Spain, Sri Lanka, Thailand, USA, Zambia, Egypt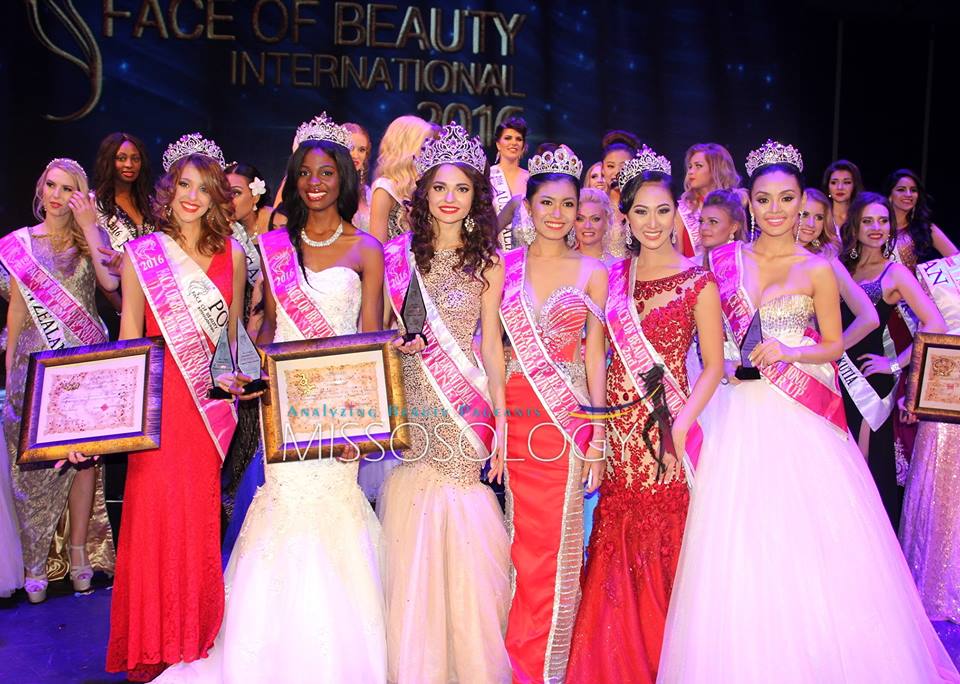 Special Awards
"Save the Mazaalai" Award: Josephine Mafoa (Samoa)
"I Am Me Award": Ayla Sutherland (New Zealand)
Best in Interview: Alena Raeva (Russia)
Best in National Costume: Princess Edelyn Ramos (Philippines)
People's Choice Award – Princess Edelyn Ramos (Philippines)
Best in Evening Gown: Brandina Lubuli (Mongolia)
Top 15: Portugal, Altai Republic, Slovakia, Paraguay, Myanmar, Thailand, China, Hungary, Philippines, Russia, Korea, Monaco, Honduras, Mongolia & Sri Lanka
Best in Swimsuit: Brandina Lubuli (Zambia)
Top 15: Altai Republic, Siberia, Portugal, Zambia, Russia, Philippines, Hungary, Myanmar, Switzerland, Mongolia, Belgium, Paraguay, Kosovo, Monaco & Slovakia
Best in Talent: Urangoo Enkhtaivan (Mongolia)
Top 5 Finalists: China, Portugal, Spain, Mongolia, Kazakhstan
Top 15: Honduras, China, USA, Kosovo, Portugal, Spain, Samoa, Monaco, Mongolia, Hungary, Egypt, Kazakhstan Sri Lanka, Russia, Moldova
Miss Charity: Carolina Frias (Switzerland)
Best in Sport: Sandra Pierson (Monaco)
Missosologists' Choice: Marta Sanchez de Nieva (Spain)
Miss Friendship: Siberia
Miss Photogenic: Emiri Tsukui (Japan)
Miss Tourism: Milagros Estigarribia (Paraguay) Missooslogy.Org