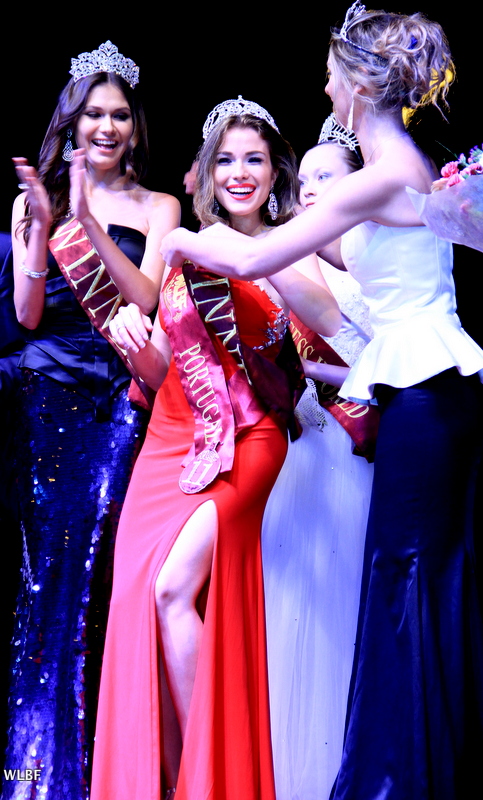 Catarina Sikiniotis from Portugal wins the Miss 7 Continents 2014 pageant held in Bodrum district of Mugla, Turkey.
Her court includes Miss Turkey Erbu Sertbay (1st runner-up), Miss Latvia Kristine Rancane (2nd Runner-up), Miss Russia Olga Gaidabura (3rd runner-up), Miss Ukraine Oleksandra Timonina (4th runner-up).
The beauty competition had 4 stages: national costume competition, evening gown, swimsuit rounds & the interview portion. The organizers evaluated the contestants' communication skills, charisma and sense of humor, as well as their model looks and physique.
Ashot Khachatryan, notable Armenian fashion designer and President of World League of Beauty & Fashion organized the event.
Full Results
"MISS 7 CONTINENTS" 2014
Winner: PORTUGAL (CATARINA SIKINIOTIS)
1st Runner up: TURKEY (ERBU SERTBAY)
2nd Runner up: LATVIA (KRISTINE RANCANE)
3rd Runner up: RUSSIA (OLGA GAIDABURA)
4th Runner up: UKRAINE (OLEKSANDRA TIMONINA)
INDIVIDUAL AWARDS '
MISS TALENT: RUSSIA & CRIMEA/OLGA GAIDABURA & NADIYA VERONIKA
MISS BIKINI: BULGARIA, VENETA KRASTEVA
MISS FRIENDSHIP: TAIWAN/CHENG LI-HSIN



"PHOTOMODEL OF THE WORLD"-2014


Winner: BELARUS (YULIYA TSIMANOUSKAYA)
1st Runner up: KYRGYZSTAN(ANASTASSIYA AIMURZAYEVA)
2nd Runner up: KAZAKHSTAN (MADINA SAIBULATOVA)