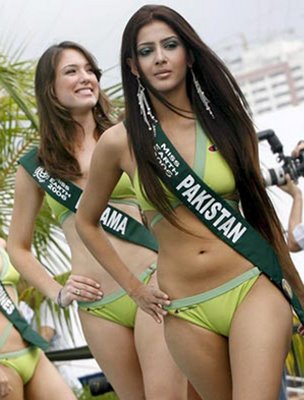 Dwarfed by its bigger neighbor and long time nemesis India, the Islamic Republic of Pakistan, despite its notorious image as the hotbed of Islamic terrorism and fundamentalism, has actually participated in a major international pageant. As its official name suggests, Islam is the official religion but there are millions in the minority that practices other religions such as Christianity, Hinduism, and Sikhism. But these minorities are always a target of religious persecution. Murder and arson were some of the documented crimes committed against the minorities.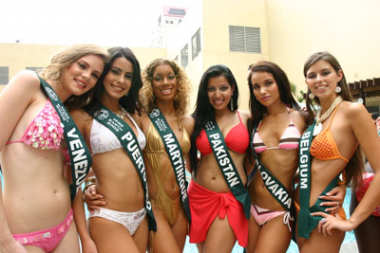 Participating in international pageants especially in the Big4 Pageants is thus a risky business for a Pakistani woman. But nevertheless, it did happen. In 2005, Naomi Zaman, participated at the Miss Earth pageant. She is the very first Miss Pakistan to compete in a Big4 pageant and since her participation, Pakistan has been a regular at the Miss Earth pageant.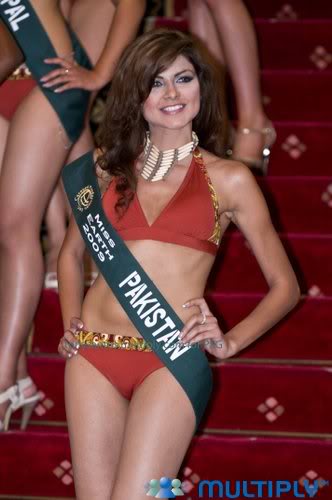 It may be a victory for the pageantry scene of Pakistan but there is one troubling thing – the national pageant is being held outside of Pakistan and this is out of fear for violent attacks by fundamentalists. The organizer of the Miss Pakistan World pageant, Sonia Ahmed, chose to hold the pageant in Canada. She is proud that Pakistani women from different parts of the world came to compete.
The image of Pakistan and of course the harsh reality, stacks the odds against any beauty pageants flourishing within Pakistan. Miss Earth Pakistan 2006 Sehr Mahmoud said that "Pakistan is not perceived in the right way in the world and it's because of these extremists and so called pseudo intellectuals. This is what we want to change."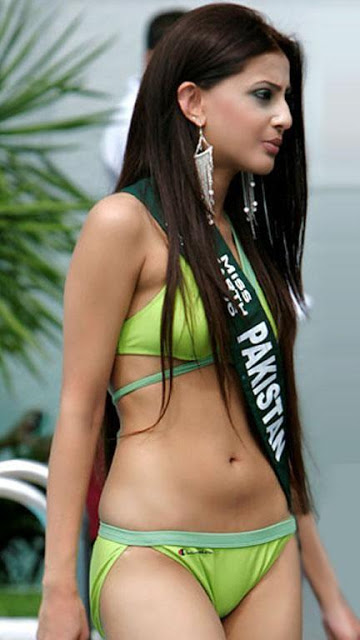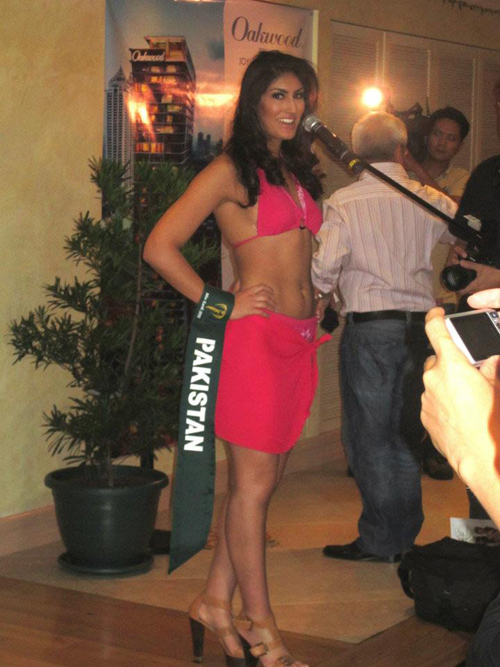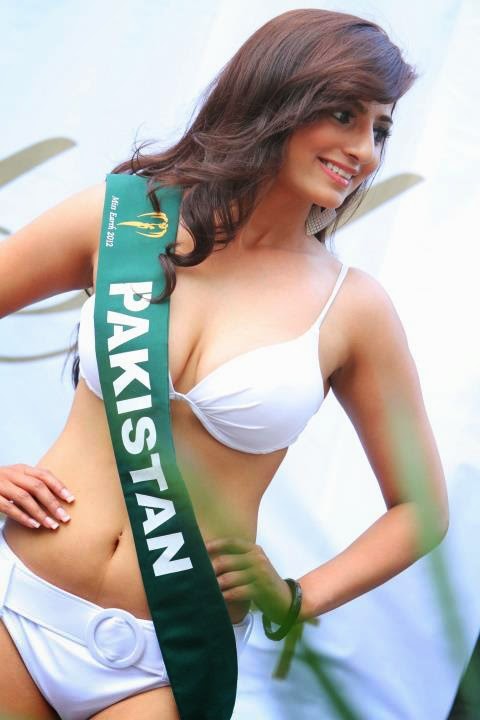 But Pakistan is rescinding its commitment to the Big4 Pageants instead of further developing and exploring its options. Last year, Pakistan bolted out of Miss Earth and instead sent its winner to Miss Grand International. Pakistan should have instead focused on Miss Earth and sought ways to participate in Miss World, Miss Universe and Miss International.
Pakistani women have a lot of potential to shine in the world of pageantry. Pakistanis share linguistic and racial similarities with India – a country that boasts two Misses Universe, five Misses World and one Miss Earth. There is a steady stream of Pakistani women interested to make their mark in the world of pageantry. There is no doubt that pageantry in Pakistan is a long way to go. But it is a brave step for Sonia and the people behind the Miss World Pakistan for giving women from their country the opportunity to wear proudly the Pakistan sash in the international arena. However, what the Miss World Pakistan pageant can do is to expand rather than to abandon a Big4 pageant where it has already established some ties.