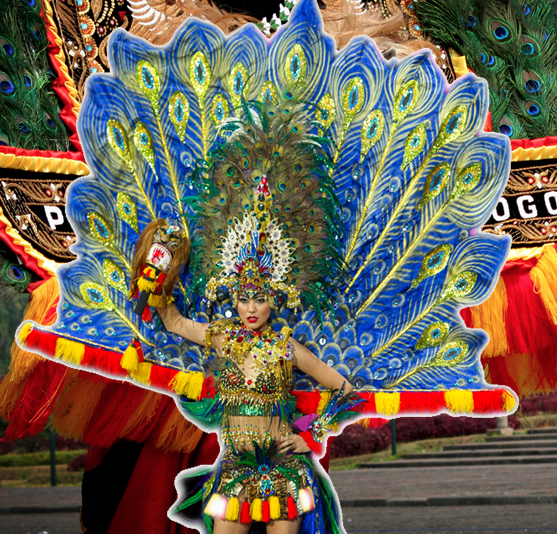 Indonesia – diverse, rich in culture, steeped in history, unique, beautiful…An archipelago which spans wider than the continental United States with a vibrant economy and a stable political situation, Indonesia has been one of the most talked about emerging nations in the world. At the Big4 pageant, Indonesia is also emerging. It started with the Top 10 finish at Miss World 2013 thanks to the beauty of Vania Larissa. After which, the charm and beauty of Whulandary Herman captivated the judges' hearts and thus, she landed at the Top 16. At Miss Earth 2013 pageant, which is currently ongoing, Nita Sofiani is bound to give Indonesia something to be proud of.
But there is one aspect of pageantry where Indonesia shines – the National Costume. At Miss World, the National Costume contest is already considered as a passé. It is now replaced by the highly popular Dances of the World and Vania Larissa was one of the chosen few to showcase her dance. One might say it was a very relevant dance. Vania used a Dayak dance called the hornbill dance from island where she came from – Borneo. It pays homage to the unique bird found only in the island.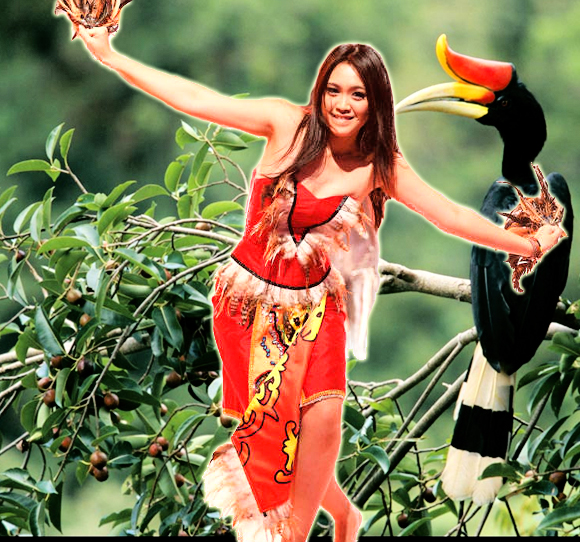 At Miss Universe 2013, Whulandary paid tribute to the wonderful East Javan dance called Reog Ponorogo. The costume is a fusion of the lion and peacock and has deep historical meanings and shows off the best of Javanese culture. The Miss Universe judges liked it so much that they ranked it as the 4th most beautiful National Costume.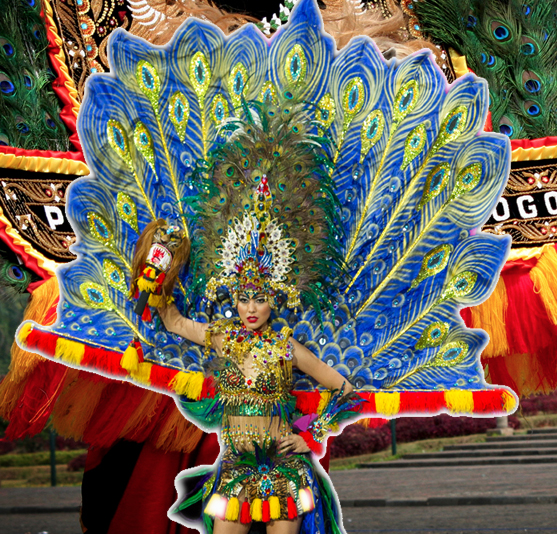 Meanwhile at Miss Earth 2013, the National Costume used by Nita Sofiani is also earning rave reviews. The stylised kebaya reflects the glory of ancient royalty of ancient empires in Indonesia such as Sri Vijaya and Majapahit. The costume was so intricate in details and it earned the the gold medal for Asia and Oceania group which means her National Costume was hailed as the best in the region.
With these accolades that the Indonesia ladies have received it is very clear that the Indonesian culture, tradition and history is being embraced by the world. There are indeed endless sources of inspirations for designers to tap into in order to create a magnificient Indonesian National Costume. In the future, we will see more and more inspired and diverse costumes from Indonesia way different from the usual kebaya. We also hope that the National Costume that will be used by Marisa Sartika Maladewi at Miss International will be at par or should even surpass the costumes used by Vania, Whulan and Nita.
Indonesia is doing pretty well at Big4 pageants this year. Missosology foresees that as the pageantry season will end this year, Indonesia will be able to land at the semis on all Big4 pageants. Truly, this nation is not only emerging economically. Rather, it is also slowly but surely establishing its place in the world of major international pageants.