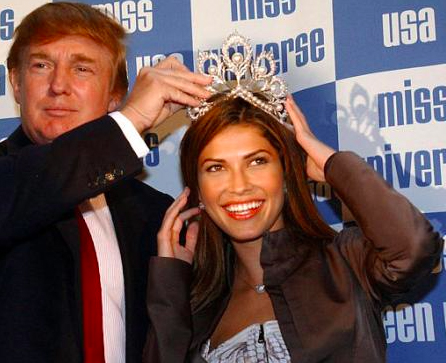 by For_The_Love_of_Miss_Universe
When Panama announced last Thursday that it will now compete in the next edition of Miss Universe, I can't help but remember an opinion piece that was published here in Missosology. READ https://www.missosology.org/miss-universe/featured-article-miss-universe/20971-opinion-should-we-punish-miss-universe-because-of-donald-trump/
Indeed, the series of boycotts was more about saving face for some Latin American countries (note some, as majority of Latin American countries will still be participating) rather than a logical reaction. I truly believe that Trump's statement has nothing to do with Miss Universe. If Miss Universe is a racist pageant, I don't see it in their actions as Latinas keep on winning the crown.
The Miss Universe President, Paula Shugart, have to explain exhaustively to the Panamanian National Organization that Trump's statement does not reflect the Miss Universe official policies in order for the country to backtrack from its planned boycott. This is simply ridiculous. Paula doesn't have to explain something that is so obvious. And here's the worst part – the northern neighbor of Panama, Costa Rica, remains defiant. It has reiterated its demand that Trump should apologize and revoke his ownership of Miss Universe otherwise they will continue to boycott the pageant. I believe that Trump may not apologize but he will soon get rid of Miss Universe and Miss USA. Meanwhile, Costa Rica will be wasting its top class contestant!
The problem with knee jerk reactions is that it is popular among the masses but it never make sense. It's like shooting now and explain later which in many Latin American countries is a sign of machismo and strength and that social decorum dictates that it deserves praise and accolade. If Trump is a racist, Miss Universe is not and everyone knows it especially the Latin American countries.
What Mexico, Costa Rica and Panama should have done is to denounce Donald Trump but not the Miss Universe Organization. The pageant does not deserve to be punished for the remarks of a person who, for all we know, loves to use colorful language. The inevitable conclusion of this will be that Trump wins the Republican presidential nomination while Mexico, Costa Rica and yes even Panama will languish at Miss Universe for a long long time. In short, Trump wins.