There was no doubt that Mariel de Leon was by far the leading contestant at Bb. Pilipinas 2017 as the pageant approached its conclusion. Missosology predicted that she would take the highest honor at stake – the Miss Universe Philippines crown. When it comes to facial beauty, the cosmopolitan look and charming aura of Mariel de Leon were simply unbeatable. Of course, the prediction of Missosology came a little short as Mariel settled for the second highest honor.
READ Bb. Pilipinas 2017 Final Hot Picks
Here's an interesting analysis though: Mariel de Leon could have been the highest ranking Bb. Pilipinas 2017 contestant. Sending her to Miss Universe, though, would waste her because the Philippines was a spent force in that pageant after the unbroken streak since 2010 and winning the crown in 2015. At Miss International meanwhile, the prospect of winning again is very bright. It is highly probable that Bb. Pilipinas wanted to send its highest ranked candidate to Miss International because the aim is to achieve the ambitious back to back win!
There's plenty of reasons why the Philippines is pretty much optimistic that a Filipina beauty will pass the crown to another Filipina at Miss International. The current titleholder, Kylie Verzosa, has successfully shown that with a Filipina winner, the Miss International brand gets a lot of exposure. Kylie even pursued her own advocacy which gave her and the crown better visibility.
Mariel de Leon's solid performance at Bb. Pilipinas 2017 was a preview on how she will handle the competition at Miss International 2017. Her impeccable communication skills will serve her well in the speech round of the Miss International pageant and her beauty that fuses Western and Asian features will become a hit among predominantly Japanese judges.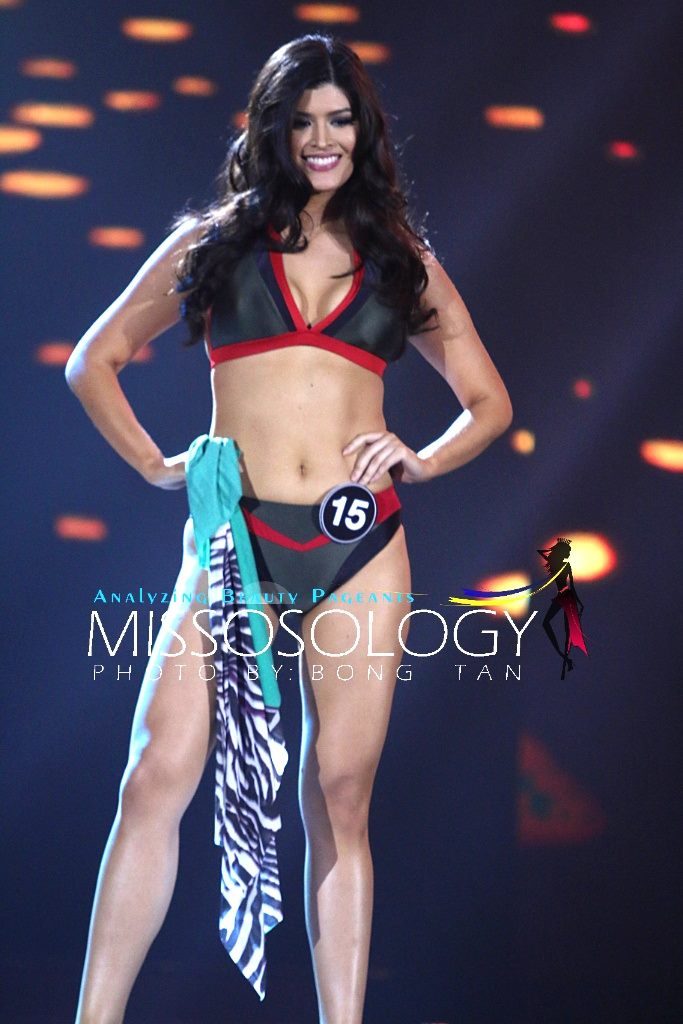 The strengths of Mariel comes with a caveat or two. One, she needs to improve her body structure and it is highly recommended to tone down her legs if she wants to advance in the semis of Miss International. She must be reminded that Miss International pageant does not have a structured preliminary competition and the semifinalists are determined on the finals night where the gown and swimsuit rounds are so quick, that everything seems to be a blur.
Second, Mariel should avoid getting into unnecessary "battles" whilst preparing for the big "war". Her recent critique of her country's presidential appointee has put her in an awkward situation and has entangled her into the divisive world of politics. Sure, she is absolutely free to express her opinion and tell the world on what she believe is right but that is not what she is supposed to focus on. She should not enter into this kind of fray while wearing a sash and crown that represents the Filipino nation as a whole.
Mariel de Leon should take a cue from Kylie Verzosa not Imelda Schweighart. Leave the politics to politicians and give some laser like focus on her ultimate goal. Her goal should be about unifying the Filipino nation not participate in some partisan kerfuffle. And nothing unifies the Filipinos of any political stripe better than having one of their beauty queens winning an important title such as Miss International.