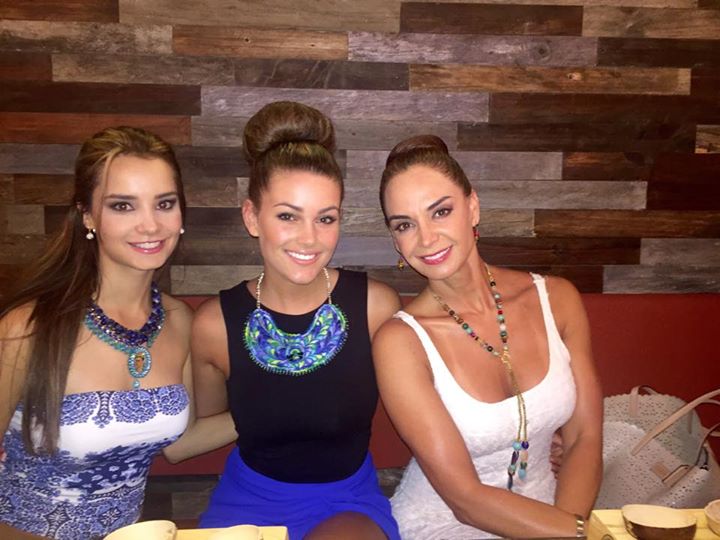 Rolene Strauss with Lupita Jones in Oaxaca
by Latino_Observer
By drawing her organization closer to Miss World, Lupita Jones, the national director of Mexico, is doing her country a great service. It must be taken into note that her country is yet to win the Miss World crown and since the co-owner of Miss Universe, Donald Trump, has nothing but contempt against Mexicans, it is time for Mexico to wean itself from Miss Universe.
True, Mexico is proud of having two Miss Universe winners – Lupita herself and Ximena Navarette. But when it comes to the topic on which pageant has more substance, Miss World is the outright winner. Miss Universe is full of superficiality and under the helm of Donald Trump it has become more of a spectacle rather than celebrating the true essence of women from around the world.
Rolene Strauss basking herself with Mexican ambiance 
Miss World on the other hand is different. It is a pageant that focuses on its mission and has a more modern approach when it comes to the definition of pageantry. Julia Morley has transformed Miss World into a socially relevant and a caring organization. It focuses on the real strength of a woman and that is her character and compassion.
Now that the reigning Miss World Rolene Strauss together with Julia Morley visited and toured Mexico and were warmly welcomed, it is the right time for the Mexicans to focus on Miss World. It is now the right time to make it the most popular Big4 pageant in Mexico. This can be achieved by first hosting the Miss World pageant and then by focusing all its energy to have its first Miss World crown. Mexico is a pageant crazy nation. If the Miss Universe co-owner dislikes the country, Miss World is the best alternative.