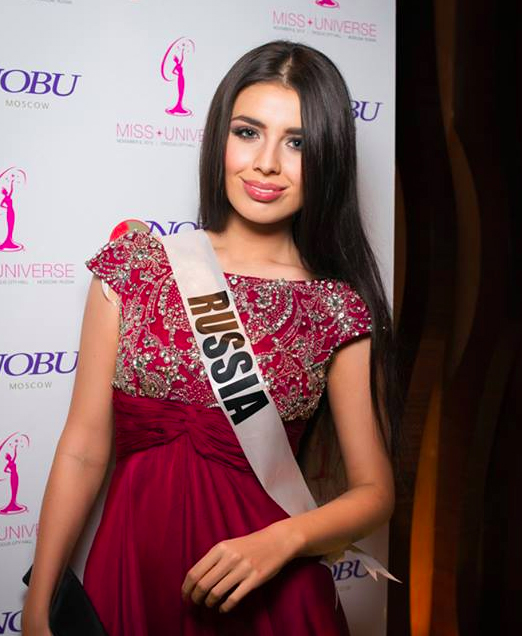 Люди считают, что по правилу представительница страны-«хозяйки» не должна победить в конкурсе красоты. Это в значительной степени бы избегали того, что назвали решение "предвзятым" на родной стране. Это установленный факт, что так или иначе, только в любом соревновании, например, в боксе или футболе, местные болельщики могут быть источником вдохновения, которое бы сыграло в пользу хозяев поля.
Как участница – «хозяйка» конкурса Мисс Вселенная 2013 года, Эльмира Абдразакова, как ожидается, не выиграет. Но, как было раньше, что страна -«хозяйка» обычно вознаграждается местом в полуфинале, и не больше. Но есть страны-«хозяйки», которые могли выиграть корону, например, Оливия Калпо, Дениз Киньонес и Брук Мэхеалани Ли – только три обладательницы титула Мисс Вселенной, которые выиграли корону у себя дома, это было после того, как конкурс «мисс Вселенная» решили проводить за пределами Соединенных Штатов.
Но есть сомнений в Эльмире на «Мисс Вселенная 2013», поскольку девушка не прошла в финал конкурса "Мисс Мира 2013″. Но уже сейчас говорим о " Мисс Вселенная", а не о " Мисс Мира". Рост Эльмиры не лучший, даже царящая «Мисс Вселенная" чуть выше ростом, чем Эльмира! Мисс вселенная не просто красивая картинка, даже больше: как вы умеете себя преподнести, то же самое на сцене. Вновь и вновь мы увидели, какие-то прекрасные участницы остались на задней части сцены, хлопают в ладоши, потому что они не умеют преподнести себя на сцене.
Эльмира была просто очаровательна во время полуфинала . Ее уверенность есть, и она представила себя хорошо на сцене. Она, возможно, невысокого роста или не самая красивая, но вы не можете отнять у нее шансов. Любая участница –«хозяйка» может выиграть корону «Мисс Вселенная», и это следует относиться также к Эльмире.
People believe that there is that unwritten rule that the host nation should not win the beauty contest. This is largely to avoid that bias called hometown decision. It is an established fact that somehow, just in any contest be it in pageants, boxing or football, the home crowd can be a source of inspiration swaying the dynamics of a contest into the home team's favor.
As the host contestant of the Miss Universe 2013 contest, Elmira Abdrazakova is expected not to win the contest. After all, it used to be that the host nation is rewarded with a place at the semis and nothing more. But host nations can win the crown. Ask Olivia Culpo, Denis Quiñones and Brook Mahealani Lee – the only three titleholders who won their crown at their own turf ever since the pageant decided to roam outside the United States.
There are so many doubts on Elmira's capabilities because she did not make it on the semis of Miss World. But this is about Miss Universe and not Miss World. Elmira's height may not be the best but the reigning Miss Universe is barely any higher than her! Miss Universe is more about how you carry and present your beauty. It is about stage presence. Time and again, we have seen any beautiful contestants turning into a clapper because they did not present themselves well onstage.
Elmira was simply adorable during the preliminaries. Her confidence is there and she presented herself well onstage. She may not be the tallest or the most beautiful but you can't take away her chances. Host candidates can win the Miss Universe crown and that should apply to Elmira as well.