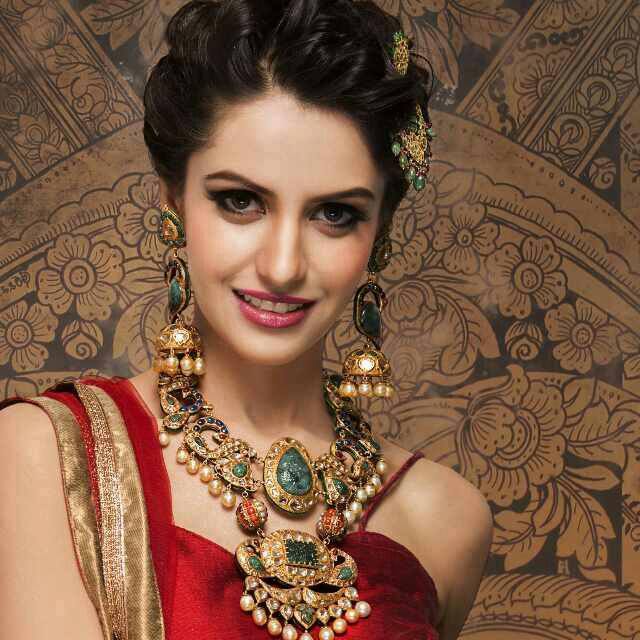 by Titan – a Missosology beauty expert from India
The following content is my utter disappointment in Femina and its handling of Big4 pageants. Please take it in a constructive manner.
I am not so happy with the Femina group who hosts pageants to send India's representative to Big4: Miss Universe, Miss World, Miss International and Miss Earth. And to even minor pageants like Miss Supranational and Miss Asia – Pacific World.
Following are the reasons why India isn't winning any crown inspite of sending stunners past few years.
HORRIBLE WARDROBE AND STYLING – I don't understand! Can they not invest in a decent wardrobe even? What are these girls wearing? Big names looks good only on paper but not when it doesn't translate into clothes. Just by choosing a good finale gown, you cannot guarantee a girls's placement, let alone her chances of winning.
Navneet Kaur Dhillon  is the best example. Look at her styling at Miss World.
Every other contestant is wearing cocktail and party dress, and look at Navneet – a top and a denim? Vanya Mishra and Manasi Moghe also had horrible styling, thanks to their performance at the contest that helped them at least get good placements.
HORRIBLE PHOTOSHOOTS: Like what? When I google Koyal Rana, I can't find even a single HD picture? There is no photoshoot of girls after their winning? Look at pageants like Miss USA, Puerto Rico, Philippines, and Venezuela. They all have timely photoshoots of their representatives published and you can find tons of pictures released from their official organizations
NO TRAINING POST NATIONAL PAGEANTS: This is a very serious issue. Just by doing charity work and walking ramps and few events here and there won't equate their preparation for the International contest. I was laughing at the video where the three winners are walking in national costume taking it as their ramp walk training? Seriously?
LEARN EVERY PAGEANT'S BASIC FORMAT: Time and again I have been telling this and I am so disappointed that the organisation doesn't improvise upon this major flaw. Miss World, apart from giving importance to BWAP (Beauty with a Purpose) also gives a lot of importance to Top Model and Beach beauty rounds. Haven't you seen all the past winners have done incredibly in these rounds? And where are Indian girls in these contests? Nowhere! It's not like they don't have body or skills to work the ramp. It's just that organisation ignores these rounds and only works on BWAP. At Miss Universe, ramp skills and stunning body is a must! And Indian girls score very less in swimsuit rounds if ever they make it to Top 15.
I really hope, Femina takes these pointers very seriously, because a winner should behave like a winner. And that confidence only comes when she knows what's expected out of her at the pageant and she has mastered the skills for that pageant. This year, Koyal Rana and Noyonita Lodh can easily bring the Miss World and Miss Universe crowns. Even Jhataleka has tremendous potential to land TOP 5 at Miss International. But, it can only happen when these girls have these basic checklists worked in completion.