It has become a cliché these days that a Big4 queen should be traveling all over the world and doing all the advocacies that she was sworn to do. That is why Miss International 2013 Bea Rose Santiago has been criticized online for not being a jet setter and not being visible doing her Miss International job. But these criticisms, while valid, are quite unfair.
First, the predecessors of Bea Rose basically did not travel that much or visible that much when compared to the other Big 4 winners. Second, Miss International is working closely with the UNICEF fulfilling its advocacy of international goodwill. Through the International Cultural Association, the pageant is working help the starving children in Africa and even the children affected by the typhoon in the Philippines and the tsunami that hit Japan.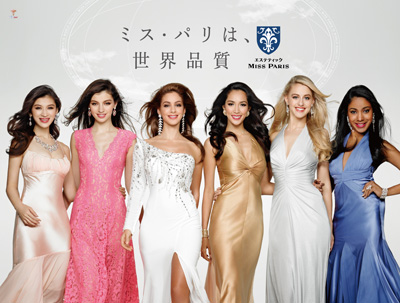 To see Bea Rose touring the world, doing some charity works or crowning national winners would be unusual in the sense that none of her predecessors have been doing that. Miss International has an advocacy and its beauty queens do fulfill their obligations but the pageant has its own uniqueness. Let's not demand from Bea Rose things that Ikumi or Fernanda or Elizabeth or Ana Gabriela did not do. Bea Rose has been a great beauty queen and there is no doubt that she has fulfilled things that a Miss International is supposed to do.