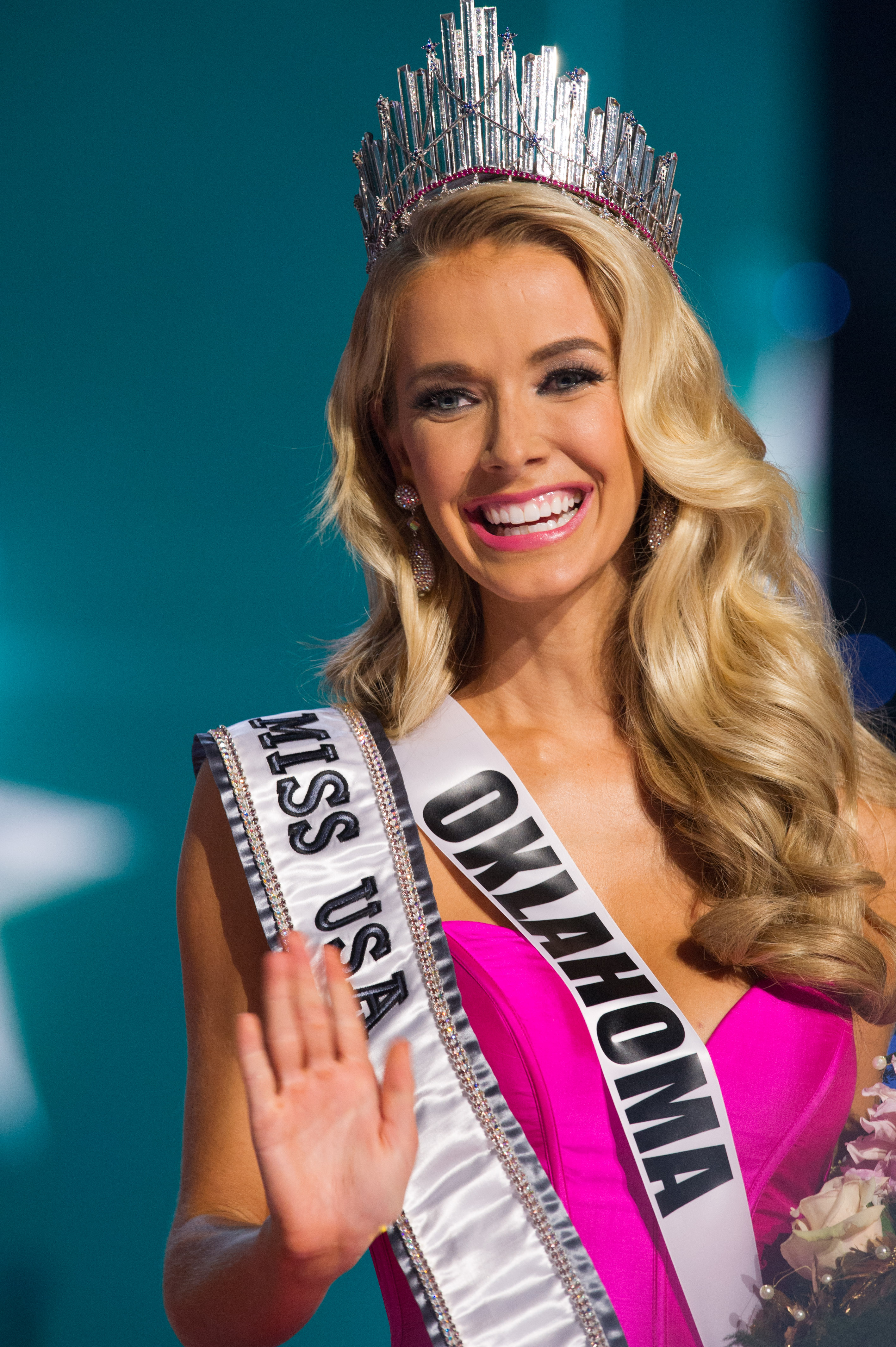 Miss Oklahoma Olivia Jordan was crowned Miss USA 2015, after turning in a strong couple of answers during the Q&A rounds.
When asked what the next big issue is that the US needs to tackle on a national level, she said it was race relations.
"We have not solved this issue. We are still having problems and we keep hearing about new issues that are coming up. We really need to work on being an accepting society and being a society where every single person, no matter your race, no matter your gender, is given the same rights and privileges and opportunities," she said.
After the break, the candidates were again asked which American woman they want to see on the first printing of the $10 bill.
Jordan said: "Well, I wish that Oprah was an eligible candidate because I would love to see Oprah on a bill. But there are some amazing women in American history. I think Harriet Tubman would be a beautiful example of where we have been, and how far we are coming and how far we still have to go."
Jordan is the first from Oklahoma to win the Miss USA title. She is expected to compete in the Miss Universe pageant.
Prior to joining Miss USA, she was appointed Miss World United States and competed in the Miss World 2013 pageant in Bali, won by Filipino-American Megan Young.
The runners-up
Miss Texas Ylianna Guerra finished first runner-up, followed by Miss Rhode Island Anea Garcia, Miss Nevada Brittany McGowan and Miss Maryland Mame Adjei.
The rest of the top 10 included Alabama, Delaware, Hawaii, Louisiana and Michigan. Kentucky also moved forward to the evening gown competition (making it a Top 11) after winning the interactive audience voting to save one girl.
Arizona, Virginia, Illinois and New York completed the Top 15.
Miss Indiana won Miss Photogenic, while Misses Delaware and Alaska won Miss Congeniality.
The former queens as judges
The judging panel included Miss USA 1999 Kimberly Pressler, Miss Universe 1997 Brook Lee, Miss Universe 1992 Michelle McLean-Bailey, Miss USA 2012 Nana Meriwether, Miss USA 2008 Crystle Stewart, Miss Universe 2011 Leila Umenyiora, Miss Teen USA 2011 Danielle Doty, Miss USA 2010 Rima Fakih and Miss USA 2006 Tara Conner.
The lead-up to this year's pageant finals delved into controversial politics after Miss Universe Organization owner Donald Trump made scathing remarks againts Latin American immigrants. This lead to sponsors, hosts, judges and performers pulling out.